We've written before at Run247 about how we're all becoming increasingly aware of the environmental impact of the choices we make as consumers. How many of us can honestly say that we tread lightly with our environmental footprints as runners? Before you even consider the flights for overseas races, the plastic cups/bottles or even the poking of holes in the earth with poles, there's the clothing. When you clear out that chest of drawers or the wardrobe I would bet that the majority of us pull out a pile of race t-shirts, bargains from the sales or socks you bought that aren't quite right.
One way we can be more responsible consumers is by looking at the brands we buy. At Run247 we want to showcase brands which are really putting sustainability at the heart of their products.
Evveervital
One such company is the new brand Evveervital. They recognise that the fashion industry is the second biggest polluter in the world, after the oil industry, but it isn't called out as often as other, more obvious, environmental offenders. So they set out to use a high percentage of recycled and bio-based materials in their design and manufacturing, as well as using techniques like seamless technology to minimise waste.
But their commitment is more far-reaching than just the products themselves. They carefully vet manufacturers and suppliers to make sure their values align, including minimising carbon footprints, and having a fair wage system and sustainably aware production.
Katrin Schneck, Evveervital's founder, commented:
"At Evveervital, we've created a brand which uses responsibly sourced materials without compromising quality or style. All our clothing is manufactured in Europe, where staff are paid a living wage."
Evveervital has produced three high end 'lux' product lines, for women's fitness. For runners there's the Elan range with sweat-wicking, antibacterial long-lasting fabrics.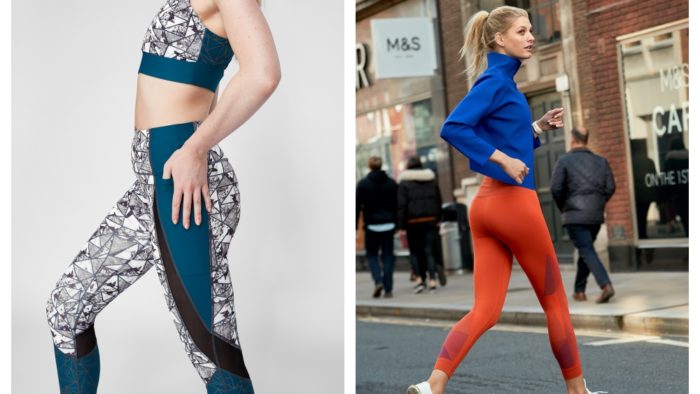 Teko
Another company which has really impressed us with their commitment to sustainability, and because they just make really great products, is Teko. Teko make socks and their eco commitment is so important to them that they devote the whole of the homepage of their website to it.
And Teko need a lot of space to list all the actions that they take to ensure that their products meet the standards they've set for themselves. The socks are made from merino wool, recycled polyester from plastic drinks bottles and regenerated polymide made from commercial fishing nets. All of their raw materials are collected, recycled, spun and dyed within 300km of the factory and they will only transport those raw materials – and the finished product – by boat, not air. They use a chlorine-free process for shrinking their merino (they're Bluesign certified) and they use non-toxic dyes. They are committed to paying a fair price for the wool and all labour and they produce highly durable socks with minimal packaging! If that's not a committed company I don't know what is.
Now socks are very subjective for runners. Do you like padded? Quarter length? Secret socks (the no-show ones)? Thin? Teko has a range to suit all sock tastes. I have been testing the Adrenalin sock for the last couple of months and I can honestly say that they have become my favourite sock. They are a snug fit and nothing shifts around to create blisters, they're nice and thin – again, no excess fabric to rub – and they are made of a nice, soft microfibre. They dry quickly once you get your feet wet – there's no squelching.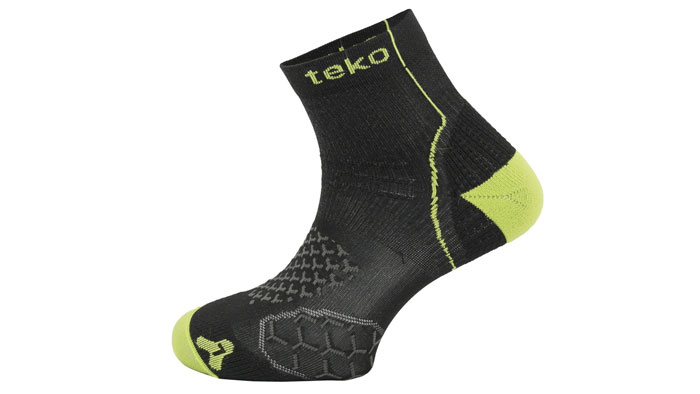 There are many great brands who are focussing more on the environmental impact of their clothing ranges and we will keep bringing you news about them. And of course, if you really want to minimise your environmental impact, don't buy something new, try Rerun. Rerun's goal is to extend the life of running clothing and prevent so much of it from going to landfill. Read some very sobering stats on their website about waste and then support their community interest project by buying some of their 'pre-loved' running clothing.