I must admit, I had never heard of 361° before and was immediately intrigued when asked to review a pair of their Spire 3s. One of the best things about being clueless is it allowed me to review these without any pre-conceived opinions. Normally, I'd jump on the world wide web and read all the blogs about something I know nothing about. But I wanted to give these shoes as honest and objective review as possible. So, I waited until they arrived and "ran with it." Here's what I learned:
Fit
This shoe was a very comfortable fit out of the box and would accommodate a varied range of foot types. The toe box was spacious. The uppers around the forefoot are seamless and supple, reducing the potential for hot spots and uncomfortable rubbing. Having a narrower foot, I generally end up judging shoes by the midfoot fit. The pressure-free tongue design allowed me a snug midfoot fit without the uncomfortable pressure spots I sometimes have on the top of the foot from pulling the laces too tight. This also complemented the heel fit, with a comfortable and form fitting collar that locked my foot in nicely. There was no real "breaking in" period with these shoes. They just fit well and were very comfortable.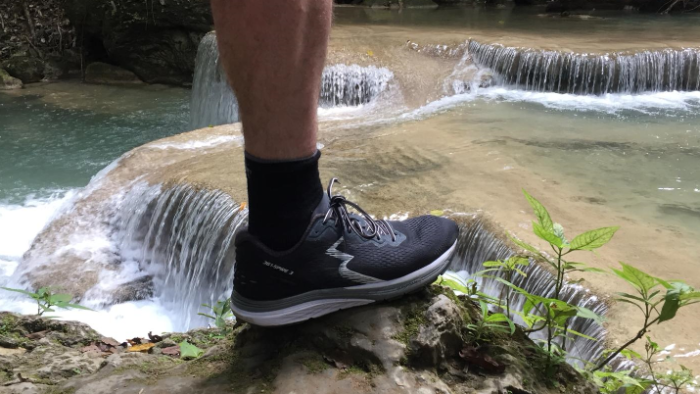 Performance
Not having researched the shoe before trying it, I was unfamiliar with the technology behind it until after I tried the shoes for a bit. My initial reactions on my first run were immediately positive. They have a sweet and unique feel that I haven't found in other shoes. They provided me that comfort and cushioning I wanted on a harder surface without losing the energy on the push off. A lot of shoes struggle with providing a good balance of cushioning and performance. Sometimes shoes are too soft and make you feel like you waste a lot of energy…and sometimes it's the opposite. The Spire 3 provides the perfect balance between comfort and performance. Little did I know that this was the unique QU!CKFOAM technology designed by 361° which created a very commendable midsole (see below and here for full specs). They are also a flexible shoe, making it great for a neutral foot type.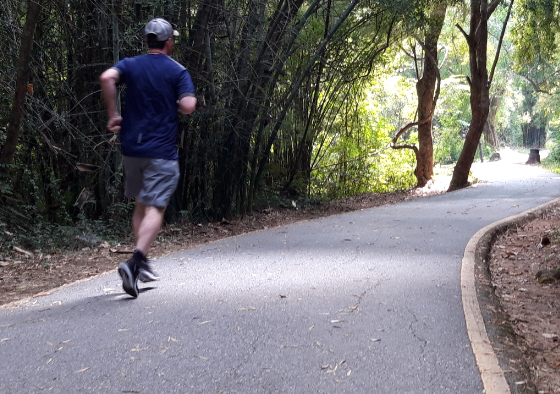 Verdict
I thoroughly enjoyed running in these shoes. They are a great addition to the rotation and have become my "go to" shoe for runs around town. I cruised around with these shoes on a variety of terrain: road, track, and gravel/dirt paths. They performed well on all these surfaces. I have close to a month's worth of running on them and they are still as comfortable as the day I took them out of the box. I look forward to putting in some more miles on the Spire 3's…and trying out a few other 361°.
Specifications
Fitz-Rite midfoot has soft internal webbing to hold the foot secure
Lightweight molded counter comfortably keeps the heel in place during gait
Pressure Free Tongue designed to provide comfort and avoid irritation
Full ground contact outsole. Blown rubber forefoot, carbon rubberheel
The QU!K Spine is a carbon fiber plate that adds integrity to the midfoot
QU!K Flex forefoot engineering provides for natural and balanced toe off and enhances ground contact for better acceleration
Powered by QU!KFOAM
Weight: 295g
Drop: 9mm
Stack: 12-21mm
Find out more about 361° shoes HERE 
See our review of the 361° Sensation HERE