If you're looking for a running book with a difference, Moonvalley Diaries is well worth a look. It's compiled by Swedish athletes Emilie Forsberg, Mimmi Kotka and Ida Nilsson and it would be wrong just to call it a running book. It's so much more.
The format of the book is that it's a month-by-month look at, well, life really. Moonvalley is the valley on the west coast of Norway where they live and train for some of the year and where they grow produce. It's also the name of Emilie, Ida and Mimmi's nutrition company. They look at training, races, food (with a particular focus on seasonality, foraging and growing your own food), rest and recovery, and mental aspects. There are certain themes which run through each aspect, such as sustainability and healthy balance.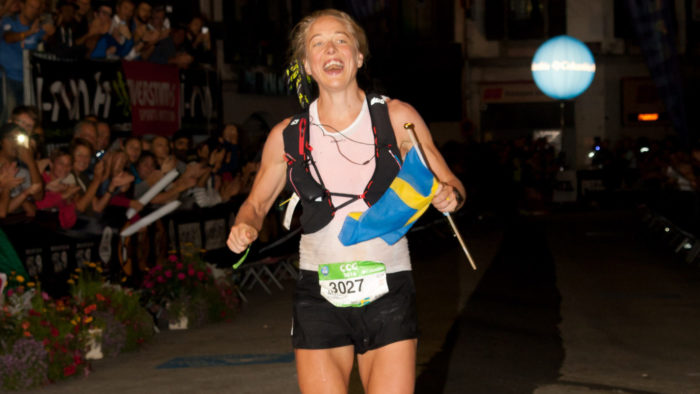 As you know Emilie, Mimmi and Ida are three incredibly successful athletes. Emilie dominated Skyrunning for some time and holds some very sought-after FKTs (eg Mont Blanc), Mimmi has won the CCC and TDS, as well as many other ultras, and Ida has won Zegama, Transvulcania and Ultravasan. So they know a thing or two about training, racing and all of the other lifestyle aspects which support that. But they're not approaching the book as 'what you need to do to be an elite athlete', it's much more accessible and inclusive. They describe themselves as 'athletes, growers, food enthusiasts' and this book is really about finding a healthy balance and embracing nature.
The Moonvalley Diaries year begins with goal-setting and planning out your year, what produce needs attention at the start of the year ('soak and sprout') and the benefits of cross-training during the winter with skimo. In February they move onto getting into good habits and they examine motivation (it's good to know that even the elites struggle with this sometimes). They move through the year in this way looking at how training progresses (from building a base of fitness during the winter to stepping it up in Spring to peaking for the racing season) but also how a grower's garden and seasonal produce develops through the year. Interspersed throughout are tips about ingredients, recipes, ideas for races to do, training advice for all levels of runner and tips on aspects such as mountain safety and training in hot weather. They also give very honest accounts of races they've done and what went well and what went badly, which I found really interesting.
The book is beautiful, with many photos and illustrations. It would make a lovely Christmas gift for a runner and its eclectic mix of topics will mean that there's something in there to interest any athlete. It gives an interesting insight into how athletes train throughout the year, but it's also just a great foodie book. It's absolutely packed full of useful information, from hill training and strength sessions, to yoga, to recipes, to gardening advice. If you combined lots of popular books for Christmas presents – a bit of Jamie Oliver, a bit of Monty Don, a bit of Bear Grylls – and sprinkled it with a lot of running content, this is what you would come up with.
You can find out more about the Moonvalley Diaries and buy it (it's available in English and Swedish versions) from gawellforlag.com/moonvalley