The Fresh Foam 1080v8 Men's Running Shoes from New Balance promised maximum comfort, thanks to breathable engineered mesh uppers, a moulded foam collar and premium underfoot support. This is the 8th edition of this highly popular shoe, so they must be doing something right. I put them to the test, to see if they delivered.
What's new about this version?
V8 'uses data-driven input to deliver premium underfoot support'. It also improves upon its predecessors with 'newly reconfigured flex grooves on the blown rubber outsole, a breathable engineered mesh upper with a moulded foam collar and a no-sew bootie fit offers an extra snug-feel'. The signature Fresh Foam midsole technology remains an integral feature of the shoe but they've added an Ortholite® insert to give an extra layer of support.
The tech
8 mm drop
Neutral Runners
Blown rubber outsole
Bootie construction
Engineered mesh
No-sew material application
Ortholite® Premium insole provides additional cushioning for arch support and durable comfort
Synthetic/mesh upper
Weight: 314 gram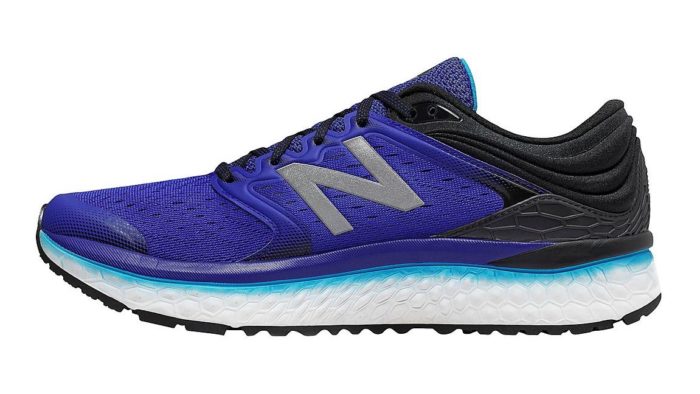 First impressions
I have been holding off writing this review about the 1080's as I have found them to be a tricky shoe to translate from running in them to this text. Usually I will either love or hate the feel of the shoe in the first few runs. I'm glad I took my time as over the past few weeks they have evolved from being a middle of the pack shoe to present day where I find myself happily picking them over past favourites.
The fit
The shoes are very comfortable with a very padded tongue and more than ample padding around the collar of the shoe, almost pillow-like.
The Ortholite® Premium insoles are lovely to wear and there is ample room at the front for toes to breath and move.
The verdict
Now I come to try to explain this transformation from shoes I like to shoes I love. Looking at the technology I think it might be the feel of the shoe when I first used them. They seemed to feel a bit 'flat', as in lacking bounce or drive. They felt a bit dead!
Now I have done a few miles in them they seem to be completely different. They are feeling more nimble with more spring. This would of course be the opposite of what I would expect. I'd think a new should would be most spring like out of the box but here it is not the case.
These are definitely improving as I use them and I'm glad I didn't leave them in the cupboard and write them off.
My other concern with the padding was running in the heat. They have not given me any problems on this score and have been fine on breathability.
In conclusion, I am really enjoying running in the 1080's now and I'm glad I took my time in testing them.
Find out more about these shoes here.