When we heard that On were releasing a new version of the Cloudflyer, we were pretty excited. When they told us they were releasing them to the media a couple of months ahead of the launch we were even more excited because we knew that it would give us a chance to really put the shoe through its paces before doing a review. It's all well and good if a shoe feels great for the first couple of wears, but it's what it feels like after the first couple of hundred miles that often indicates what it's really like.
So here we are, with a pair of On Cloudflyers with over 200 miles on them.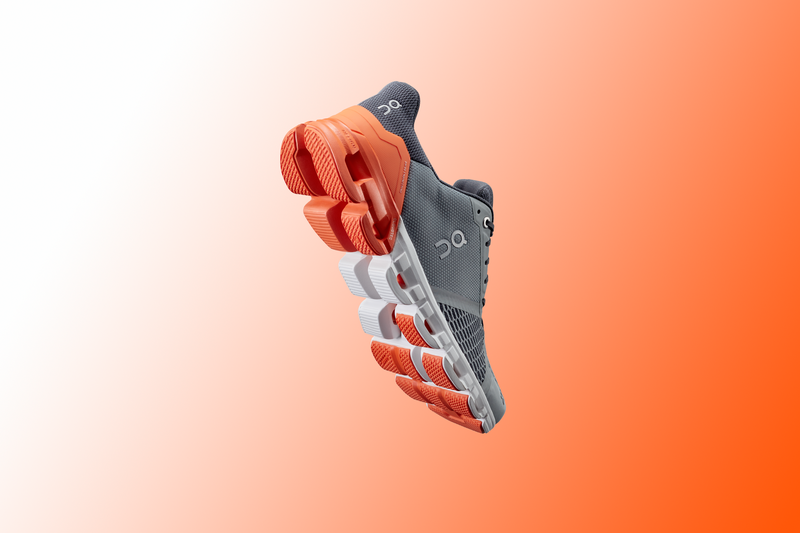 The Cloudflyer is a lightweight stability shoe. It isn't as sturdy as something like the Cloudace, but it isn't as fast and 'racey' as the Cloudsurfer or Cloudrush. It's in the middle – built for comfort and support as an all-purpose shoe for training and racing.
What's changed?
The biggest change to this new version is the sole. It now has Helion foam, which feels more supportive and durable, and it now boasts bigger clouds. This gives the shoe a wider surface area on the forefoot. This is to disperse your weight more when you land and give more support.
This is also the 'first On shoe to feature a forked Cloud outsole'. This allows for reinforcement on the medial side and is designed to support 'a healthy rolling motion and a stronger push-off feeling'. In addition the heel now has a 3D moulded heel counter for better heel hold. As well as upgraded foam it's also got upgraded mesh on the upper.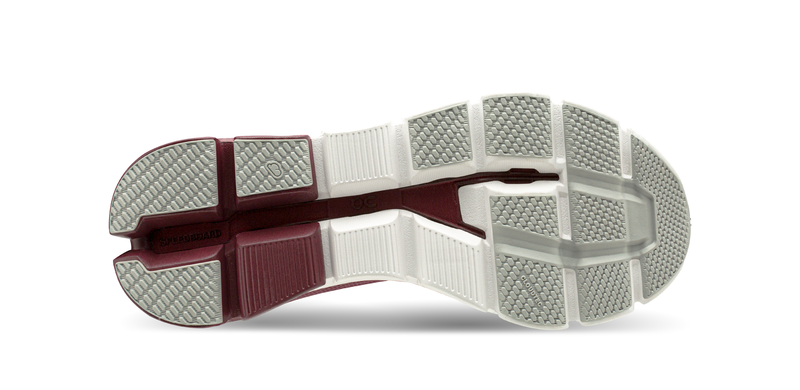 Our Cloudflyer review
Right from the off, this is a very comfortable shoe. It feels reassuringly cushioned and the tongue is plush and doesn't rub anywhere. I wasn't sure about the Helion foam at first as it feels more solid than previously more squishy foam, but once I got running in them I didn't really notice it.
The fit is somewhere in the middle for me. There's plenty of toe room but it isn't a particularly wide shoe. I found it more like the Cloudflyer than something a bit more roomy like the Cloudace.
On the run it feels like you'd imagine an On shoe to feel – cushioned and highly responsive. The Clouds might look a little less pronounced than on previous On shoes but they still feel the same. Your landing is nicely cushioned, particularly on the downhills, and you can feel the energy return you get on the push-off.
Another great bonus of the wider Clouds is … no stones got stuck in the sole during the testing of this shoe! It's a minor gripe with some On shoes, but I think they've cracked it with these.
One other criticism aimed at previous versions of On shoes is that they don't last as long as other shoes because the bounciness in the cushioning reduces. After 200 miles I can report that the cushioning is still just as sprightly!
On are suggesting the Cloudflyer for intervals, tempo runs, recovery runs, short runs to marathons, heavier runners, runners that prefer a wider fit. Coming in at 210g with a 7mm heel drop and priced at £140.
Conclusion
This is a great option if you're looking for a cushioned stability shoe which still feels really light and responsive. On constantly innovate and apply their latest technology and this is a great example of them overhauling an already very good shoe to make it into something brilliant.
You can find out more at their website here.