Now that the weather is getting colder we wanted to do an article on winter kit. Like proper winter kit for the trails, the sort that will keep you safe.
Decent winter kit is an investment, but hopefully it will last you for many years if you look after it. However, before showing you lots of new (and often expensive) stuff we also wanted to make you think about sustainability. As Charlotte Jalley of ReRun puts it, 'the most sustainable piece of kit is the one you already own'. Do you need a new jacket because there's a rip in your old one? If so, can that be fixed (Patagonia will fix kit as part of their 'Worn Wear' programme, as will Lancashire Sports Repairs) and can you keep it in use for a few more years? Are you buying a new base layer because the old one's gone a bit stinky? If so, could you try washing it in Nikwax Basefresh, to see if that can breathe new life into it? Keeping kit in use for longer is one of the most environmentally friendly things you can do.
If you have decided that you do need some new kit, have you considered finding something 'pre-loved'? A lot of second hand stuff is of the 'I bought it and only tried it once before deciding it was too big/wrong colour etc'. There are bargains to be had, and you'll be extending the life of the item rather than consuming a new one. There are buying and selling Facebook groups (such as the Outdoor Gear Exchange) and there's also ReRun, whose goal is to extend the life of running clothing.
But, if you've decided you need new kit and you want to buy new, here are some tips for winter items. It's based on personal recommendations and hours of testing in the hills and where possible we've included a budget option.
Waterproof jacket
The inov-8 Stormshell has proven to be a really popular jacket and that probably due to the fact that it's so lightweight and yet you can really be confident that it'll keep you dry. If you want a good, light option with taped seams, to have in your pack for any conditions, this jacket will pack up really small but you can be confident in it. Price: £180.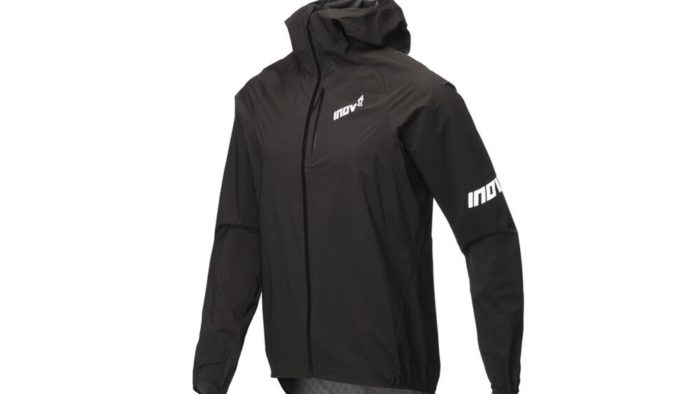 Budget option: Kalenji waterproof trail running jacket at £54.99. Waterproof to 10,000 schmerbers and with taped seams, this should pass a kit check and keep you safe on the hills.
Windproof jacket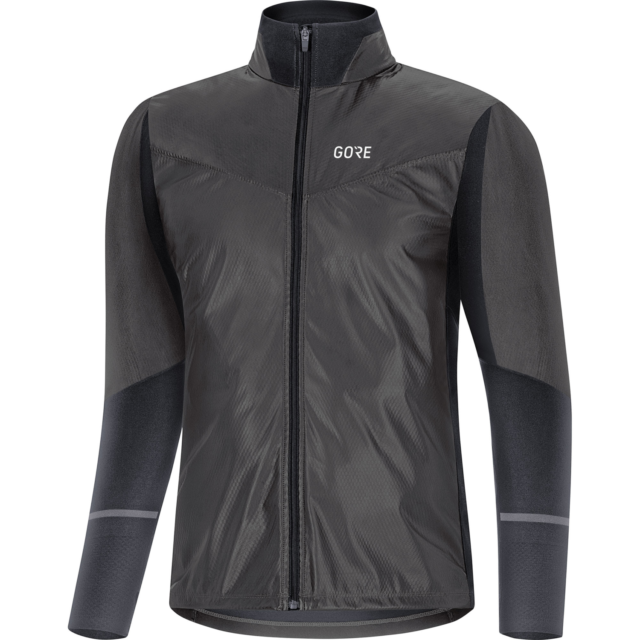 It's hard to fault the GORE R5 GORE-TEX INFINIUM Soft Lined Long-Sleeved Shirt when there's a really cold wind. It's soft on the inside against your skin, but the outside has wind and water-resistant panels that are made of a really durable material and it really does keep out the cold, while also allowing your body to breathe. It's more comfortable to wear than a waterproof for that reason (though obviously not protective in heavy rain). It's kind of a mix of wearing a long-sleeved top and a light jacket but I've worn it on sub-zero windy fell tops and felt really protected. It's not cheap – it's priced at £179.99 – but it would be a good investment if you do spend a lot of time running in cold, windy conditions and want to stay unencumbered by a heavy jacket.
As a budget windproof Decathlon do the Kelenji Windproof . It's super lightweight at 92g and stuffs into its own pocket, making it a good piece of kit to have on you when that cold wind is whipping up.
Winter base layer
I've always found it hard to find the right merino top. For me they seem to fall into the 'very thin like they might rip' category or the 'very thick like wearing a jumper' one, neither of which are great for running. However, we recently tried one from Keela, a great outdoor clothing company based in Scotland, with a focus on ethical and sustainable kit. Their 200gsm merino top is just right to keep you warm on those very cold days, and it stays breathable. You can also wear it and wear it without fear of stink. Price: £54.95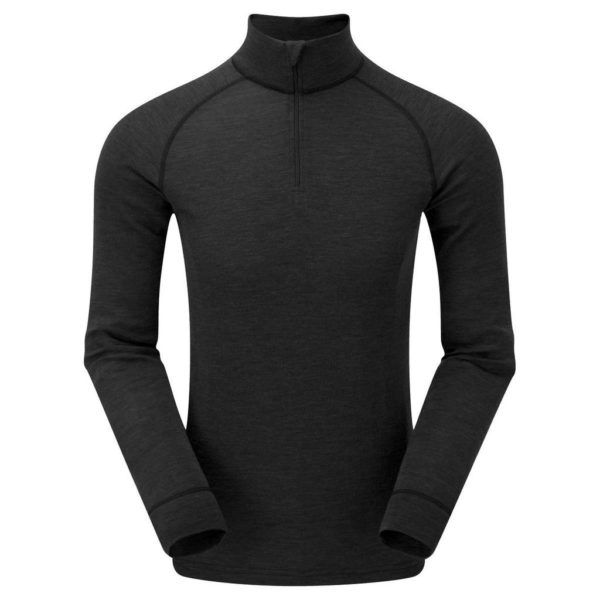 Gloves
Again, gloves are a really tricky thing to get right. Most mandatory kit lists require waterproof gloves, but then you're usually faced with a choice of thick, hot gloves which you sweat into, or thin waterproof shells (possibly over normal gloves) which make things like opening food really hard. It's also an option which depends very much on how much you feel the cold. A tip from a friend who really does feel the cold is the Arcteryx Venta glove. The inside is fleecy and warm but the outside is Windstopper with reinforced bits so really durable and suitable for runners who are doing bits of scrambling on their outings. They aren't cheap – at £60 – but they could last you years and, if you do really suffer with cold hands, keep you safe in all weathers.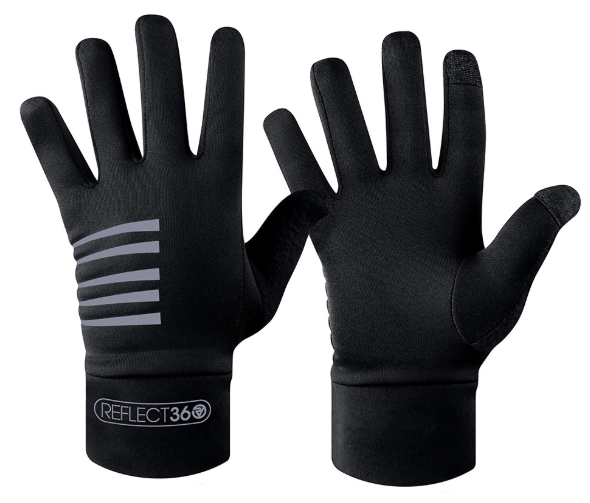 A cheaper, non-waterproof option for less extreme runs is the Proviz Reflect360 running glove. This is a really nice fleecy-on-the-inside glove which is also really breathable. It's also highly reflective, which keeps you nice and visible on the road as your hands are always moving! If you want a decent glove to keep you warm in dry conditions, this will do it. Price: £24.99
As well as what you're wearing, if you are heading out onto the trails, hills or mountains in winter it's always a good idea to consider what you're taking with you to keep you safe it something happened. Mandatory kit lists are compiled through years of experience, so that's a good minimum requirement. This leaflet from the FRA about hypothermia also contains some really useful information, which might just save your life, or somebody else's.