It's summertime, which in the UK often means a mix of rain and mud, along with the sunshine. However, this year it's different – it's sun all the way! While this is obviously brilliant, it is making for confusing shoe choices off-road. So we thought we'd bring you a pick of trail shoes which love this hot weather and the hard-packed trails it's giving us.
This isn't designed to be a full, in-depth review of these trail shoes – you can get that at multiple other websites and magazines. This is just our Run247 pick of the trail shoes we've been enjoying running in over the last few glorious weeks.
inov-8 PARKCLAW 275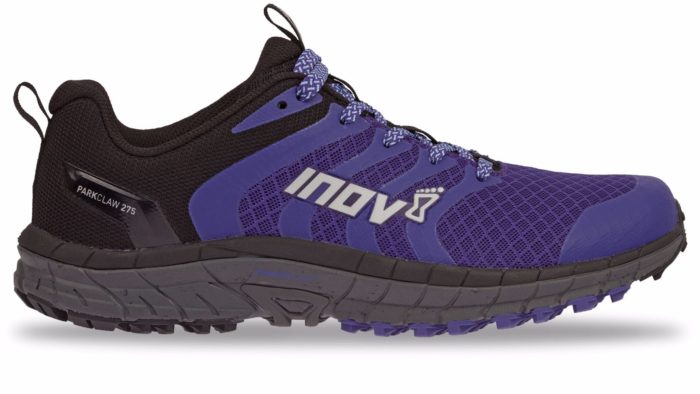 Designed as a multi-terrain shoe, it's fine on the road but it really loves the trail. What makes this shoe a good option at the moment is that it's got plenty of grip and good cushioning, and it's just really, really comfy. It's not as wide a fit as something like the Trail Talon, but there's plenty of room for hot toes to swell. I'm happily doing long runs in them with no issues. They are happy on hard rocky trail, softer woodland trail, a bit of mud and a bit of road. It's a very versatile shoe which is perfect for this summer. Mine are pretty 'well loved' now but besides a bit of wear on the heel from running on road they are still going strong.
See inov-8's new range of G-Series shoes here.
inov-8.com £125
Salomon S/LAB Ultra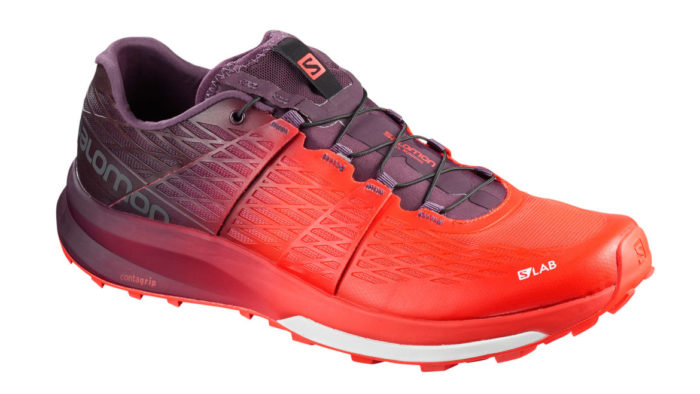 I've tried Salomon shoes on and off over the years and have found certain models I loved for their grip in really muddy conditions (usually over shorter distances) but am a bit of a recent convert to more 'traily' Salomons. The S/Lab Ultra took a bit of getting used to – the ankle cuff is slightly higher than in other shoes and the fit feels quite narrow – but again, it's perfect for these hard trails at the moment. It feels a bit like a racing shoe (and it was originally designed for Francois D'Haene, so I guess it is) in that you can really feel the ground beneath the shoe and it's reasonably firm but there's plenty of cushioning in there. They also have a good, solid toe bumper all the way round the front, which is good news for those of us who like to kick a lot of rocks when we get tired. It took a little while for me to get used to these, but once I did I felt like Francois D'Haene, skipping round my local trails, except much, much slower and less agile.
salomon.com/uk £150
Columbia Caldorado III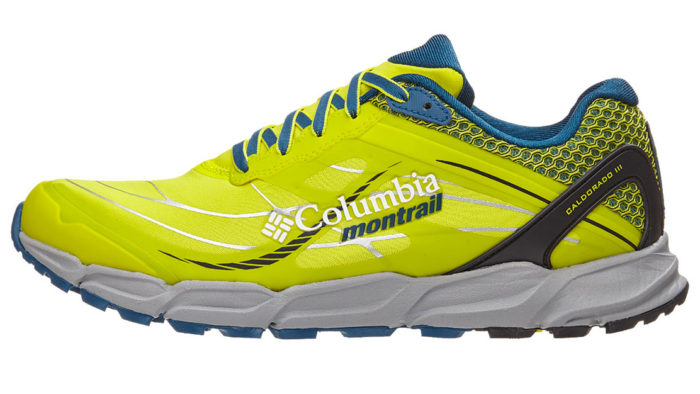 This is the first Columbia Montrail shoe we've tried and it's one of those shoes that's really comfy from the off. It's nice and wide (I found the fit a bit big so you might want to work out the best size for you) and there's a very spongy insole in the shoe. It's also got quite a foamy (Fluidfoam) midsole so it feels more like a road shoe than a trail shoe. But, there's plenty of grip for the trails at the moment, so you've got the best of both worlds. It's a very comfy, supportive shoe, perfect for longer runs on dry, hard trails. There's a limited edition UTMB version (Columbia are the main sponsors of the race) of the shoe too.
Saucony Peregrine 8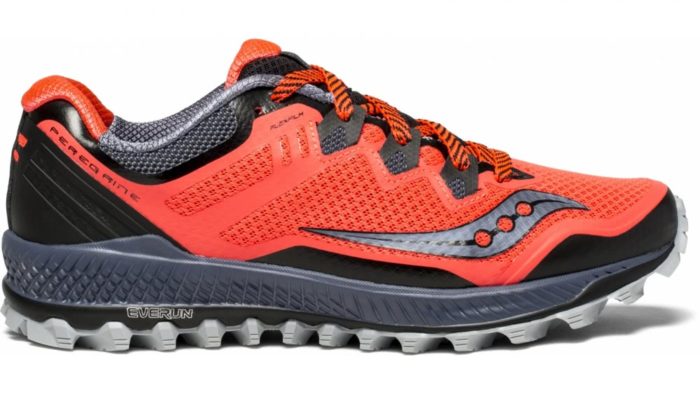 Probably more grip than is needed at the moment but it's so comfy! Another wider fit shoe which is really comfortable when your feet swell in the heat. These are brilliant shoes for longer distances on trail because they're so cushioned. You don't really feel the hard trail/rocks under your feet, which you may or may not like, but for long runs or ultras we think they're a fantastic option. The only downside I've found with them – and this may be due to sizing – is that my foot moves around a bit on the downhills, so I probably wouldn't use them for anything with really long, steep downhills (eg the Alps).
saucony.com/uk £110
Salomon Sense Ride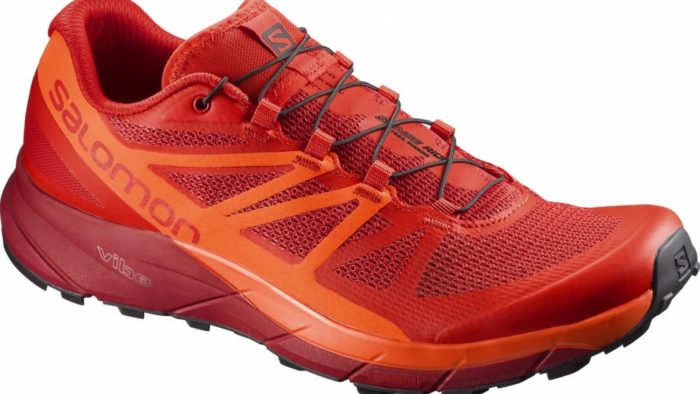 We've had a pair of these for a while and they are similar to the PARKCLAW in that they're very happy on any surface. They're a fairly narrow fit in the toe, in case that's a consideration for sizing, but they've got lots of cushioning and protect your feet really well on harder trails. It's a really good option as an all-purpose, everyday trail shoe, which will cope with most things. Perfect for this summer!
salomon.com/uk £115