I interviewed a podiatrist a while ago and among the many good tips she gave me for foot care was what to put on your feet post-run. Tempting as it may be to get those trainers off and get some flip-flops on your poor feet, this can actually be bad because they offer no support to your feet just when they need it. This is where recovery sandals come in. They let your feet breathe, they show them some love, but they also give them much-needed support to help recovery.
There are lots of different recovery sandals on the market now. Here's a selection of those available.
OOFOS recovery sandals
These are sandals made of really soft rubber but with a structured and supportive foam sole. The 'OOFOAM' footbed apparently absorbs 37% more impact than traditional footwear foam and therefore reduces stress on your feet. We recently ran a competition to win a pair and this is what the winner, Lisa, had to say about them: 'the OOFOS sandals are the most comfortable footwear I've ever worn after a long run. They're like a hug for your feet and help your legs relax and recover'.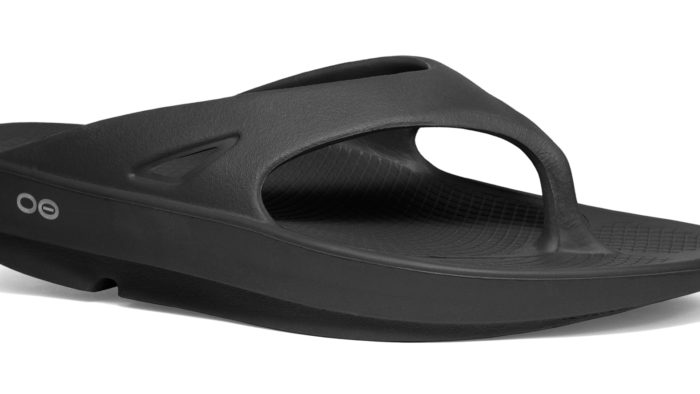 OOFOS men's OOMG Fibre recovery shoe (women's coming mid-Sept)
These use the same foam as the sandal but they've created an actual shoe so you can pretend to be wearing grown-up shoes at work but none of your colleagues will realise that you're actually recovering from your weekend marathon. Unless you tell them, which, let's face it, you will. The upper is made of a '4-way stretch fibre' which forms a snug fit to your foot without any pressure. There's also a strap across the shoe to provide 'stretchable support and stability'. The idea is that this is a shoe that moves with your foot, allowing for natural movement, and helps you recover.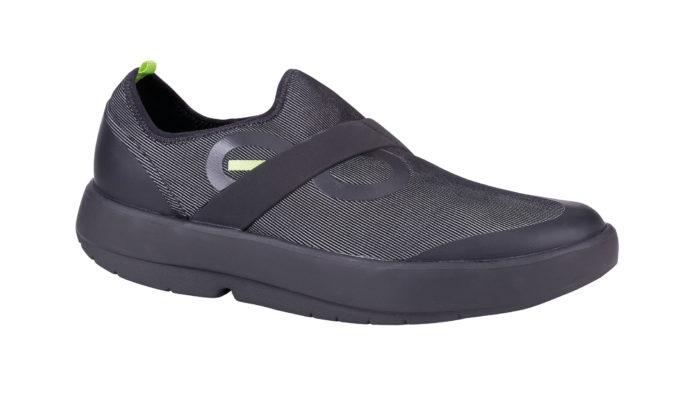 Topo Rekovr
Topo are a relative newcomer to the footwear market. Founded by Tony Post, who previously worked at Rockport and was one of the people behind the Vibram Five Fingers 'shoe', they are all about promoting natural movement for your foot but in a more traditional shoe. We are testing some of their trainers at the moment so will report back soon. Their recovery shoe – the Rekovr – has an Ortholite footbed with a 'raised 3D-wave pattern' which promotes 'gentle neural stimulation'. The upper is made of wool blend and they are a reasonably sturdy shoe that you could wear every day and for light activities. They look quite cool and futuristic and would pass for a normal looking trainer.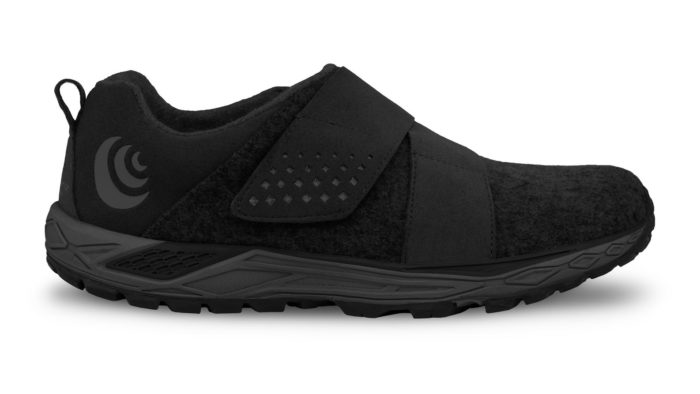 Sidas 3D Lounge RS
Sidas are a great company who make every conceivable product you can think of to make your feet feel loved – from footwear to insoles and orthotics to toe protectors to the nicest foot creams you've ever tried to heated socks! In fact their motto is 'happy feet, happy people, happy planet' and you can't argue with that. As well as having a podiatry clinic in Kendal, which gives very good advice, they make a recovery sandal. The Lounge RS boasts a 3D insole to give support and the sandals are made from the same materials that Sidas use to make injected ski boot liners so they're high tech!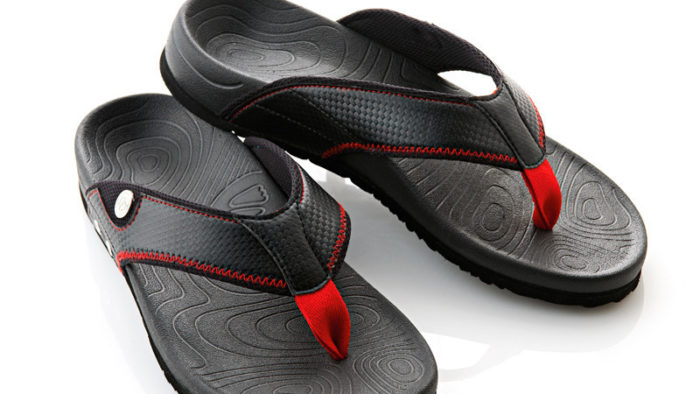 Salomon RX MOC/SLIDE 3.0
Salomon has been making a recovery shoe for a while. There's the MOC (slip-on) or the SLIDE (backless) version and both provide a really cushioned midsole and a flexible mesh upper, to give your feet a little love after a day in the mountains (or anywhere else).