We cover a whole range of disciplines here on RUN247 and so this might be a first but we have a shoe from inov-8 for the orienteers out there. We have a quick look here with information from nov-8 and a review coming shortly.
Here's what the guys at inov-8 are saying about these striking £150.00 shoes.
The world's first orienteering shoe featuring revolutionary Twin-Spike technology for the ultimate grip when racing over extreme terrain. Two spikes protrude from sticky rubber studs on the outsole, digging into frozen ground, holding firm on rock and giving outstanding traction through mud. The OROC 270 allows you to run fast with confidence while navigating at the same time.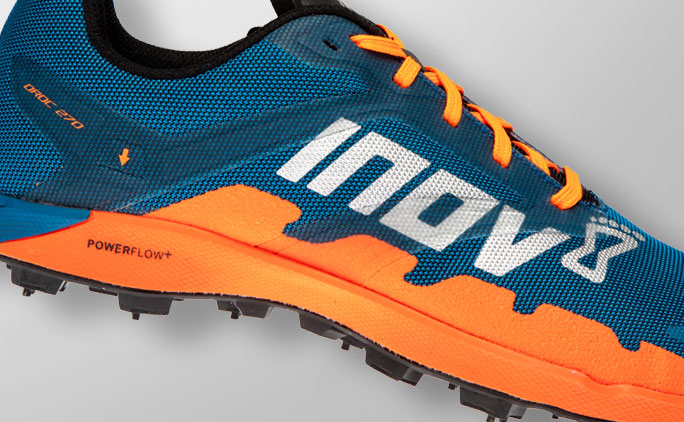 Weighing just 270g, this shoe is constructed from super-durable materials, with a ballistic nylon one-piece seamless upper that is snag-resistant. A close fit keeps the foot secure when contouring, while a 3mm drop ensures optimal responsiveness to changes in underfoot conditions.
World-first Twin-Spike technology offers unrivalled grip. Two strong manganese spikes protrude from 5mm deep sticky rubber studs as the outsole hits the ground, digging into frozen terrain, holding firm on rock and giving outstanding traction through mud.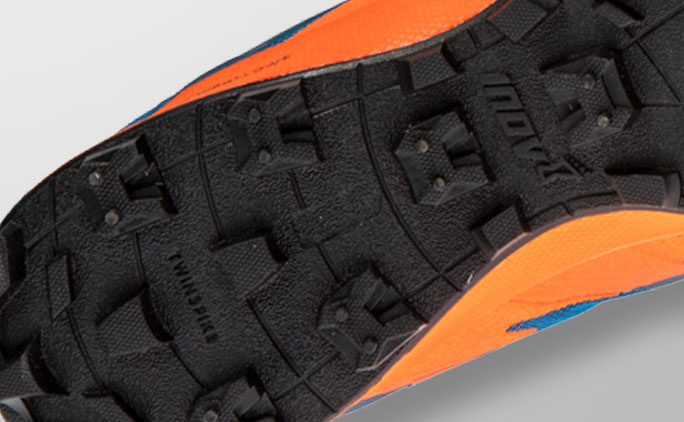 Crash through the fiercest vegetation with confidence. A super-durable ballistic nylon upper featuring a non-snagging, one-piece seamless construction and a tough rand, keep your foot protected.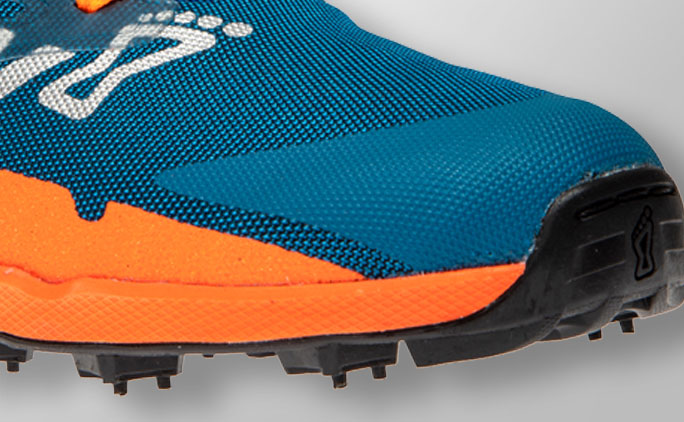 The PROTEC-PLATE and internal rubber toe bumper protect the foot from the impact of sharp rocks and stones. A microfibre tongue ensures the shoe can be laced tightly to provide protection from dirt and debris. On-the-shoe gaiter hooks allow you to attach an ALL TERRAIN GAITER for additional protection.
You can find out more at the inov-8 website here.