If you like your shoes high on both tech and bling then you should check out Saucony's new Life on the Run White Noise Collection.
The inspiration for this new range comes from that feeling that running gives you to help regain a bit of emotional and psychological balance in your life. Hence 'White Noise' – a calming, constant noise which drowns out the hubbub.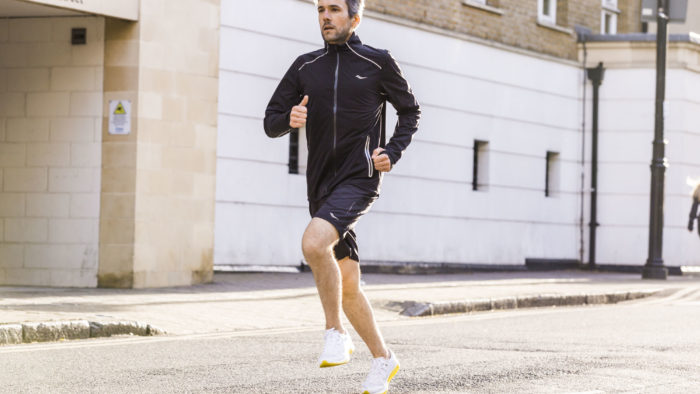 And as for the white 'bling' design EMEA Product Line Manager Isabel Gerhaeuser said:
"The distinctive speckled pattern on the upper of every shoe of the collection is a physical representation of white noise, and the coloured midsoles reference the clarity of thought that running brings.

"As a company of runners, we all recognise the power of a lunchtime run to reinvigorate the soul and reset the mind before the working afternoon begins. This line is inspired by that process."
The White Noise collection covers the most popular Saucony technical lines, including the Triumph ISO, Hurricane ISO, Liberty ISO and Kinvara 9, using the same technology as the regular models.
The new Ride ISO (Saucony's best-selling shoe) includes the ISOFIT upper, ensuring a perfect fit, for the first time. All shoes include the EVERUN midsole, for continuous cushioning the whole way down the sole, and Saucony's latest development, FORMFIT, which is layers of foam for maximum pressure dispersion.
Dr Ben Martynoga, a British Neuroscientist explains that the feeling of escape from running is one proven from research rather than simply from anecdotes from millions of runners around the world.
"New studies present clear evidence that aerobic exercise such as running can trigger heightened activity within parts of the brain responsible for our ability to pay attention, to get away from distractions, to give us clarity of mind and to help us get out of the noise of daily life."
You can listen to Ben's podcast on the White Noise collection here:
For more information check out www.saucony.co.uk