Last year we went along to the launch of inov-8's exciting new graphene-infused shoes. We were really impressed with their initial offering of the TERRAULTRA G 260 and since writing our review have continued to put a lot more miles on them with seemingly very little wear on the soles. They made us wait a bit for their next shoe but now it's here – the new MUDCLAW G 260.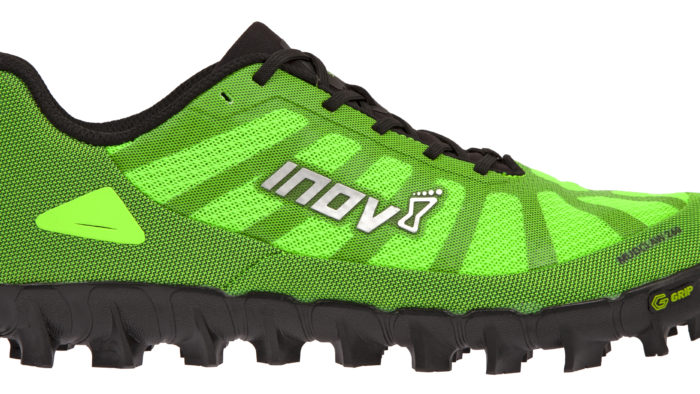 This shoe is designed for giving you confident grip in mud and they achieve this by some clever new studs. This is what inov-8 Product and Marketing Director Michael Price has to say about them:
"The rubber studs look more like claws or fangs. Through extensive testing we have found that these new shaped studs give the best possible traction when running or obstacle racing over muddy terrain and, unlike racing spikes, also provide underfoot comfort on harder ground."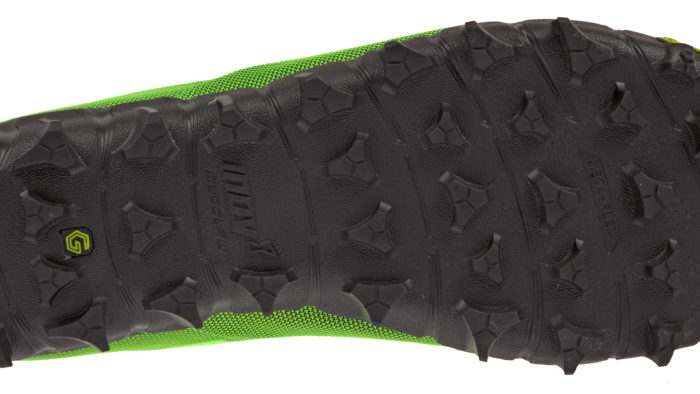 As well as the innovative studs, this sole is also obviously graphene infused, to make the studs stronger, more elastic and harder wearing.
Michael Price says:
"By adding wonder-material graphene to the rubber it makes the studs 50% stronger, 50% more elastic and 50% harder wearing – statistics scientifically proven by graphene experts at The University of Manchester, whom we have collaborated with on this project.

"Since 2003 we have carved out a worldwide reputation for designing off-road running shoes with the best grip. Now, by pooling all our expertise and learnings from those last 16 years, we have taken it to a new level, delivering footwear with the world's toughest grip."
These shoes have been vigorously tried and tested by, among others, Ben Mounsey. Ben, who's an inov-8 ambassador, has put 1,100 miles on a prototype pair and this is what he had to say about them: "I've been blown away by these shoes. I've never got such good mileage out of a pair of running shoes. The grip when running over soft and muddy ground is the best I've ever known."
Throughout the testing process inov-8 has continued to make improvements to the shoe, particularly the upper as what good is an incredibly long-lasting sole if the upper doesn't last for a similar amount of time? inov-8 is acutely aware of this and this continued development of the upper is why the MUDCLAW has taken longer than expected to come to market.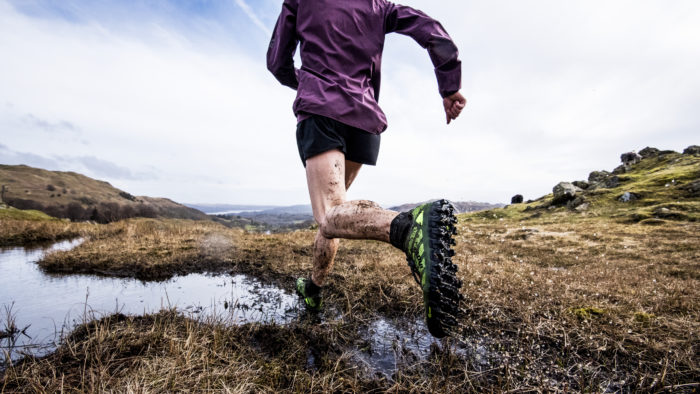 The revolutionary shoes are aimed at both trail and fell runners as well as obstacle course racers, orienteers and cross-country athletes, all whom regularly run or compete in muddy conditions, are on sale now priced at £140 from www.inov-8.com and selected retailers.
Here's a bit more information on the tech in the shoe:
Studs: 8mm
Drop: 4mm
Midsole: EXTEROFLOW tech which is designed to absorb energy, then release it to propel you, plus a next generation METAPLATE rock plate
Attachable gaiter (included with shoe)
We are getting a pair to review and will report back once we've run enough miles in them to comment.