On shoes have always been known for innovation. From the Clouds on the soles of the shoes that they're renowned for, to their Missiongrip outsoles, they continually develop new ideas and don't compromise until they've achieved what they set out to do. From very small beginnings only 9 years ago they've grown to be a real force in the world of running shoes, competing with the big brands who've been established for decades. And they've done that by forging their own path, not following the others.
So, when they decided that they wanted to develop the foam in their shoes further for the new Cloudswift shoe and found they couldn't find anything on the market they were satisfied with, they decided to make their own! In the words of Olivier Bernhard, On co-founder (and multiple Ironman champion):
"'No compromises' was the mantra when we set out to create this new superfoam. As a runner, you need your shoe to perform at its best so you can too. You won't say yes to second best. Since no other foam was able to offer what we wanted, we decided to build our own. Helion™ is a lighter, softer, and more agile foam for a ride that feels more alive every step of the run."
The Helion™ foam combines properties other foams can't, delivering durability and rebound at a previously impossible level. The unique new On Helion™ foam is formed of a special structure fusing stable, hard elements and softer, elastic segments. This enables greater durability without adding weight and more rebound without sacrificing cushioning. Thanks to its temperature resistance capability, the cushioning stays premium – whether it's cold or warm outside. Its enduring energy-return properties offer protection from the road and performance for the run.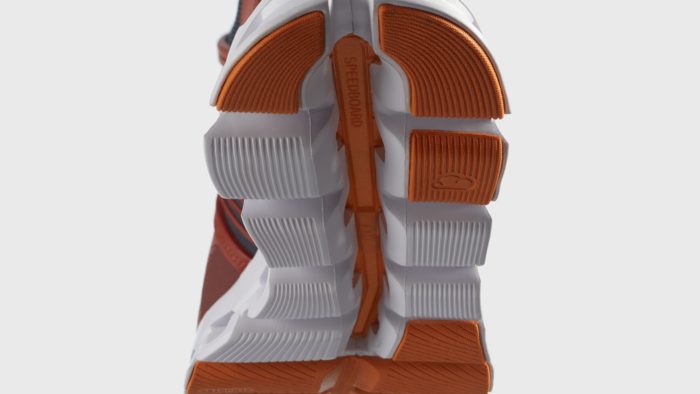 The first shoe to launch with the new foam is the Cloudswift and it's launched today. It's a road shoe for runners who like to keep their shoes light and swift, yet still have superior cushioning and road protection. It features newly shaped Cloud elements on the soles, which collapse diagonally to increase horizontal cushioning. In addition durable rubber reinforcements provide enhanced traction. In the forefoot, Cloud elements connect at the central channel for a more directional push-off without energy loss.
The Cloudswift looks a bit different to other On shoes, mainly because of a band across the top of the shoe. This is designed to offer support in the midfoot. It also apparently has a feature to tuck your laces into.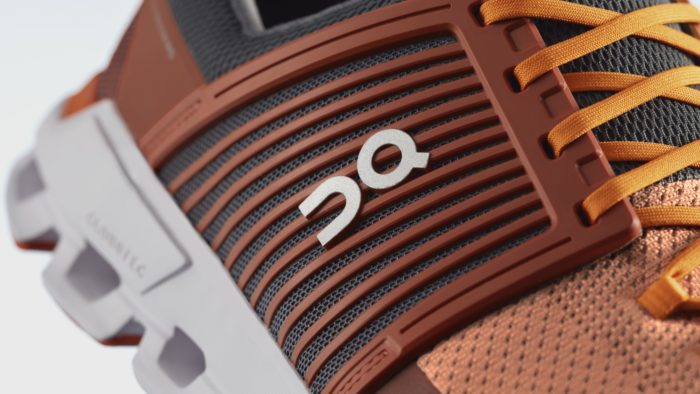 It's got a 7mm drop and the new foam keeps it light at 240g (women's 7) and 290g (men's 8.5). They retail at £135.
We're going to test a pair out and report back once we've run enough miles in them. You can find all the information about them HERE.