We regularly see innovations in running shoes. Maybe it's a firmer type of foam or a more ventilated upper, but it's usually quite small innovations. It's rare that a brand comes up with a really major innovation. But today inov-8 has just unveiled a potentially game-changing new development – their new G-SERIES shoes, which are the world's first-ever sports shoes to use graphene, AKA the strongest material on the planet.
We've seen graphene used in bikes and tennis rackets – it's 200 times stronger than steel and it's also the thinnest material on earth – but the concept of using it in the rubber in sports shoes is entirely new. inov-8 has collaborated with the graphene experts at the University of Manchester in order to develop their ideas and they announced it back in December. It's all been highly secretive since then, they've been through 232 prototypes, with 45 athletes testing them, but today is the day they launch the shoes to the world.
But what's the actual benefit of shoes with graphene to runners? Well, these shoes are designed to be a lot more hard-wearing and will thus last a lot longer than your average trainer. Tests have shown that the rubber outsoles incorporating graphene 'have outlasted 1,000 miles and are scientifically proven to be 50% harder wearing'. Sports shoes aren't cheap and the idea of them lasting twice as long as they currently do is pretty appealing. And for those who are about to say 'but what use is a harder wearing sole if the upper still wears out after 500 miles?' inov-8 has used Kevlar (which is used in bulletproof vests) on the uppers to make sure they're as durable as the soles.
But it isn't just about being more hard wearing. The use of graphene also gives you greater grip in different conditions, without compromising. Michael Price, inov-8 product and marketing director, said:
"Over the last 18 months we have worked with the National Graphene Institute at The University of Manchester to bring the world's toughest grip to the sports footwear market.

"Prior to this innovation, off-road runners and fitness athletes had to choose between a sticky rubber that works well in wet or sweaty conditions but wears down quicker and a harder rubber that is more durable but not quite as grippy. Through intensive research, hundreds of prototypes and thousands of hours of testing in both the field and laboratory, athletes now no longer need to compromise."
The G-SERIES range is made up of three different shoes, each carefully designed to meet the needs of athletes:
The MUDCLAW G 260 is for running over muddy mountains and obstacle course racing. It's got 8mm studs and the outsole comes up around the upper a little, to offer more protection. It has a tough upper but it will let water drain.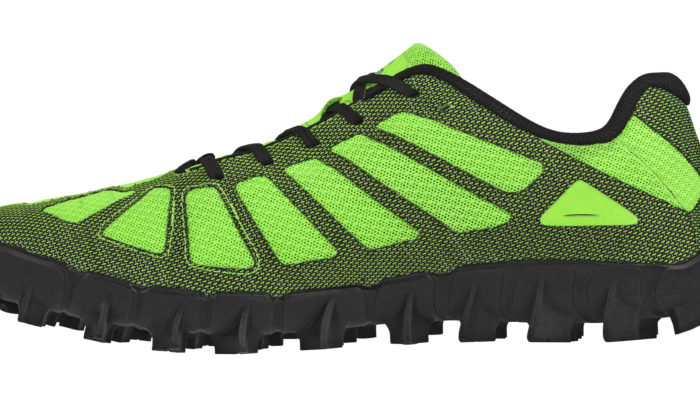 The TERRAULTRA G 260 is for running long distances on hard-packed trails. It's built for comfort and flexibility and it's been specifically designed to deliver good ground feel and deliver energy return.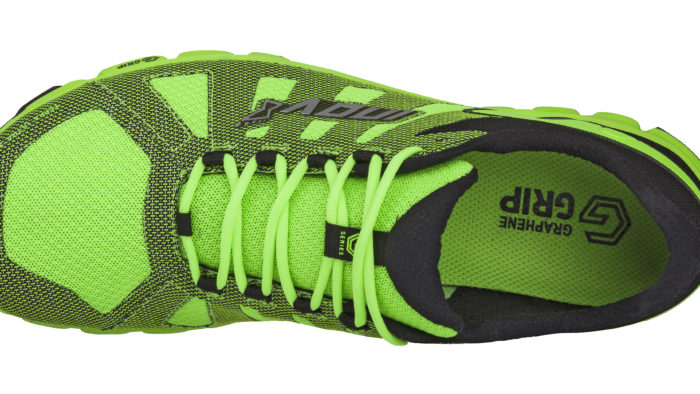 The F-LITE G 290 is for crossfitters. The graphene sole comes up onto the toe as well, for when you're doing burpees etc. They also have a power heel for lifting.
All G-SERIES shoes are available to pre-order from June 22nd ahead of going on sale from July 12th.
And they're not going to stop at shoes. Commenting on the patent-pending technology and the collaboration with The University of Manchester, inov-8 CEO Ian Bailey said:
"We are at the forefront of a graphene sports footwear revolution and we're not stopping at just rubber outsoles. This is a four-year innovation project which will see us incorporate graphene into 50% of our range and give us the potential to halve the weight of running/fitness shoes without compromising on performance or durability."
The scientists who first isolated graphene from graphite (which was, appropriately enough for Lake District based inov-8, first mined in the Lakes 450 years ago!) were awarded the Nobel Prize in 2010. Building on their revolutionary work, a team of over 300 staff at The University of Manchester has pioneered projects into graphene-enhanced prototypes, from sports cars and medical devices to aeroplanes. Now the University can add graphene-enhanced sports footwear to its list of world-firsts.
Dr Aravind Vijayaraghavan, Reader in Nanomaterials at The University of Manchester, said:
"Using graphene we have developed G-SERIES outsole rubbers that are scientifically tested to be 50% stronger, 50% more elastic and 50% harder wearing.

"We are delighted to put graphene on the shelves of 250 retail stores all over the world and make it accessible to everyone. Graphene is a versatile material with limitless potential and in coming years we expect to deliver graphene technologies in composites, coatings and sensors, many of which will further revolutionise sports products."
Find out more about G SERIES shoes and pre-order here: www.inov-8.com/g-series