Navigation is a very important skill for life, let alone running. But in this age of sat navs and Google maps it's a skill that we risk losing if we don't use it once in a while.
In terms of running poor navigation skills can be at best really annoying and result in adding time and mileage to your run. However, the worst case scenario is that a lack of nav nous means that you get yourself into difficult situations – on tricky terrain, stuck on a crag or even lost in bad conditions with no idea of where you are.
But if you can master navigation it opens up a whole host of fantastic running opportunities for you. How about multiday races like Dragon's Back or Cape Wrath Ultra, or adventure races like the Snowdonia Adventure Race or Tri-Adventure races? Maybe you've always fancied trying a fell race or orienteering or a mountain marathon but haven't felt like your navigation skills were good enough. Maybe you've always wanted to create your own adventure in the hills but haven't had the confidence. Brush up on your nav skills and the running world is your oyster.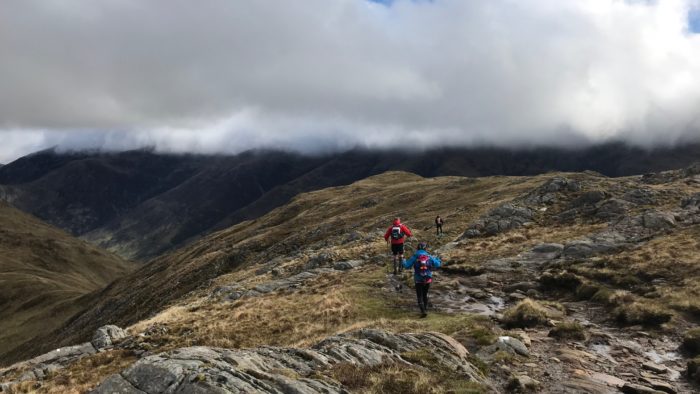 If you do enter a race which isn't marked and requires navigation skills then it's your responsibility to make sure you have the ability to get yourself round, because the organisers are going to be busy enough without having to send out a search party. And just for the record 'following other runners' isn't a method of navigation. Well it is, but it's a very risky one.
Obviously the best thing you can possibly do to make yourself navigationally savvy is to master the map and compass. There are a few key skills you can learn, which will help you to get proficient and at least make sure you're heading in the right direction. There are some good videos from Ordnance Survey, which cover things like compass bearings and grid references.  A navigation course would be a very valuable thing to do to learn and instill the basics. Examples of organisations who put on these courses include Nav4  and the FRA but if you just google 'navigation courses' you'll be able to find one fairly local to you.
But what about additional measures for a belt and braces approach? If you've got the basic map skills but don't feel 100% confident, especially if you're doing a long race and fatigue might fog your thinking. There are a number of options for nailing the nav and keeping yourself safe.
Please note that some of these navigational aids may not be permissible at certain races (eg fell races, mountain marathons)
[table id=29 /]
It's worth saying that all of these technological supports for navigation can fail. Batteries run out, mobile phone signal is unreliable and apps can crash. So you can't rely on them as your only means of navigation, just a helping hand or extra safety measure. Mastering the map and compass should still be the foremost method of getting yourself around a run and may just save your life one day.
Header image copyright Tri-Adventure