Algae supplement gains accreditation from Informed Sport
The popularity of the green algae supplement chlorella has increased rapidly over the last few years, with everyone from movie stars to supermodels praising its health benefits.
It is perhaps athletes and sports men and women who could benefit most from including chlorella in their diets however. Research has shown it could have powerful and positive effects on exercise performance, including improving the efficiency of the body's energy production and lactate removal systems1, improving VO2max2 and reducing the impact of intense exercise on the immune system3. The most recent research4 has also indicated that it may help with muscle regeneration, an important factor in exercise recovery.
With such promising research results, it is no surprise that athletes' interest in chlorella is growing and thus Sun Chlorella, one of the world's leading producers have had their sports chlorella supplement, Sun Chlorella A Powder, certified by Informed Sport, a UK based testing company.
Products appearing on the Informed Sport Tested Product List have been tested for a broad range of substances that are banned in sport, using highly sensitive techniques, to ensure they are not present in the certified products.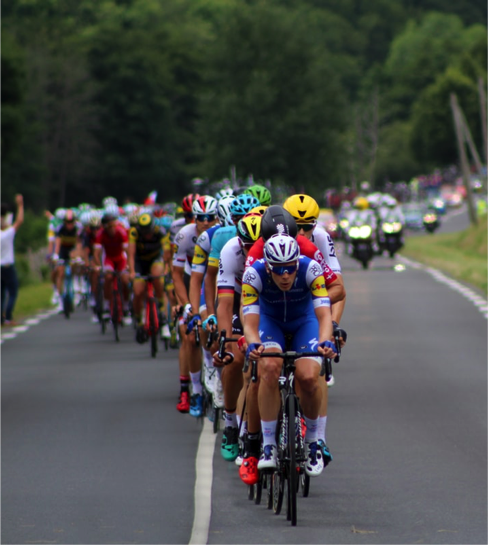 How to best benefit from chlorella in sport
The latest addition to the Sun Chlorella range, Sun Chlorella A Powder is 100% pure chlorella, with no binders or additives, which is easily dissolved in sports shakes or energy drinks and is created using DYNO®-Mill technology – this helps break down the cell walls of the algae (without the use of heat or chemicals which can reduce the quality of the chlorella) to ensure when users get the most nutrients possible.
For more details visit www.sunchlorella.co.uk
Am J Physiol Regul Integr Comp Physiol. 2017 April 1; 312(4) 25. High-intensity intermittent exercise training with chlorella intake accelerates exercise performance and muscle glycolytic and oxidative capacity in rats. Horii N, Hasegawa N1, Fujie S1, Uchida M, Miyamoto-Mikami E, Hashimoto T1, Tabata I2, Iemitsu M3.
Medicine & Science in Sports & Exercise: Volume 50 2018 – Issue 5S – p 768. Chlorella Intake Further Enhances Anaerobic And Aerobic Capacities Increased By High Intensity Intermittent Training. Fujie, Shumpei1; Hasegawa, Natsuki1; Horii, Naoki1; Oshiden, Moe1; Tsuji, Katsunori1; Xu, YuZhong1; Mizoguchi, Toru2; Okumura, Eri2; Tabata, Izumi, FACSM1; Iemitsu, Motoyuki1
Eur J Nutr. 2017 Aug 19. doi: 10.1007/s00394-017-1525-9. The effect of Chlorella pyrenoidosa supplementation on immune responses to 2 days of intensified training. Chidley C1, Davison G2.
Confidence in ChlorellaOxidative Medicine and Cellular Longevity: Volume 2019. Chlorella vulgaris Improves the Regenerative Capacity of Young and Senescent Myoblasts and Promotes Muscle Regeneration. Nurhazirah Zainul Azlan, Yasmin Anum Mohd Yusof, Ekram Alias and Suzana Makpol