At Run247 we are always on the lookout for companies which focus on sustainability. From events like Brighton Marathon and London Marathon to brands like BAM and Teko, there are lots of people in the running industry trying very hard to limit the environmental impact of our sport. So, when we heard about Pursu nutrition, we were really interested.
Pursu make sports nutrition and if you summed it up in one word it would be 'natural'. Their bars are vegan and cold pressed. They have no added sugar or syrups and all incredients are organic. There are 3 flavours: beetroot, banana and sour cherry and all have a refreshingly short list of ingredients. Each delivers between 20 and 25g of carbs and about 200 calories per bar. The flavours are nice and the texture is quite moist, so they're easy to eat on the run.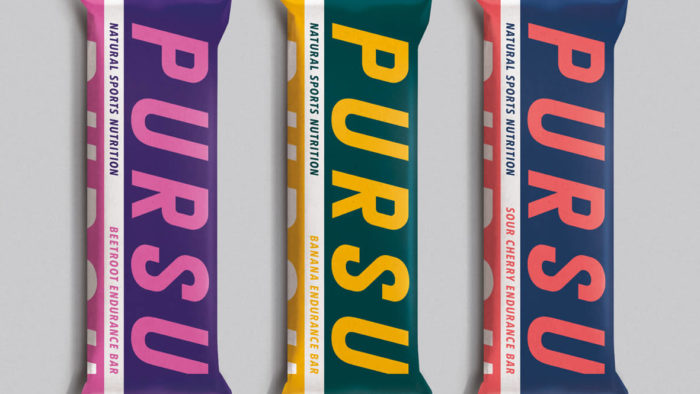 So, the bars are pretty natural, but what's so great about Pursu is that the packaging is too! They've managed to work with a company to create home compostable packaging for the bars (read more about it). There's a compostable film, which is made from sustainable sources, and they've used water based glues. You can put the wrappers on your compost heap at home or put them in your green waste or food waste recycling bin.
What's more, Pursu are a plastic-free company. All of their packaging is cardboard or paper and even the tape they use to seal their boxes when they send product out is made from paper. It's great to see a company which really strives to limit their environmental impact from the production, packaging and the way they send the product out to the consumer.
So if you're looking for a nutrition product which tastes good and helps you as a runner do your bit for the environment, we can recommend Pursu bars. And any company who use the #dontfollow is ok by us!
Find out more about the product, the company and their sustainability credentials HERE. 
There's a taster pack available, with one of each flavour for £6 (with 3p from each pack going to the charity Re-Cycle) or a 16 pack can be bought for £28.50 (with 16p going to the charity).