If you don't get on with gels or you just can't stomach them over a long run, you might be looking for good, healthy, real food alternatives. Recipes for foods you can cook at home, but they're practical and portable foods you can easily eat on the run.
Step forward Alex, aka The Food Grinder, who is taking part in this year's Dixon's Carphone Race to the Stones. His speciality is creating simple, healthy and tasty recipes which require minimal fuss. Here are 3 recipes he'd recommend for race day or those long training runs.
Banana Protein Choc Chip Donuts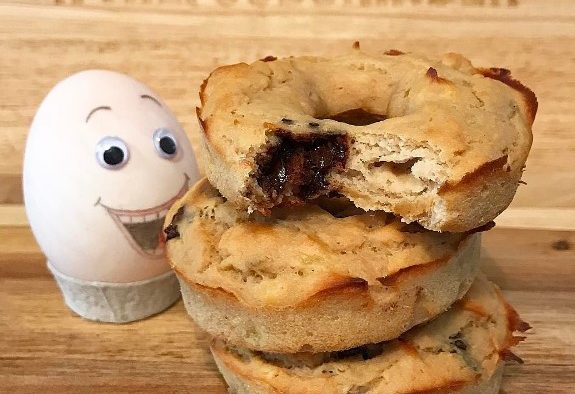 This is the perfect snack to take with you on race day and it's one that I will be eating when I take part in this year's Dixons Carphone Race to the Stones! Not only is it balanced in carbs & protein but it's also compact and light as a feather. Wrap it up in some tin foil and pop them in the little side compartment of your backpack. Whenever you feel low on energy the banana will give you the boost whist also enjoying a little chocolate treat too!
Makes 6
In a bowl mash 2 bananas
Add two spoons (80g) greek yogurt, 2 eggs, one cup (100g) almond flour, one scoop of whey protein & half a tea spoon of baking powder
Mix together thoroughly then stir in a handful (15g) dark chocolate chips
Pour into silicon donut moulds then bake in a 200c preheated oven for 15ish mins until risen
Macros (per donut)
Calories: 198
Carbs: 13g
Protein: 12g
Fat: 12g
Video Link: https://www.instagram.com/p/BP8WGYzhT1a/?taken-by=thefoodgrinder
Ultimate Chocolate Proats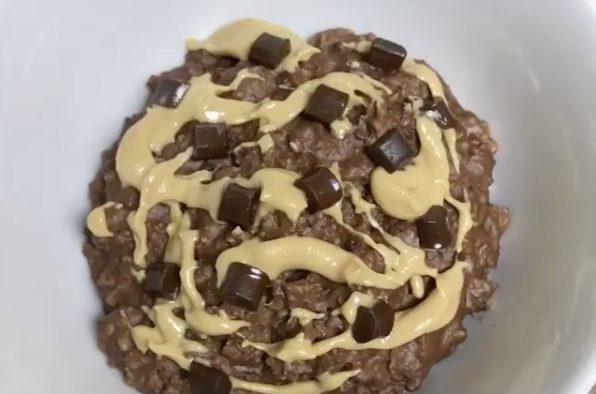 If you have a flask this is the perfect breakfast to prepare beforehand and help power you through the morning session. The slow releasing carbs from the oats will give you plenty of energy to ride out that tough morning stint and then there is a big portion of protein to help those achy muscles.
In a bowl add 40g oats, one desert spoon of cocoa, pour in 200ml water (could use milk) and stir
Pop in the microwave for 2 minutes, add 1 scoop of chocolate protein, ½ handful chocolate dark chocolate chips (10g) and stir again
Put back in the microwave for 30 seconds then top with 1/2 (10g) handful dark chocolate chips and serve, stir in some milk if needed & (optional blueberries or melted peanut butter)
Macros (with water)
Calories: 373
Carbs: 38g
Protein: 29g
Fat: 12g
Video Link: https://www.instagram.com/p/BSb2x0uBETa/?taken-by=thefoodgrinder
6 Ingredient Blueberry Banana Bread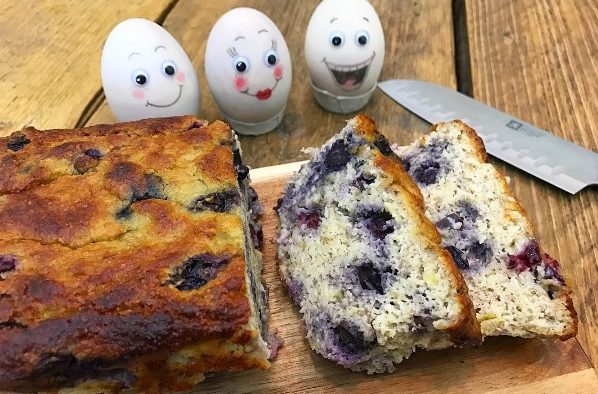 If you're not a chocolate lover but want something to snack on that will keep your energy levels up throughout the whole day, this easy to make 6 ingredient blueberry banana bread is perfect. Again, wrap it up and keep in your bag on race day. Each time you feel the energy levels dropping pull up, cut a quick slice and off you go again. Packed full of Bananas for energy and eggs for protein this offers another perfect balance.
Makes 12 slices
In a bowl mash 4 bananas, add 3 eggs and a squeeze of honey
Add 300g ground almonds, 1 tsp. baking powder and mix well
Fold in a cup of blueberries
Pour in to a lined bread tin, and place in the oven at 170 degrees for roughly 1 hour until golden on top and a knife comes out clean
Leave to cool for 20 minutes and slice
Macros (per slice)
Calories: 219
Carbs: 11g
Protein: 7g
Fat: 15g
Video Link: https://www.instagram.com/p/BQ_TPxGBlxI/?taken-by=thefoodgrinder
Alex is running as a guest of Currys PC World.