We've all been there. You're on course for that PB and feeling good, when – ouch! – your leg becomes overwhelmed with that horrible, painful sensation and you realise that cramp has taken hold.
Tim Lawson, Founder of Secret Training gives us some insight into this troublesome niggle that plagues many runners, and offers some possible ways in which you can try and safeguard yourself against it.
What do we know about cramp?
Unfortunately when it comes to cramp, it is difficult to find any real consensus about what causes it or how to treat it, says Tim. It's also necessary to remember that if you are pushing your body to the limits, cramp may just be a sign that you are getting close to those limits.
Various studies offer insight into possible 'risk factors' for cramp, which include:
– A family history of cramp
– A previous history of cramp
– Simply working your body very hard.
Unfortunately, these risk factors aren't exactly music to the ears of a cramp sufferer looking for a quick fix.
So what can you do?
Tim explores some of the key considerations for runners that are suffering from cramp:
1) Conditioning
The long-term fix for cramp most commonly involves more conditioning. Given that a runner's 'previous history' is considered a risk factor, it is definitely worth identifying if it is always the same muscle that is prone to cramping. If so, it is worth a trip to the physio or soft tissue therapist to ensure that there is no soft tissue damage that is limiting the delivery of nutrients to a specific muscle, or even a postural problem that is over-stressing a particular muscle.
If it is possible, a good massage after any incidence of cramp is ideal, to help limit the chances of it coming back as a recurring problem.
It is also not a time to skip on post exercise recovery methods – the foam roller, compression garments, ice, good protein recovery drink or gel, especially one full of anthocyanin anti-oxidants like a certain cherry protein drink or gel (see product suggestions below) are all very effective for those that suffer from cramp.
2) Proper hydration
Despite cramp often being associated with dehydration, there is actually little scientific evidence to support this. This being said, recent literature suggests that the body is more resilient to dehydration than has been said in the past, but at the same time, sooner or later it will become performance limiting and chronic dehydration is certainly not healthy. Optimal hydration is an important performance variable but possibly the biggest trap is over hydration. Consuming excessive fluid during endurance exercise can result in the fatal condition of hypernatremia, literally translated as low sodium. Several minerals including sodium, magnesium and calcium are associated with muscle cramp so it is worth considering micronutrient status and counter productive to dilute levels with excessive water consumption.
Waiting until your next exercise sessions and expecting an energy drink to correct an underlying mineral deficiency is probably a little optimistic however – be sure to sort your diet out beforehand.
Similarly there is some association with vitamin B status and whilst B vitamins are often included in energy drinks some additional supplementation may be worth trying.
3) Train strategically
To prevent future muscle cramp several strategies are worth considering. It is worth repeating the association with hard efforts, so 'double down' and commit to your training plan in order to be in better condition before your next challenge.
4) Optimise vitamin D status
Cramp is associated with muscle function, and a deficiency in Vitamin D is common amongst sufferers of cramp. There's more info on this and how to test levels via the following link via our website: https://www.secret-training.com/blog/vitamin-d-levels/
5) Eat a berry-good diet!
The anthocyanin antioxidants typically from berries and cherries, as well as that from maritime pine bark extract have been shown to improve microcirculation and may go on to reduce cramp. Increase consumption of these foods or consider a supplement containing them, they are increasingly incorporated into recovery products due to their anti-inflammatory effects.
Take a look at our STEALTH protein gels (info below), which contain high levels of anthocyanin from cherries and fish collagen, which can similarly improve microcirculation.
Tim's product suggestions
STEALTH Protein Energy Gel
"Each gel features 20g of fast acting protein and is full of anthocyanin anti-oxidants making it the easiest and most convenient way to get your recovery fix."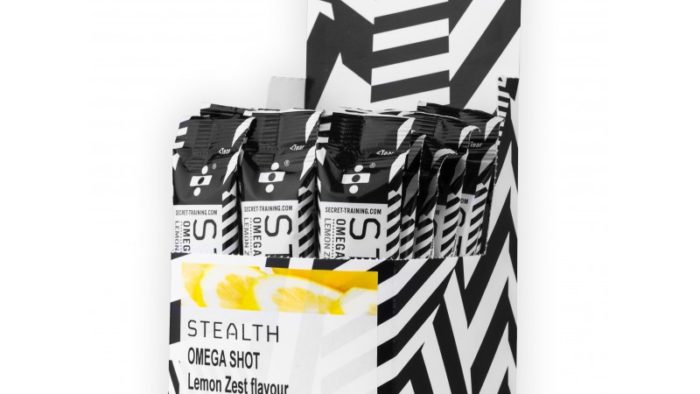 "A great tasting fish oil emulsion, with 400IU of Vitamin D3 per shot, along with 51ug of Vitamin K2). Regular consumption of a high quality fish oil supplement is high on my list of beneficial supplements, Tim says, so I would probably look to take at least 1 omega shot per day and then make up the rest with a specific high quality vitamin D supplement."
STEALTH 4% Hydrating Energy Drink Powder in Watermelon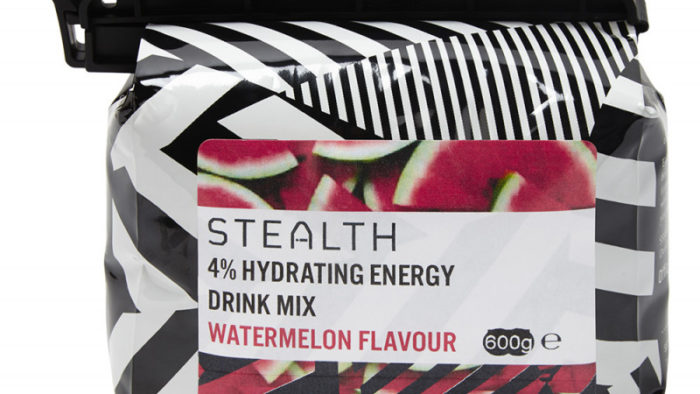 "A carbohydrate electrolyte solution, this is specially designed for the maintenance of endurance performance during prolonged exercise, helping to maintain optimum levels of hydration"