At the end of last year we brought you news about the launch of TRAINBRAVE, a campaign aimed at raising awareness of eating disorders and RED-s in sport, headed up by dietitian Renee McGregor and athlete Tom Fairbrother. TRAINBRAVE grew out of their passionate commitment to give more support for athletes affected by eating disorders and RED-s, and education for coaches working with athletes.
We've seen more and more athletes posting about their experiences online, but there are undoubtedly many more who are still struggling in silence, yet to reach out for help. But beyond that there are probably a significant number of runners who aren't aware that they have an issue at all. We wanted to put together a quick reference of RED-s warning signs to look out for, so you can recognise potential issues and address them early.
What is RED-s?
Firstly, let's define what people mean when they talk about RED-s. It stands for relative energy deficiency in sport. Very simply it refers to energy output not being balanced by energy intake – you are not fuelling sufficiently to do the training you are doing, as well as the energy required for daily biological processes. It can affect athletes of any age or gender, doing any type of running.
Often it starts with a desire to lose some weight, possibly to try to get faster. It can then escalate, with runners training more often and limiting nutrition, not achieving an energy balance.
What are the implications if you are affected by RED-s?
They are far-reaching and very sobering. If you don't seek help you can be at risk of stress fractures, hormonal issues, osteoporosis, problems with sleep, gastrointestinal problems, erectile disfunction, anxiety, and injuries, among many other things. It could even mean the end of your running career.
What are the warning signs that an athlete might have RED-s?
So, how do you know that you might have an issue? How can you identify the problem early, so that you avoid these severe health implications? Here are some warning signs to look out for:
In women missing periods is a key warning sign. The lack of three consecutive periods is a strong indicator that you may be affected by RED-s
Are you constantly worrying about your food intake or getting anxious about food and restricting it?
Do you find you are missing out on social opportunities due to the concern about food?
Are you failing to see fitness/muscle gains, even though you keep upping your training?
Have you had stress fractures?
Do you often feel tired and low in energy?
Do you have anxiety around missing a training session, often training when you are ill or in pain?
Of course, these could be signs of other health issues, but either way these are flags which should alert you that all might not be well with your health and they should be investigated.
You can read a fuller explanation here: https://trainbrave.org/risks/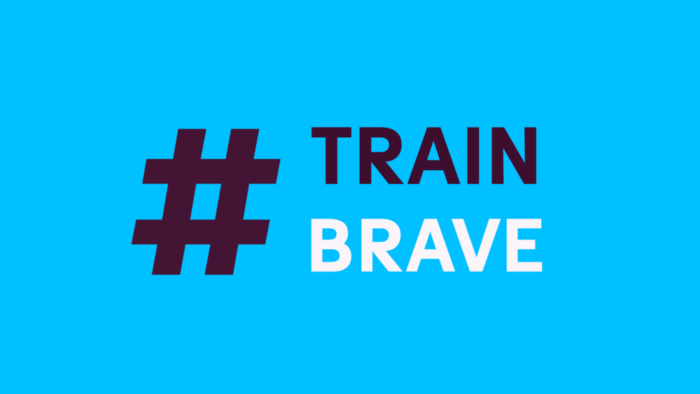 How can you get help?
TRAINBRAVE is a great resource to start with. They have a very useful page of resources, including organisations you can approach for help, blogs and books you can read and podcasts you can listen to. But the first step should be to go to see your GP or a health professional and talk to them about your concerns. By seeking help early you can avoid serious long term health issues which will impact on your running and your life.