From 10am tomorrow, Thursday 30 April, former British Army captain and now professional ultra runner Tom Evans will attempt a world first and complete the famous three peaks challenge on a treadmill from his home in Loughborough.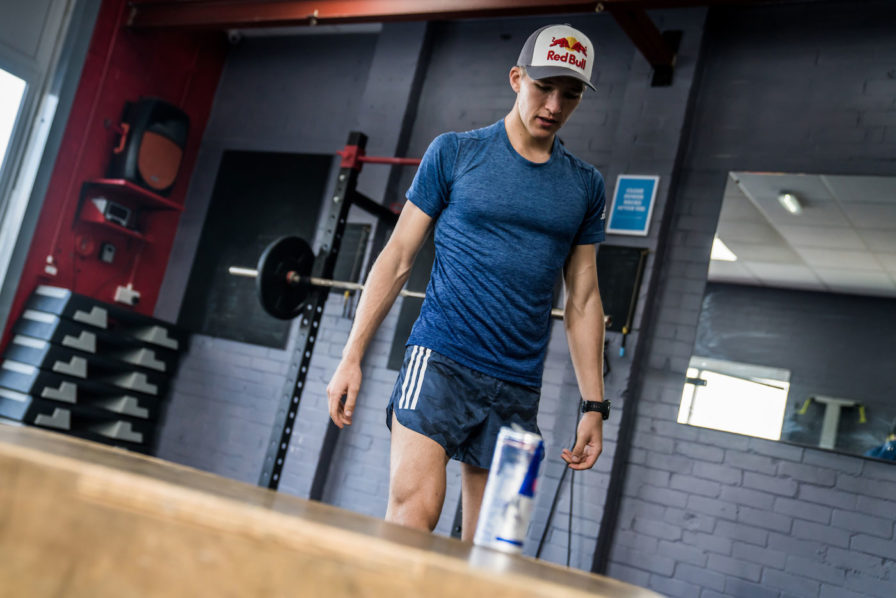 The Red Bull athlete originally planned to break the fastest known time for completing the iconic running challenge, but due to travel restrictions and current government guidelines that restrict activities and training, Tom will attempt a different kind of record instead.
The Three Peaks challenge involves summiting, descending and travelling between the highest peaks in Wales, Scotland and England all within a certain time period. For Tom's world-first challenge on the treadmill, he will replicate the distances and average gradients of Snowdon, Scafell Wasdale Head and Ben Nevis in that order, up and down, aiming for a completion time of under 6 hours. It takes the average person around 7 hours to climb and descend Ben Nevis alone.
Snowdon 5.5km, 723m, 13.2% average
Scafell Wasdale Head 4.5km, 910m, 20% average
Ben Nevis 8.8km, 1335m, 15.1% average
Tom will live stream key moments of the challenge via his YouTube channel from 10am on Thursday and you can follow on RedBull.com/adventure.