On Saturday 9th May, the day that would have marked their Staveley event, Lakeland Trails held their first ever virtual event with their partners, inov-8. With their running events delayed until later in the year the idea behind the virtual event was to keep runners motivated and connected, with the goal of raising money for charity. 524 runners took up the challenge.
The runners registered online, downloaded their race number (they were given a choice of wearing the number 1, or downloading a blank race bib to design themselves), and then donated to the fundraising site (https://uk.virginmoneygiving.com/lakelandtrails). Money donated is being split equally between two very important local charities: the Lake District Calvert Trust and the Cumbria COVID-19 Response Fund. The Calvert Trust is based in Bassenthwaite and provide a residential outdoor activity centre which welcomes guests with sensory, learning and physical disabilities so that they can enjoy the benefits of outdoor activities in a safe and accessible, yet challenging environment. Cumbria Covid-19 Response Fund has been set up by Cumbria Community Foundation to help charitable groups deal with emerging issues from Coronavirus.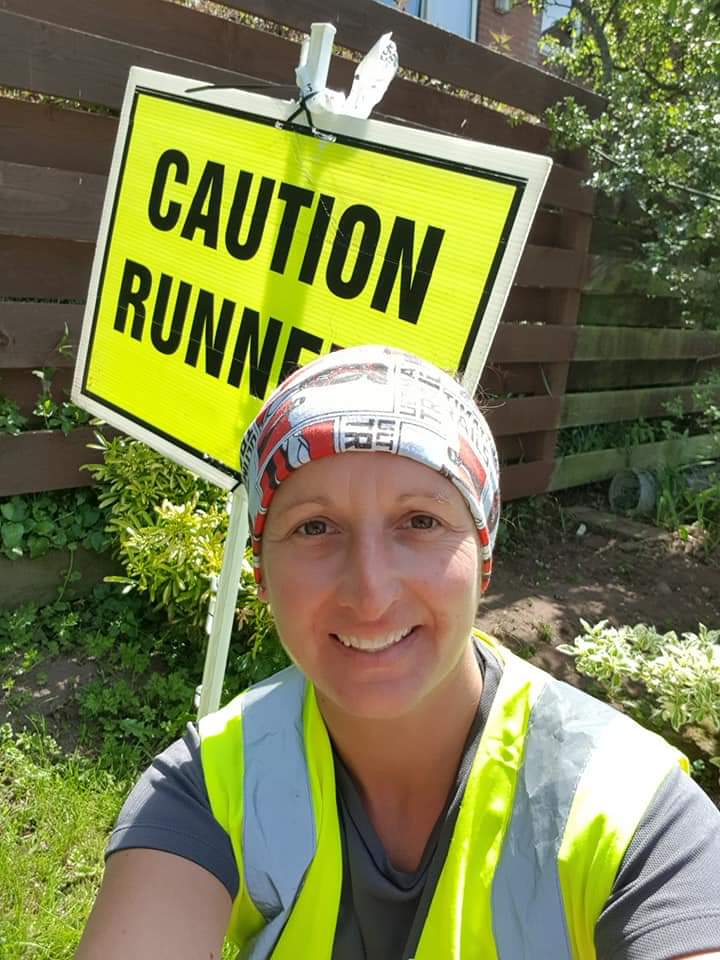 One of the beauties of it being a virtual event was that people from all over the world could take part, and runners toed their personal start lines from Singapore, New Zealand, Canada, the US, Norway, the Netherlands and France, as well as all over the UK. The courses they devised for the challenge in order to comply with social distancing included gardens, stairs, and quiet local trails that many had never explored before. It encouraged many to use inventive ways of getting their daily exercise.
The runners showed a huge amount of enthusiasm and creativity. Some highlights included: colourful washing lines full of Lakeland Trails finisher t-shirts serving as finish lines; giraffe and alien costumes; artistic route maps; whole families taking part; and the Lakeland Trails crew members donning their fluorescent jackets for (toy) car parking duties and course sweeping in a very interesting upcycled outfit.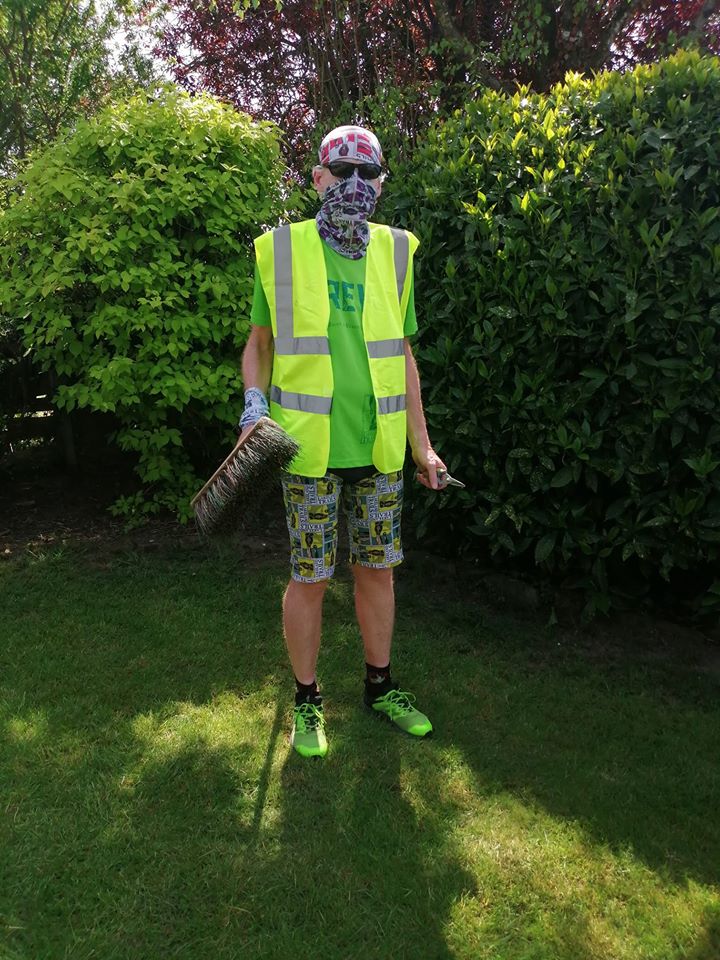 inov-8's ambassadors and staff, many of whom are Lakeland Trails regulars, showed their support and sense of fun by making videos. Team GB mountain runners Chris Holdsworth and Tom Adams had a virtual race, including a handstand competition. Jasmin Paris, Bob Graham Round record holder who hit the headlines when she won the Spine Race overall in 2019, took her baby bump for some hill reps. Nicky Spinks, Ben Mounsey and Damian Hall also joined in the fun, posting great photos and helping to inspire all those taking part.
And if you thought that doing a running event solo or with just the members of your household could be a lonely pursuit, the runners came up with lots of ways to foster togetherness. There were video calls on the way round, camera trickery to give the illusion of runners being together and, of course, an awful lot of sharing and commenting on social media.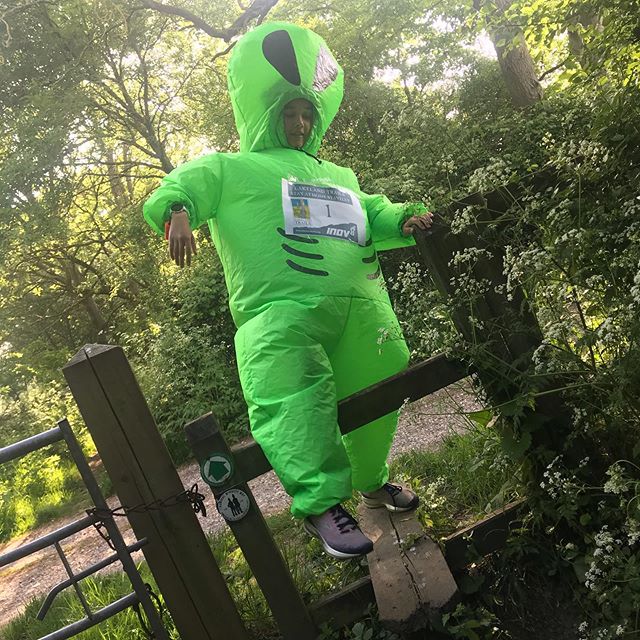 Prizes including Lakeland Trails event entries and branded headwear, inov-8 running kit and Pete Bland Sports vouchers were awarded to the runners under categories like 'most creative photo or video', 'most innovative course', 'most gripping shoe selfie' and 'best fancy dress'. [Some of the winning entries are attached]. Most importantly the virtual event has raised over £6,400 (including gift aid) for Lake District Calvert Trust and Cumbria COVID-19 Response Fund.
The Calvert Trust said: "We are incredibly grateful for the fantastic support from Lakeland Trails, inov-8, and everyone that took part in the Stay at Home Staveley virtual event. This generous donation will make a huge difference to us, enabling more people with disabilities to enjoy the life-enhancing benefits of outdoor adventure! A big THANK YOU to everyone involved for thinking of us, we couldn't continue our important work without your support.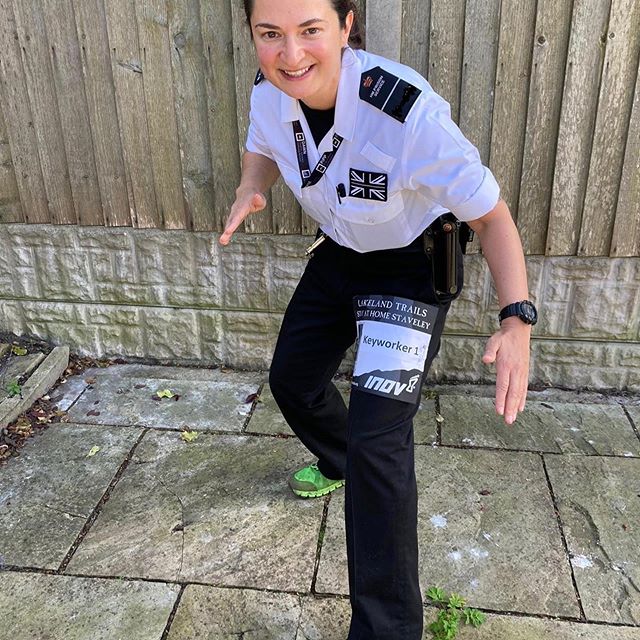 "As a small charity, support through challenge events is invaluable to us; whether it's a charity place in an LDCT event or fundraising through your own, personal challenge. We'd love to hear from you!
In June, we will be launching a Virtual 3 Peaks Step Challenge, giving our supporters the chance to conquer the UK's 3 highest peaks from the comfort of their own homes or out on daily exercise! To find out more about this or the different ways you can support Lake District Calvert Trust, please contact fundraising@calvertlakes.org.uk"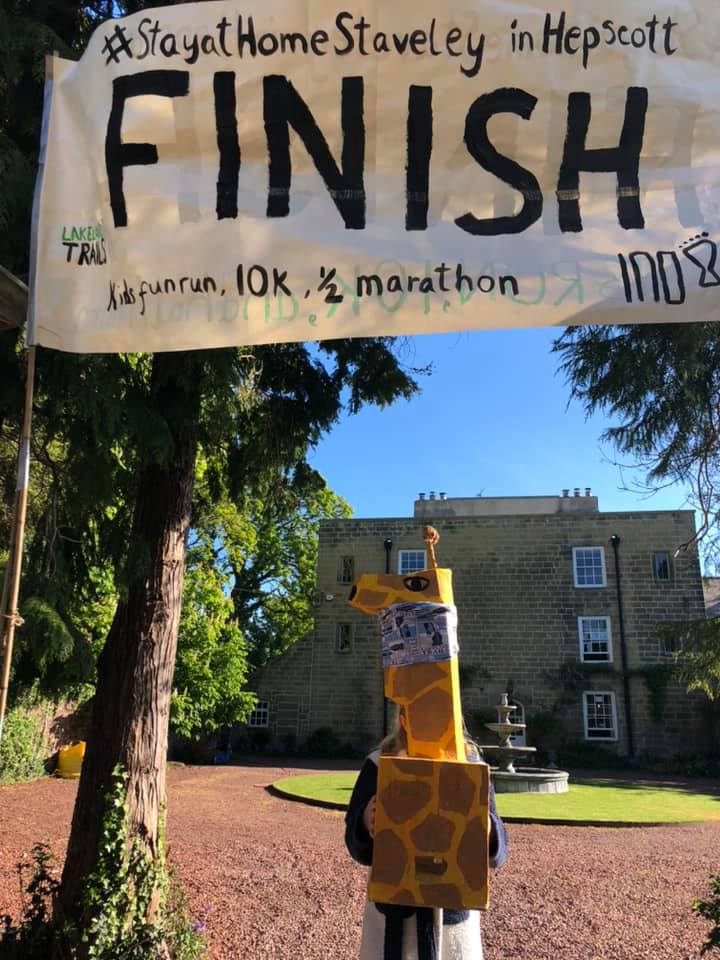 Phil Blaylock, Lakeland Trails Race Director, said: "'What a great day! It was very apparent that our regular Lakeland Trails' runners are missing running together as much as we are and I'm delighted that we've raised such an incredible amount for two great local charities in these challenging times. The trails are waiting for us and we can't wait to be running again when it's safe for us to bring the Lakeland Trails 'family' back together."
Michael Price, inov-8 COO, said: "It was fantastic to see everyone playing their part and raising money for local charities. I'm so proud of our communities, who are getting to grips with these challenging times and seeking ways to help others."
Lakeland Trails will be resuming their events once it's safe to do so. Take a look at their website (www.lakelandtrails.org) for their calendar of rescheduled – including the real life Staveley – and Autumn events. They will continue to support their regular charities such as Mountain Rescue Teams and the Lake District Foundation.