On January 1st 2019 changes in the way ITRA evaluate trail races and allocate ITRA points will come into effect. We take a look at the changes, to see how they'll affect you as a runner, especially if you're collecting points for UTMB.
Firstly, ITRA's remit is to certify and evaluate trail races. They certify them by examining GPX tracks to look at distance and elevation, and the can then issue a certificate to confirm the stats of the race. They then evaluate the race on the following criteria to decide how many ITRA endurance points it's allocated:
Distance
Elevation
Degree of autonomy
Approximate winning time expected
The distance and elevation are used to calculate 'effort points'. The distance in km and 1/100th of the ascent are added together (eg a 65km race with 3500m of ascent is 65+3500/100 (ie 35) =100. Still with me? You still need to allow for a couple of other factors. Firstly, they have a calculation to work out how semi-autonomous the race is (divide the effort points by the number of aid stations and if the number is lower than 13, a sliding scale of effort points are removed because the race is deemed to have a higher than normal degree of support). Secondly, if the race consists of laps it also has some points removed on a sliding scale, depending on the number of laps, because it's deemed to be slightly easier.
Hopefully that sheds a little bit of light on how the ITRA effort points for race are calculated. Then the number of ITRA endurance points that runners get is based on those effort points. This is the current system:
[table id=22 /]
And here's the new table, which comes into effect on 1st January 2019
[table id=26 /]
So the changes aren't huge, but it does mean that some events will be reevaluated. The aim of the changes was to create greater consistency among the evaluation of the difficulty of trail races, in the most objective possible way.  ITRA looked at hundreds of races and adjusted the groupings in order to align similar races more accurately.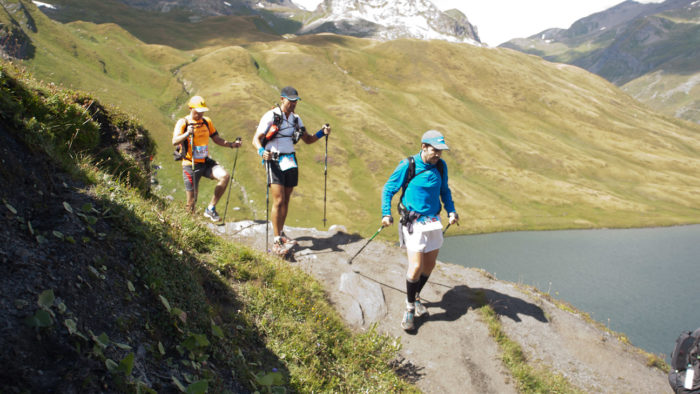 What do the changes mean if you're collecting ITRA points to run UTMB? The new points don't come into force until 1st January 2019 – they aren't being applied retrospectively – so if you're applying to run next year nothing has changed (the deadline for getting your points for the 2019 race is 31st December 2018). And UTMB hasn't changed the number of points needed (15 for UTMB, 8 for the CCC and TDS) However, if you're midway through a two year plan to collect enough points to run it in 2020 it's definitely worth double checking that the races you've planned will still give you the ITRA points you need. Essentially, it's just got slightly harder to get those points.
Remember that registration for the 2019 UTMB races is from December 18th 2018 to January 3rd. You need to complete the registration form and pre-register with a deposit during this time. Then the draw will take place on 10th January 2019. Good luck!