If you're running the London Marathon this weekend, all your training is in the bag. You can't do anything to make yourself any fitter now. However, you can still do lots of things to mess it up! Here's our guide to not blowing it!
1. Don't fall off a fast-moving treadmill at the London Marathon expo
Treadmills vs Mo Farah. The next great running rivalrypic.twitter.com/Gfpje9UJyQ

— FloTrack (@FloTrack) April 24, 2019
And if you do fall off a treadmill going at a very fast speed, don't try to get back on it again while it's moving. We thought this one went without saying, but obviously even the greats can make this error.  Also worth emphasising – don't get into a war of words with one of the greatest ever distance runners a few days before one of the biggest races in your career.
2. Don't decide to go for any 'interesting' new nutrition strategies the night before the race
As Kelly Holmes put it in her article for us, "I don't eat pasta really so it would not have been good to suddenly bring that in". If you don't normally gorge yourself on pasta, don't start on Saturday night!  Similarly, Adam Davies found that sausage rolls were his nemesis. If you've eaten vindaloo before races and been fine with it, no reason not to do that. However, now is definitely not the time to get experimental. Be boring. Boring is good the night before a marathon.
3. Don't make rash purchases at the expo to wear in the race
Those new trainers might in theory cut 4% off your time, but that might not be worthwhile if you're hobbling along with new shoe induced blisters. Similarly those bright green compression leggings might seem really cool when you're caught up in the excitement of the expo, but in the cold light of day it may not be the look for you. It's very much like when you go on holiday and find a local drink that tastes amazing, only for it to turn out to have hints of Satan's urine when you bring a bottle home. It will sit sadly in the back of your cupboard, much like those leggings in your wardrobe.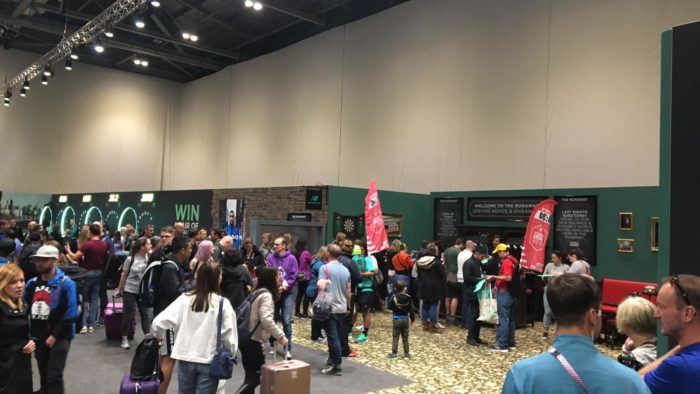 4. Be careful who you listen to at this point
There are always going to be people telling you that they ran their first marathon in 2.58 on no training after drinking 6 pints the night before, or that you need to run 150 miles per week or go vegan or have a gel every 20 minutes to have any chance of success. If that's what works for them, great! It might not be right for you though, because you're not them. On other days you can nod, smile politely and thank them for their advice. Not today. Today you walk away and listen to only trusted sources.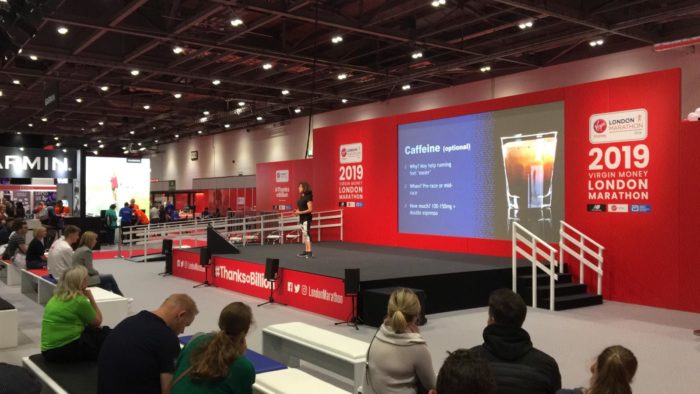 5. Here's the biggest one – don't stress!
Statistically it's incredibly unlikely that you won't finish so banish that thought from your mind. As Susie Chan said in her article for us, "Think I burnt more calories on nerves prior to the start than I did running!". Save that energy! Stressing too much can lead to the following marathon related issues: poor sleep, setting off too quickly, too many toilet stops, carrying 27 gels 'just in case', the list goes on. Most of all stressing too much can ruin your enjoyment and, after all, isn't that the reason that we all do this in the first place?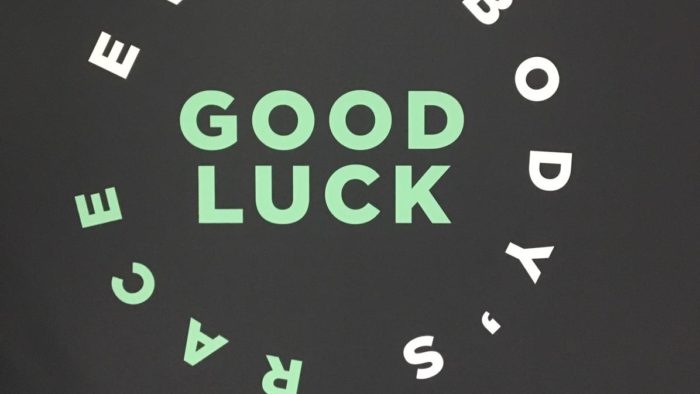 All images from the 2019 London Marathon expo taken by Mike Clyne, who'll be taking part in the race. Good luck Mike!