It's the UTMB this week and there's a lot going on, so we're bringing you a handy guide to the races. Here's a look at one of the newer races, the OCC.
What's the route?
The race starts in Orsieres in Switzerland, then heads west through Champex Lac, Trient and Vallorcine, before heading down to Argentiere via Col des Montets, then up to Flegere and then a long downhill to Chamonix.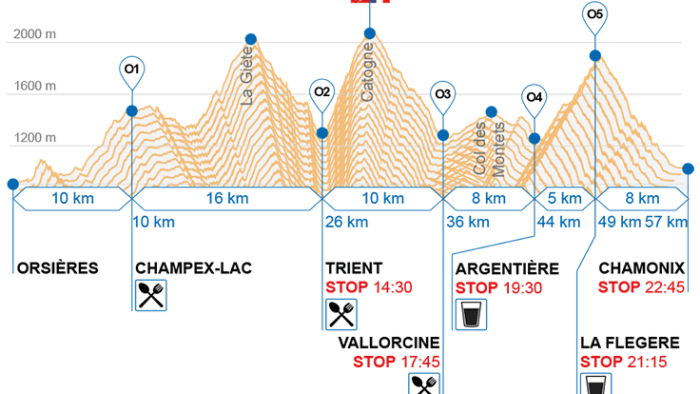 Distance: 56km
Amount of ascent: 3500m
How many runners: 1200
When does it start?: 8.15am Thursday 29th August
When are the winners expected to finish?: just over 5 hours for the men, just over 6 hours for the women
What's the cut-off?: 14.5 hours
Key summits: La Giete, Catogne and Flegere
Runners to watch: Ruth Croft, Azara Garcia de los Salmones, Sheila Aviles Castano, Holly Rush, Stian Angermunc-Vik, Nicolas Martin, Chris Mocko and Thibaut Baronian.
How many points do you need to do it?: 6 from a maximum of 2 races
Previous winners include:  Xavier Thevenard (yes, he's got the full set), Marc Lauenstein, Eli Gordon Rodriguez, Ruth Croft
Percentage of female runners in the race: 25%
Average age of runners: 40
Do say: 'it's the shorter, fast and furious UTMB race, which has attracted some big names this year'
Don't say: 'it's just the little race' – it still hurts, a lot
You can follow the OCC live here
Find out more about the race here