Montane Tor des Geants is now well into its second day and there's still a long way to go. The fact that you can even say that illustrates what a tough race this is. 205 miles, non-stop, through the Aosta Valley, with 24,000m of ascent to negotiate along the way. We wanted to find out just what it takes to complete this race, so we spoke to Natalie White, who did it in 2016.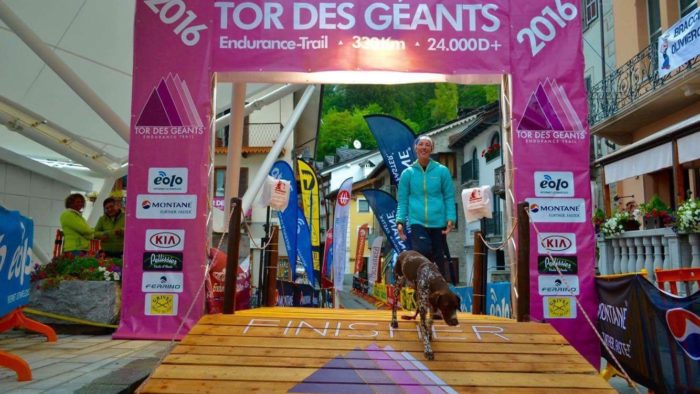 So, what sort of experience do you need to even contemplate entering a race like this? Natalie thinks that you need several different types of experience. Firstly, you obviously need some experience of running ultras, to know what long days out on your feet feel like. Secondly, you need some good experience of running in the mountains. Long days out are all well and good, but you need to know what those ascents and descents are going to feel like and what the terrain will be like. You also need to gain some important mountain experience to make sure you can be self-sufficient and safe in that sort of environment, especially when the weather take a turn for the worse. Lastly, good experience of running at night in a mountain environment would be beneficial. You will need to be comfortable with long, dark nights with only your own headtorch for company.
And what about the sort of preparation you need for a race like this? How do you train to prepare yourself for something as huge as this? Natalie points out that time on your feet is key. Long mountain days with plenty of ascent and descent are needed to prepare your legs for the challenge ahead. You also need to nail the eating and drinking, as it's going to be really important to keep energy and hydration levels up for such a long challenge. So, you need to practise eating proper food, then heading out of the door for a couple of hours of hiking up and down hills to get your body used to taking on board nutrition on the go.
Natalie says that it's hard to prepare for the lack of sleep because you just don't know how you're going to feel over the course of the race. But scheduling in 20 minute power naps throughout the race, and possibly practising this, can be a good strategy.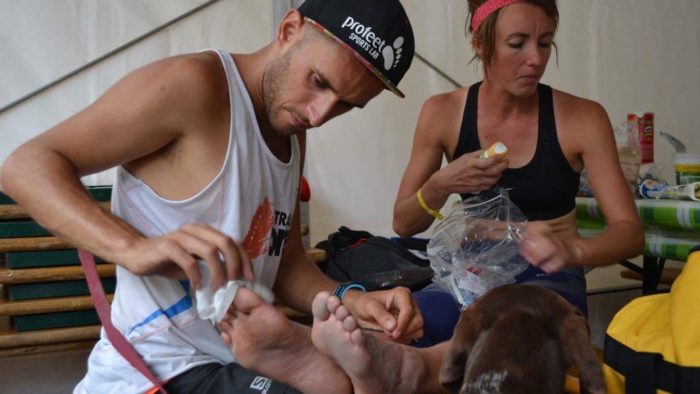 I asked Natalie what key mistakes people make in the race, leading them to DNF. Her first answer was 'setting off too fast'. It seems crazy that people do this at such a long race but unfortunately they do! Natalie says that getting the pace right at the start of the race is key. After all, you will realistically be out there for the best part of a week! She also said that you need to start eating and drinking early on, to keep energy levels up. Ensuring that you get some sleep on the first night, even just a 20 minute nap, will also reap dividends, even if you don't feel that tired early on. Another thing is not to panic if you feel a bit sick on the bigger climbs over 3000m. It's just the altitude and you should be conscious that it may well happen. Lastly, Natalie advises not trashing your legs on the first few descents. Or the rest of the race may not be that much fun.
And what did Natalie find the hardest thing about the race? She said that it was the lack of sleep for her, it's pretty tough. But she said she learned to keep pushing when things are tough, because she realised that it was all part of the race. When your quads are trashed and you feel like you just have nothing left, you always do.
Would Natalie do the Tor again?
'I made a plan after the 2016 Tor of what I'd do differently. I think my preparation was spot on, but I'd definitely execute a few things differently in the race next time.'
That sounds like a yes!
Find out more about this incredible race here.
You can follow the Tor runners live here.
Header image Montane/Alexis Courthoud