Adventure racing is getting more and more popular with active people who are looking for their next fitness challenge and are looking beyond the traditional marathon or triathlon. A multi-disciplinary event which encompasses trail running, cycling and kayaking through stunning rural locations, it's easy to see why people love this sport.
Quest Adventure Series is driving the adventure race format in the UK and Ireland, with its events attracting over 8,000 participants in 2018. Quest Wales was its first event staged in the UK and 2019 will be its third year as participants flock to the stunning Snowdonia National Park in North Wales, with the event taking place on Saturday 8 June 2019.
Here's why Quest thinks that 2019 will be the year of the adventure!
ANYONE CAN DO IT!
If you can run a 10k, you can do this! Participants have the choice of 25km, 42km or 53km routes but if you're relatively fit and can run for 40mins or so, the 25km distance is more than achievable (presuming you can ride a bike of course!)
IT'S SOMETHING DIFFERENT
Variety is the spice of life and adventure racing provides fitness enthusiasts with the opportunity to tackle a new challenge. Kayaking adds a fun element to complete the race and is a sport which has considerably risen in popularity with Great Britain securing kayak gold medals in the previous two Olympics. Most Quest participants report that kayaking is the most fun element of the race and with it being a relatively short experience, it's a matter of jumping aboard and seeing what you can do. Kayak hire is included as part of the entry fee.
YOU MAKE FRIENDS FOR LIFE
With adventure racing there's a great sense of camaraderie, many who take part stick around to share stories and experiences of the day on the hill and to catch up with those who they met out there. After each event, Quest hosts a finish line party for all competitors who can enjoy drinks, music, massages and hot tubs after they've crossed the line and collected their customised medal and t-shirt.
IT'S GOOD FOR YOUR MENTAL HEALTH
Experienced Quest racer Moire O'Sullivan is a shining example of this. Before her first child, she embraced a very active lifestyle but as her pregnancy advanced and her fitness levels dropped, she needed something to aim for to fight off the post-natal blues. After seeing photos of a friend participating in an adventure race on Facebook, Moire signed up for her first Quest Event in 2014 and has since become hooked and fits training for adventure racing around looking after her two children.
"Getting some exercise in daily, whether it is biking or running, gives me time out to be just me and helps me be a better mum once I get back home," said Moire. "My kids see me being active, which means that it is totally natural for them to be active as well."

"There are far more unknowns in adventure racing, which makes the challenge greater, even more exciting and ultimately rewarding. The Quest team goes out of their way to make your race as enjoyable as possible. They provide training guides and training days so that newbies are well prepared for the event."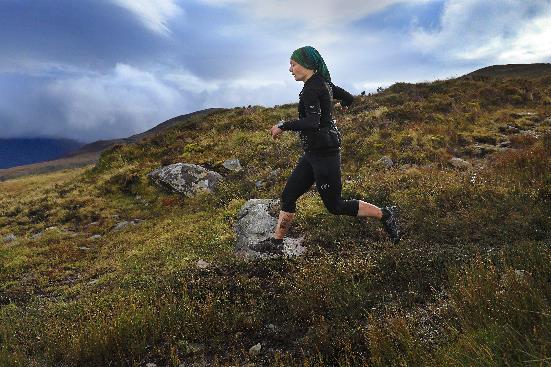 YOU CAN DO IT WITH FRIENDS
While Quest does have its elite racers, many competitors are there for the experience and the sense of accomplishment of completing the event. This means that often people tackle the course in small groups, much like Adam Smith who took part in the event in 2017 with childhood friends Andrew and Michael.
With the friends living across the world; Adam in Hong Kong, Michael in Berlin and Andrew in the UK, the trio saw participating in Quest Wales as the perfect opportunity to catch-up and reunite.
"The organisation was great; the trail was easy to follow, and I really enjoyed the training and race camaraderie with my friends," said Adam. "We decided to take the pressure of racing each other away and stuck together through the event which meant we all crossed the finishing line together which was a perfect way to end the journey."
IT'S THE PERFECT OPPORTUNITY TO VISIT SNOWDONIA
It's estimated that nearly four million people [1] visit Snowdonia National Park each year and Quest Wales provides the opportunity to not only do some sightseeing but tackle a fun fitness challenge! All distances take in the stunning scenery and start and finish in the idyllic village of Betws-y-Coed.
Find out more about the Quest Adventure Series and adventure racing HERE.
[1] http://www.snowdonia.gov.wales/looking-after/state-of-the-park/tourism/visitor-numbers?