Are you always looking for that next running challenge? It's an addictive business. It starts with a parkrun, it escalates to a half marathon, and the next thing you know you've signed up to an ultra and started talking to total strangers about chaffing in personal areas. Perhaps you reach a point where one day races just aren't enough any more. Or maybe you quite like the idea of cramming some sleep in when you're running really long races. Either way, multiday races can be a lot of fun. Honestly.
While the idea of running for several days might seem scary, there are many races which offer a 'gentle' introduction into this world, if that's possible. For example, XNRG offer several 2 – 3 day races which average at around 30 miles per day and have generous cut-offs. While the idea of running 90 miles over 3 days might not seem doable to you, you'd be surprised at the restorative power of a bit of rest. If you can run a marathon, you can probably do that 3 days in a row if you take it easy, eat, rest and recover.
One of the great things about multiday races is that they instill a sense of camaraderie it's hard to find at all but the most extreme races. Your tent mates will hopefully become friends to enjoy future running adventures with. Once you've compared blisters and inspected each other for ticks you'll share a weird closeness. It's also likely that multiday races will take you to amazing places, and you'll experience lots of it, all on foot.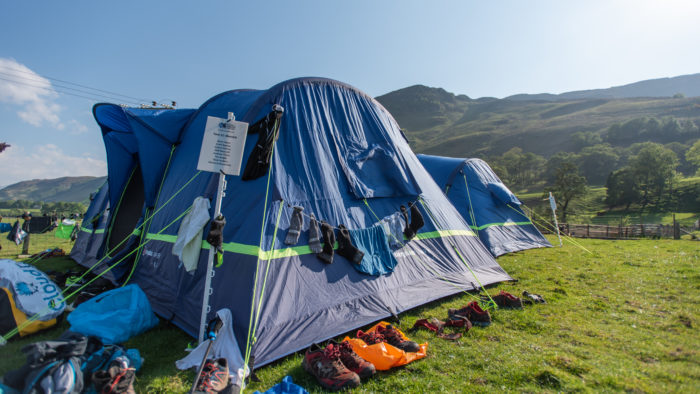 Here are a few ideas for multiday races:
UK
XNRG: as mentioned above, these races can offer an ideal introduction to multiday racing, or they can be a 3 day sufferfest if you're a more experienced, competitive sort.  Choose from the 2 day, 66 mile Pilgrim Challenge on the North Downs Way, the 3 day, 97 mile Devil's Challenge on the South Downs Way or the 3 day, 84 mile Druid's Challenge on the Ridgeway. Sleep in school halls and be fed! Luxury! Read why Cat Simpson thinks they're ideal for ultra/multiday newbies.
Silva Great Lakeland 3 Day: this is a mountain marathon with a difference. Don't fancy having to carry all your own camping kit and sleep on a small piece of bubble wrap to save weight? Don't worry because this mountain marathon transports your kit for you! And with 3 different courses each day and an emphasis on long mountain journeys, rather than complex nav, there's really something for every runner at this race. If you're fit enough to do long days in the mountains and have some navigation skills then this could be a fantastic multiday to do. You can even swap between the courses each day, just in case you're feeling worse/better than you thought! 3 great days out in the Lake District – what's not to like? Find out more and enter the May 2019 event HERE.
OMM Lite: if the OMM fills you with fear then why not try an OMM Lite? These 2 day events start, do the overnight camp and finish in the same place, so no need to carry camping kit. They're also on more forgiving terrain than the OMM proper, so you can practice your navigation skills without getting too lost! Find out more and enter HERE.
Cape Wrath Ultra: if you're looking for a multiday which takes you on a journey through true Scottish wilderness, this is it! An 8 day and 400km adventure from Fort William up to the Cape Wrath lighthouse at the most northerly tip of Scotland. The camp and your kit move every day, you're fed pre and post run, and you will encounter jaw-dropping scenery and a lot of bogs and river crossings along the way. The next Cape Wrath Ultra takes place in 2020 and entries will open in May 2019.  Here's what we loved about this race.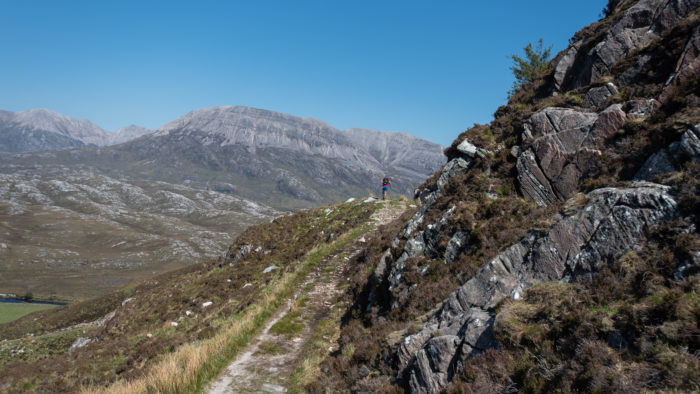 Dragon's Back: if you want a multiday which is going to push you to your absolute limits then this could be the one. A 5 day, 315km race with 15,500m of elevation to contend with across the gnarliest terrain that Wales has to offer. Previous mountain and multiday experience is advised because of the extreme nature of this race, but the good news is that much like Cape Wrath the camp moves every night so your kit is transported and you're fed! The 2019 race is sold out but if you're thinking about 2021 find all the information HERE.
Europe
Transalpine Run: if 'tough but luxurious' is your thing then the Transalpine Run could be for you. 8 days, 272km and 16,000m of Alpine ascent. You do it in a team of 2 and together you'll start in Germany and cross the Alps, taking in Austria, Switzerland and finishing in Italy. If you're a fan of mountains it's hard to imagine a more spectacular route. And, you get to stay in hotels! Imagine the luxury of sleeping in a bed every night and having a shower! Find out more HERE.
One&1 Run to Camp: this is a brand new race for April 2019, which is ideal for runners who are new to multiday running as it's only 2 days and you have to run it in a pair. But it's still 85km with 4,700m so it won't be easy! It takes place in the South of France, near Nice, in the prealps on the French Riviera. The overnight camp looks spectacular and it boasts showers and even beer! If you're looking for a beautiful adventure in 2019, this new race is well worth a look. Entries are open now HERE.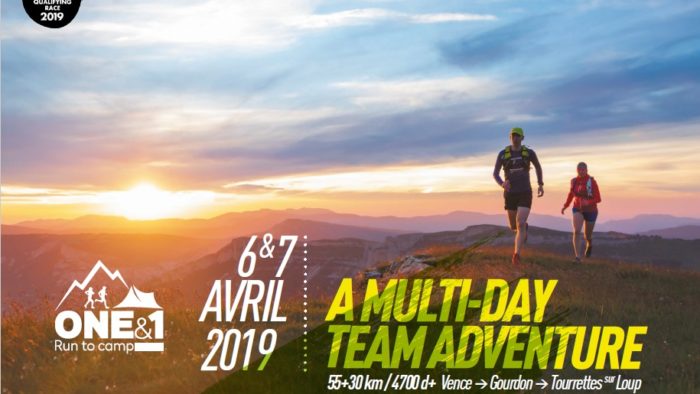 Fire and Ice Ultra: this race is tough and it can be made even more tough by the unpredictable weather! Taking place in the stunning landscape of Iceland, the 6 stages will take you over 250km of volcanic landscape, river crossings and the odd glacier. You will need to carry all your own kit, adding to the challenge. But what a way to see an incredible country. Information HERE.
Tor Des Geants: a monster among multidays. Although this race isn't strictly a multiday, it's just non-stop and you can stop, eat and sleep at lifebases along the way. At 205 miles with 24,000m of ascent competitors will be out for several days and nights and need to know how to look after themselves in the mountains in volatile weather conditions when they're extremely fatigued. This isn't one to be entered lightly, but finishing it could be the greatest achievement of your life (besides marriage and children, or so you'll have to say). Pre-registration opens on the 1st February 2019.  Read about what it takes to complete this race.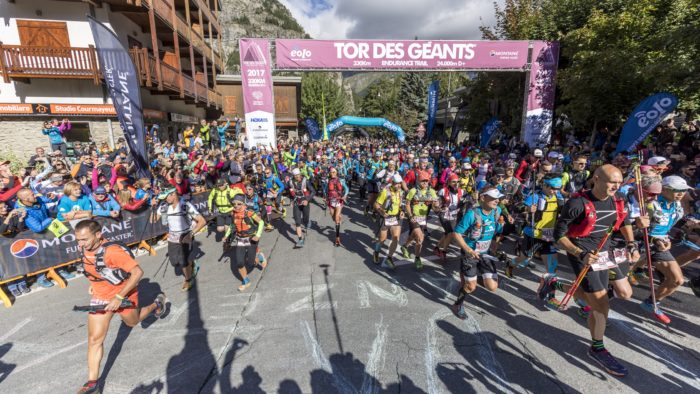 Further afield
Grand to Grand Ultra: a 6 stage and 170 mile multiday in the wilds of America. Starting at the Grand Canyon and running to the summit of the Grand Staircase, this race has become a must-do multiday over the years. Info HERE.
4 Deserts Races: if you enjoy the sand between your toes … during an ultra? Do you like blisters? But if you enjoy epic locations and wide open spaces then the 4 Deserts races of Atacama Crossing, Gobi March, Namib Race and the Last Desert (Antarctica) could provide you with an incredible adventure. Info HERE.
Manaslu Trail Race: this race offers the chance of a lifetime to see Nepal, do a partial circumnavigation of Manaslu and 'run' at over 5000m. During the 7 stages of the race you'll cover 130k of running and at such high altitude it will feel very hard! An opportunity to visit remote communities and take in mind-blowing Himalayan landscapes. Find out more HERE.