2018 was full of incredible running stories, from world records to team performances to ordinary people doing extraordinary things. We couldn't possibly do justice to all the great achievements of runners in 2018, but we wanted to highlight a few of our favourite runs of the year.
Dan Lawson's JOGLE attempt
In August Dan Lawson attempted to take on one of the hardest endurance records in existence – John O'Groats to Land's End on foot, which has stood since 2002 (if you believe it's legit). Now Dan is not one of these naive fools who proclaim they're going for a world record without any talent to substantiate their claims. Dan won the European 24 hours championships in 2016 with a total distance of 261km, he's been second at Spartathlon and third at Badwater. If anybody had the experience, proven results and pedigree to do this, it was Dan.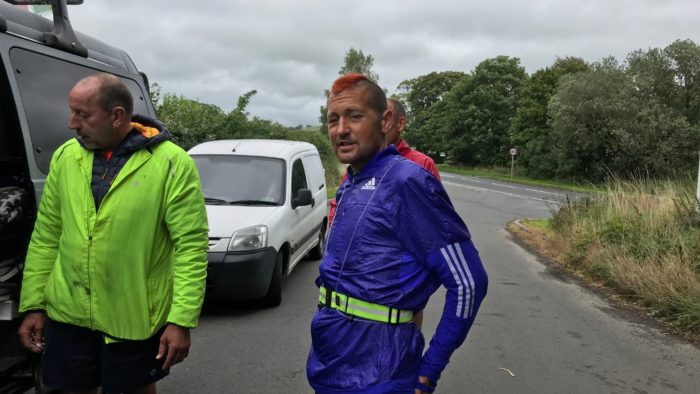 Dan started incredibly well, averaging around 90 miles per day for 7 days to stay right on target for the record. Unfortunately, it started to take its toll on Dan and he was in terrible pain in his legs, leaving him unable to rest properly and he suffered some pretty horrible swelling. On day 8 it became clear that the record was now out of reach because he was having to take long breaks, but he still tried to finish. It wasn't to be, however for us it provided one of the running moments of the year. For the whole time Dan was running people came out to join him, either on foot or on bikes, or to stand at the side of the road and offer support. And Dan, despite being in pain and tired, could not have been more grateful or more cheerful. The running community came together to help a genuinely modest and talented runner.
Dan also ran in Rerun clothing and plans to do this for all his running now.  Rerun is a community project aimed at extending the life of running kit, to try to reduce its environmental impact. You can donate your unwanted kit and it will be resold or upcycled, with profits going to projects in the running community.
Camille Herron's 24 hour world record
Having broken the 100 mile world record in 2017, it wasn't a huge surprise to see Camille Herron winning a 24 hour race, or even setting a new world record (of 162.9 miles), but it was thrilling to watch it play out. And the emphatic way in which she won the race outright showed how women are making such bounds in performance and bringing it to the men. What will she achieve in 2019? It's going to be really exciting to watch. Read the full story about this record over on Fastrunning.
Geoff Oliver's run at Tooting Bec
Geoff Oliver might not be a name you've heard of in the world of athletics but it should be. Back in September he ran the Tooting Bec 24 hour race and recorded no less than eight world age group records. And Geoff's age? 85. He set new marks at every distance from 30 miles up to 100km and he put many of those youngsters to shame. Age ain't nothing but a number for Geoff Oliver and he inspired runners of all ages.
Cat Simpson at Spartathlon
Spartathlon is a monster of a race at 153 miles. To make it harder it's usually run in heat (it's in Greece) and there's a mountain to ascend at around the hundred mile mark, just when your legs might be complaining a bit. But add to that the fact that it also has pretty tough cut-offs, so you need to keep up a fairly serious pace for a day and a bit, and you have a pretty hard race. But let's just throw in a medicane (a kind of tropical storm) to make it harder. Cat dealt with all of this admirably and finished in fifth placed woman and second fastest British woman at Spartathlon ever. She told us about her experiences.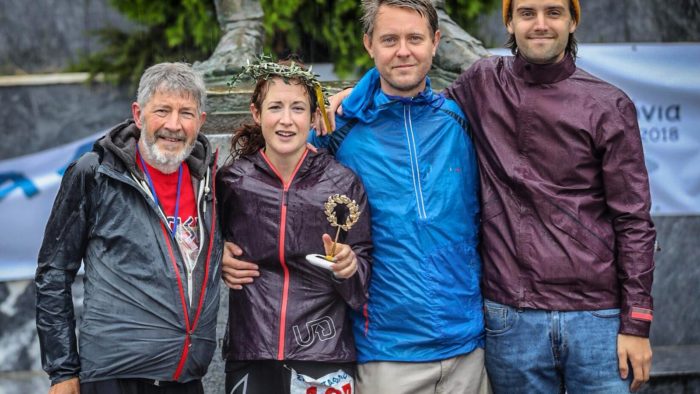 Ben Dave runs round Yorkshire
Back in August we went out to meet Ben Dave on his run round Yorkshire. Turns out it's quite hard to work out good routes around the border of a county and there's also the small matter of 41,000 feet of ascent to contend with along the way. And it's further than you might think because the UK's largest county measures approximately 470 miles all the way around it (assuming you don't go too far off-route). We accompanied Ben on a few miles to find out more about his adventure, which he was doing to raise funds for CALM (Campaign Against Living Miserably). He was a lovely chap and we loved the simplicity of his idea and his enthusiasm and positivity. He ended up raising over £25,000 for CALM.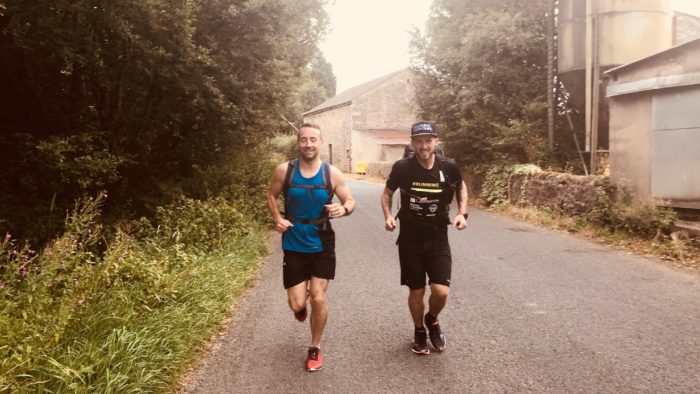 The GB Trail Team
The Trail World Championships at Penyagolosa in Spain definitely provided one of the most exciting races of the year for us. We followed the race on the ground and cheered on the GB men and women along the way. I can't lie to you, excitement levels were very high when we witnessed how well team GB performed, particularly as they were taking it to the Spanish on their own home turf! Tom Evans claimed the bronze after an epic tussle with Christofer Clemente in the final stages, with Jon Albon not far behind. Ryan Smith took 16th place and we claimed team silver! The women's race was equally exciting with Holly Page coming in 9th, with Beth Pascall close behind in 11th. It was truly brilliant to see such great British performances and it proved to be our best team performance in the event ever!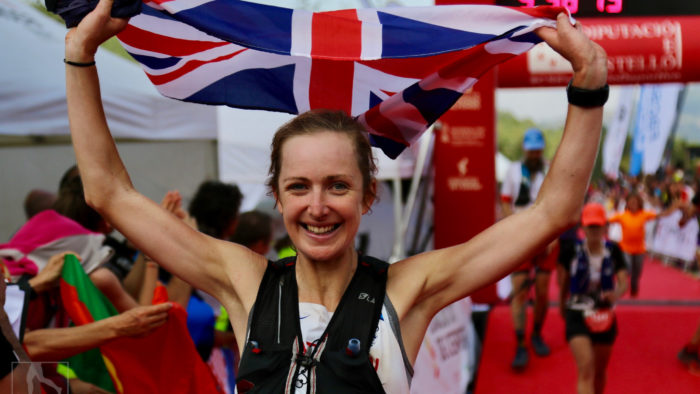 Brits on UTMB podiums
The UTMB is always one of our highlights of the year and this year was a great year for the Brits as we saw Tom Evans winning the CCC, and we saw Beth Pascall take 4th and Damian Hall 5th in the UTMB.  We also saw Anna-Marie Watson win the women's race (and come 9th overall) in the new Oman by UTMB race.
Kilian's BG
We couldn't leave out Kilian Jornet's Bob Graham Round. On a glorious day in July the biggest spectator sport seemed to be following snippets of social media about a Spanish runner taking on a low key fell running challenge. Everybody from the running community came together, from Billy Bland, the previous record holder, to small children in the street, willing this runner on to beat a record which had stood for 36 years. People drove for hours to witness this historic run. The spectacle of thousands of people lining the streets to see him finish is one which will stay with us for a very long time. Will the new record ever be broken?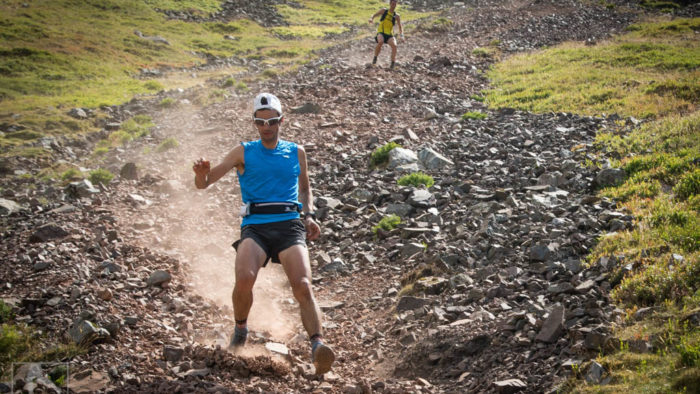 Header image copyright Debbie Martin-Consani