There's no doubt that ultra running is growing in popularity. According to statistics taken from the Ultra Running Community Facebook group the average ultra runner is doing approximately three 50 milers per week (though many of these athletes are actually 'smashing them out' rather than running them). Most impressively many are completing these feats of endurance while completely injured or ill.
But now that everybody is doing ultras all the time, are they still as impressive? Are they becoming child's play? And are we just using them to indulge our inner child? Are the descriptions of them as 'brutal' or 'savage' in fact misleading? We've been uncovering evidence that ultras are actually just for big kids.
The first thing we noted was that aid stations are now essentially children's parties. We found mini sausage rolls, cake and biscuits at all of the ultras we ran or visited. We also uncovered evidence of music and even fancy dress on some of the aid station volunteers. We have little doubt that you could have substituted the runners for five-year-olds in this scenario, with a similar amount of having tantrums because 'the coke is too fizzy' or 'there are no jammie dodgers left'.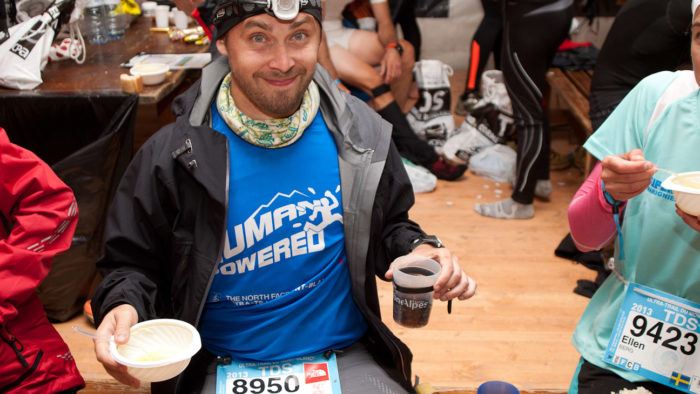 Secondly, we've observed quite a lot of crying, particularly on the finish line of ultras. At the UTMB in particular there is a steady stream of crying runners. Some are happy tears, others may be because they ran out of phone battery and they can't 'gram from the finish, thus obviously making the whole race not worthwhile.
Another aspect of ultra running that has a lot of similarities with children's parties is the prevalence of vomiting and pooping, sometimes both at the same time. This is particularly seen in 24 hour running, as illustrated perfectly by Camille Herron at the recent World 24 Hour Championships. The next logical step to eliminate (no pun intended) unwanted toilet stops in order to maximise mileage has to be the 'ultra nappy'.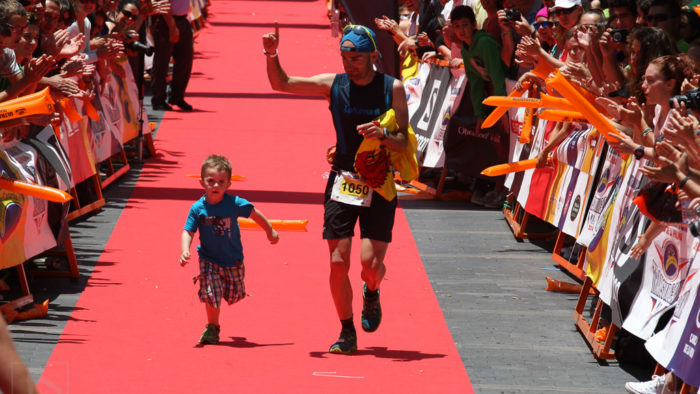 The final piece of evidence that ultras are becoming child's play is just the sheer number of children crossing finish lines. For every three grown-ups there's one child, stealing their thunder by taking them down in a sprint finish. These children make all ultra runners look bad. Many a finisher's photo is ruined by the presence of a five year old, which makes your non-running Facebook friends think 'well, they go on and on about how brutal ultra running is, but if five-year-olds beat them it can't be that hard'.
So we have conclusive proof that ultra running is really a sport for big kids. There are tantrums, there is soiling of shorts, there is cake and pop. There's also the running downhill with wild abandon and the wind in your hair, jumping in puddles, getting muddy, sliding down steep bits on your bum and making new friends while you're doing it. Running should be fun shouldn't it? Let's just not call it brutal.