Are you looking for a race to enter but finding they're all sold out? Maybe you haven't got anything in the race diary for a while and you're in an impulsive mood. Perhaps you've got some UTMB FOMO. If so, here are a few ideas for some events you can still get last minute entries for in the next few weeks.
The New Forest Rattler – 24th and 25th August
This really is last minute because the race is event is this weekend so you'd best be quick! We like the sound of this one because there's so much flexibility. There's a swim, a bike ride and a run and you can do one, two or all three!
The event takes place in the beautiful New Forest, starting in Ringwood and the cycling and running routes take in the beautiful area. The swim takes place in Ellingham Water Ski Lake. It's a sportive event, so not a race as such. You can challenge yourself to run, swim or bike as far or for as long as you like, at your own pace. That makes it a perfect event to incorporate into your training. You get the company of others, the beautiful backdrop, but in a laid back sportive event.
The running event has a 6 hour time limit and there's a rolling start. So you can start when you want (within a window of 2 hours) and run as far as you want – a marathon, a half or a 10k – depending on what you're training for.
There's also camping at the event, so you and your family or friends can make a weekend of it! If you like to be fit and active it's hard to imagine a better weekend than a chilled out couple of days of events and camping in good company.
Find more information and enter at https://thenewforestrattler.co.uk/
THE LAP – 7th September
This brand new ultra in the Lake District ticks lots of boxes. It's a 45 mile lap of Windermere, taking in some beautiful lower level trails and fells, which should hopefully offer some incredible views. The entry is capped at 300 people so you won't have crowds to deal with and there's a hot meal waiting for you at the finish. It won't be easy – 45 miles with 2,500m of ascent will test anybody – but the cut-offs are really generous and it will be well-marked, making it a perfect race if you're a novice ultra runner. And the lower level route should make it a fast one for experienced runners looking for a quick ultra. And what could be more pleasing (especially on Strava) than running all the way round England's largest natural lake?
Obviously entering an ultra at the last minute isn't recommended unless you've already trained enough! But if you're looking to put that training to good use then we think THE LAP looks fantastic!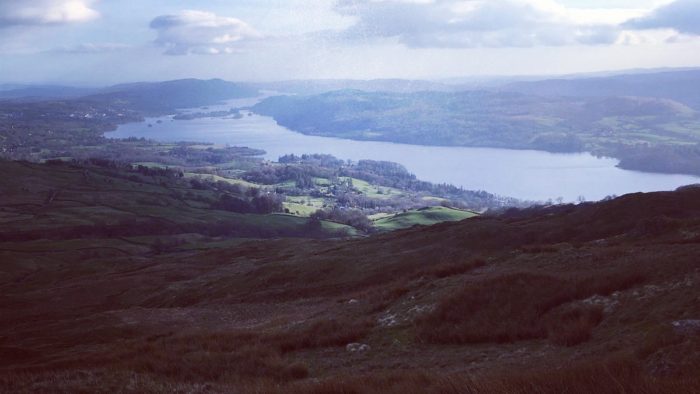 Entries and info available at https://www.thelap.co.uk/
Bacchus Marathon and Half – 8th September
If you like your races to come with wine on the aid stations (who doesn't?) then this is the one! Half marathon runners will get to taste 6 different wines along the route, and the marathon runners will be able to try 10. The emphasis is very much on fun and fancy dress is very much encouraged. The route is very picturesque, taking in some of the Pilgrims Way and North Downs Way and there's even a post-race hog roast. This year they're introducing a 10k, if you feel that wine to running ratio is more acceptable. A few places remain so get in there now and don't leave it to the last minute!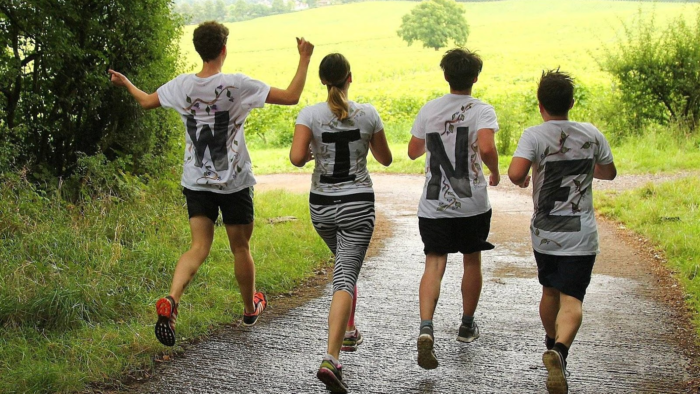 Find out more and enter at https://www.209events.com/uk-running-events/surrey_bacchus_marathon_and_half_marathon
(See our top 5 UK races which offer a tipple on the aid stations)
Purbeck Running Festival – 14th and 15th September
This area of South Dorset has so many amazing landmarks that the views are bound to take your mind off the actual running. Lulworth Cove, Durdle Door and Corfe Castle are all within easy reach of Swanage, where the festival is based, making it a perfect one to make a family weekend of. There's the established marathon and 16 mile race and there are 3 new races for this year – an ultra, 6 miler and 3 miler, so there's definitely something for every runner. The atmosphere of the festival is fantastic and a great weekend is guaranteed.
Find out more and enter at https://thepurbeckrunningfestival.co.uk/
Loch Ness Marathon and 10k – 6th October
The Loch Ness Marathon might be sold out (though charity places are still available) but there are still places in the 10k and 5k if you want to experience a really special weekend of running in an iconic location. There's loads to do and see in the area and it's definitely one of the most memorable race experiences I've ever had.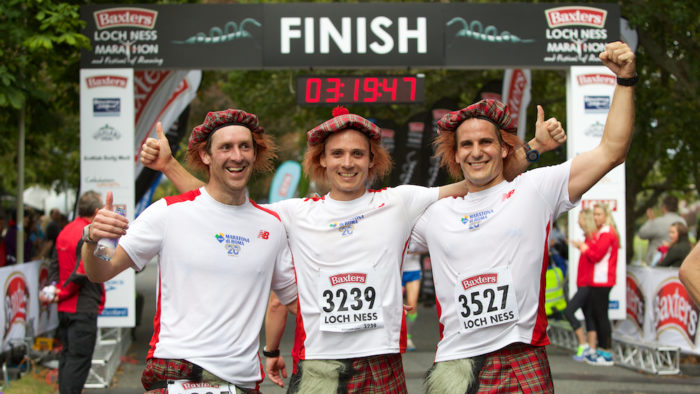 If you're going to enter the 10k here are also some really great 10k training tips from Loch Ness ambassador and top UK coach, Tom Craggs.
Find out more and enter the race at https://www.lochnessmarathon.com/
Header image copyright Loch Ness Marathon/Paul Campbell