It's that time of year again when we make plans for our Summer holiday. We start making a list of things to pack, getting the tent out to check we've still got all the poles and researching things to do near where we're staying. And what if by some massive coincidence there just happens to be a really nice race on, on the weekend we're there on holiday? I mean, it would be rude not to do it really.
If you want to engineer your own massive running-related coincidence while on holiday, here are some top summer races we can recommend.
Wild Wiltshire trails
Are you off to Wiltshire for your holidays? If you're there on August 11th the Salisbury 5-4-3-2-1 races are an absolute gem for laid-back holiday running. With a choice of distances from 5k to 50k the routes are pleasantly undulating and take in country estates, sites of historical interest and even a nice cathedral. It's a fun day out for all the family in a place with lots to see and do. Find out more HERE.
Better get train-ing
If mid-Wales is your holiday destination, you could use the opportunity to do the classic Race the Train race on 17th August. Runners get to race a train over this 14 mile course, and if that sounds like a bit of an unfair contest it's not as one-sided as it sounds because it's a steam train, and it does make several stops en route. Your supporters can even board the train and watch you suffer. Find out more and enter HERE.
Island hopping
If you're lucky enough to be planning a trip to the Orkney Islands at the end of August, the Rousay Lap Half Marathon on the 31st looks like an amazing race. There's no entry fee (though donations will go to the RNLI) and any race where you have to get a ferry to the start, then run round an entire island seems like a pretty cool thing to do. Find out more HERE.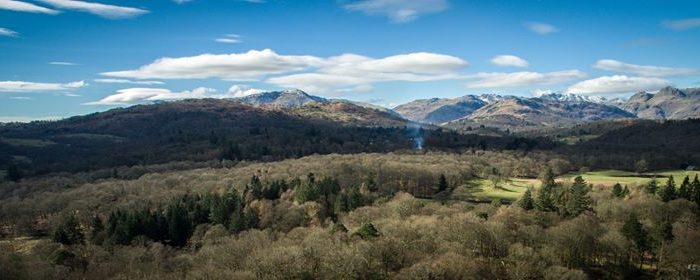 Round the lake
If the Lake District is your destination then you can pretty much take your pick of events every weekend. But there's a new event this year on 7th September which looks like it's going to be a great addition to the calendar. It's called THE LAP because it's a lap of Lake Windermere, and it's run on trails and lower fells all round the lake. The route (which is 45 miles) looks stunning and the organisers are making it a fun, laid-back event with generous cut-offs (so it's good for first-time ultra runners), a hot meal afterwards and you can even stay at the newly refurbished Lakeside YMCA, where the race is based. And obviously there are more activities than you can shake a stick at for your holiday companion(s) in the Lakes, from paddle boarding to tea shops. Find out more and enter HERE.
It's just Purbeck-t
Headed for Dorset once the school holidays are over? On September 14th and 15th it's the Purbeck Running Festival and you will not find a more fun, welcoming and friendly event. In addition to the 16 mile event and the marathon, which have been going for a while, there's now an ultra, 10k and 5k. So there's something for everybody and, if the rest of your holiday party aren't runners, they can have an ice cream and/or a beer on the seafront and wait for you.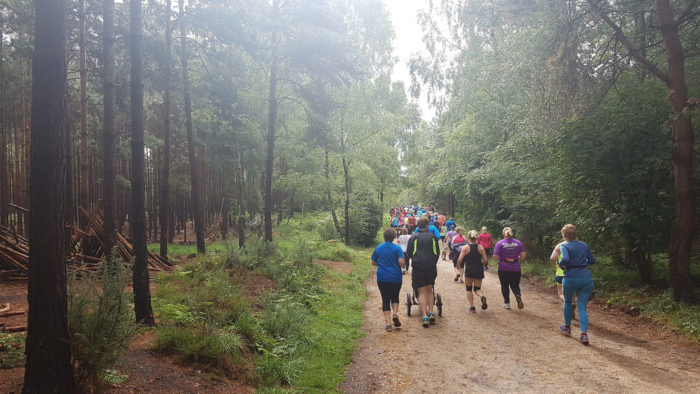 And of course, even if you can't find a lovely race at your holiday destination, parkrun will be an excellent backup. A bit of parkrun tourism makes every holiday even better. And you'll probably be back at the cottage/hotel/campsite by the time your holiday companions are just getting up.
Header image from THE LAP route, copyright Sportsunday Event Photography