ThisGirlCan's advertising campaign has highlighted the importance of exercise to women during lockdown. The reality is that the COVID-19 pandemic threatens to take the UK back to a 1950's style of living. Less than 25% of women are active enough for health benefits (Sport England) and 72% of mothers described themselves as the "default" parent for all or most of lockdown (Sussex University).
Free App
Her Spirit is offering crucial support to help women take the first steps to start living a healthier lifestyle. More than just an app, Her Spirit is a global community that encourages hollistic wellbeing. The free to download app supported by Sport England Lottery Funding –
Your Best Year Yet
As a solution to these worrying statistics, Her Spirit has launched 'Your Best Year Yet'. A movement that calls on women to put their health at the forefront and provides them with solutions to do so. 'Your Best Year Yet' aims to encourage women to make small but manageable steps that will lead to a fitter, stronger and healthier life for them and their family. Driven by Her Spirit's global community, women who make the 12-month pledge to themselves will also be supported by professional and personalised; coaching, advice and programs. Her Spirit's ensures that every woman has a constant source of motivation and comradeship to take on any challenge.
Co-founder Holly Woodford said, "We created Her Spirit to challenge the failing diet and fitness industry that has left women discouraged by unrealistic or unsustainable programs. Her Spirit has an important role to play as we navigate Covid. It is empowering women to put their health first by offering professional personalised coaching, sensible training plans and expert advice within a supportive community."
"Your Best Year Yet" has been designed to help women take action, by harnessing the collective power of real women to help each other take small steps towards discovering what makes them happy and healthy, especially in such uncertain times.'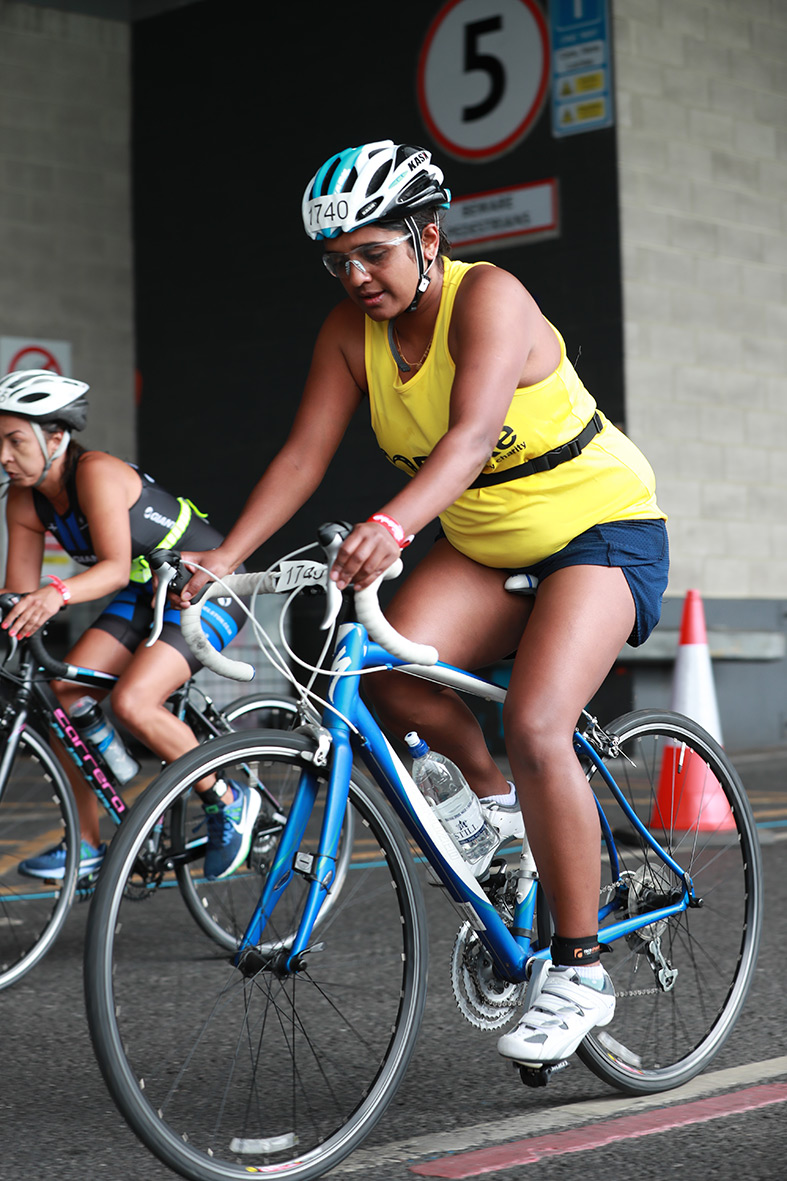 Try an activity you enjoy
Physical Activity Expert Greg Whyte OBE, who sits on the Her Spirit Advisory Board said; "What sets Her Spirit apart is its global community and end to end solution for every woman, that constantly supports the user through to their end goal. The most effective way of reaching a physical or mental goal is to do something you enjoy rather than what you think or someone thinks you should be doing. Her Spirit caters to every member in a completely unique way so that their program, advice and plan is something that is challenging but fun from start to finish. Now more than ever is the time to support every woman and put them at the heart of recovery of COVID-19"
Women in Sport
The charity, Women in Sport, recently researched how women's participation had been affected by lockdown, with the results showing women being disproportionately impacted by the lockdown, due to juggling home life and schooling. Also highlighting women over 70 suffering the greatest with isolation.
Stephanie Hilborne who is Chief Executive of Women in Sport and on the Advisory Board of Her Spirit said; "Women in Sport believe no-one should be excluded from the joy of sport and activity. For far too long women have carried a disproportionate burden of responsibility at home and have rarely felt able to prioritise time for themselves. We think Her Spirit is an inspiring way for women to break the mould and find their way to the exhilaration of exercise."
61% want to be more active
The Women in Sport also highlighted that as lockdown lifts women want to become more active. 61% surveyed in the research saying that want to put more time and effort into staying active. For those women who found Her Spirit during the UK's lockdown period, it had a positive impact.
"I didn't see anyone during the lockdown. Being part of Her Spirit meant that I never felt alone," said Her Spirit member, Vicky.
"I walked every day for 14 weeks and on the final day of my challenge, I walked the full distance of the London Marathon and throughout those long 8 hours and 48 minutes. I received constant support and encouragement from the Her Spirit team and community. I would have given up at mile 21 had it not been for them."
"Her Spirit inspires me daily when I see the posts from all of the other incredible women in the community. Knowing that we really are all in this together, means that even if I am hundreds of miles away, I still feel connected."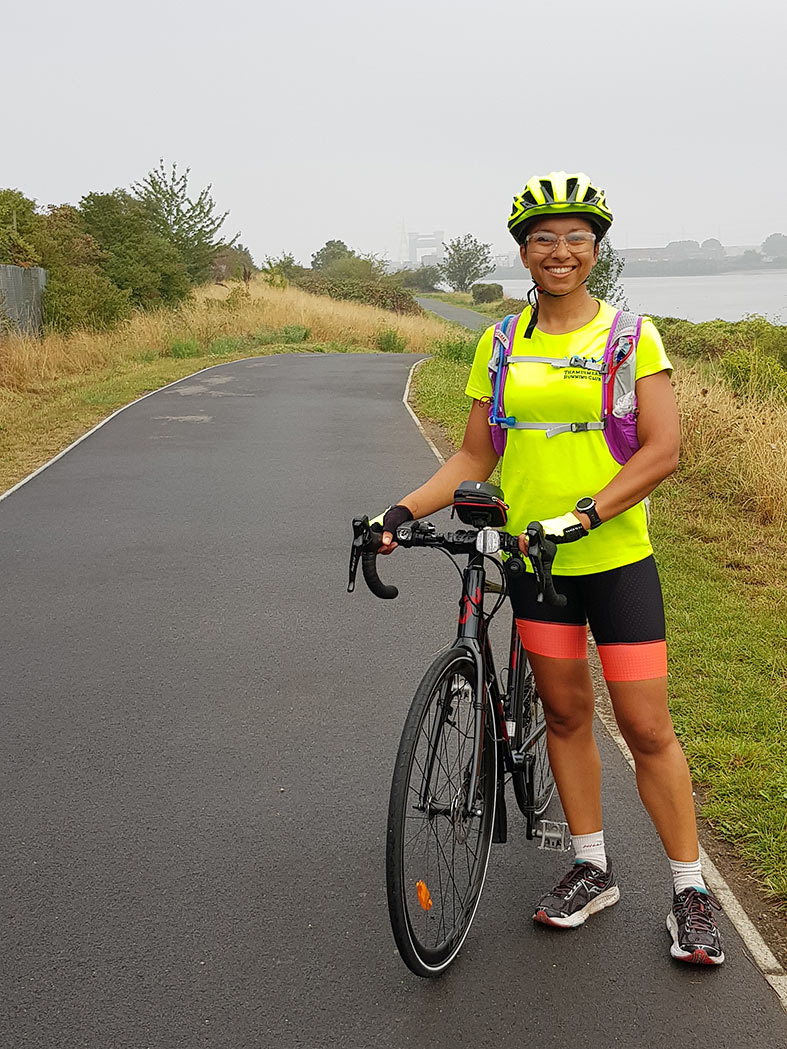 The Her Spirit's platform provides women with:
Live streamed daily fitter, stronger and more flexible classes. These include sessions of: HIIT, yoga, core, aerobics, strength training, indoor cycling and low impact mobility.
On demand meditation sessions to calm your mind that start from five minutes in length.
Healthy breakfast, lunch and dinner options that are quick and easy to make and are updated every week.
Daily motivational messages that help women with their upcoming goals and provide professional advice across physical, mental and nutritional sectors.
Weekly Mind, Body and Fuel community challenges that help build fitness and confidence for Her Spirit mass participation events.
Her Spirit Podcast hosted by BBC Breakfast presenter Louise Minchin and BBC Triathlon presenter Annie Emmerson. The guests are all phenomenal women in the world of sport and business and include; Mel C, Joanna Rowsell-Shand and Dame Kelly Holmes.
Her Spirit can be downloaded to all smartphones from the Apple or Google Play Stores, classes can be streamed to laptops, tablets or computers. User can try a free 30-day access to its premium membership before deciding to continue at £4.99 per month/£49.99 annually. Users can unsubscribe at any time.
For more information, visit www.herspirit.co.uk