Long distance running can be as much mental as it is physical. RUN247 columnist Julia Davis admits she had become too self-critical, but after the birth of her first child, the talented ultra runner has a newfound positive outlook she wishes she implemented sooner…
One of the reasons I love to run is for the freedom it gives me. It's time in nature, away from responsibility where I can switch my brain onto standby and let my body work.
However, for many years of my running life I have had these wonderful feelings interrupted by intrusive self-critical thoughts.
A run would rarely be "just right"; it was either too fast or too slow, niggles worrying me or the weather not playing ball.
Self-criticism
At times that self-critic was my biggest downfall and I had no idea where that off switch was, or even the volume down button.
It turned out that tuning out the internal critical monologue would take a big life change and a fair bit of work.
When I found out I was pregnant in April 2021 I had to change how I was training both physically and mentally.
I could no longer run the hard sessions, and the high mileage weeks were both impossible and unnecessary so my running became outings where my feelings that day would dictate the pace and distance of the run.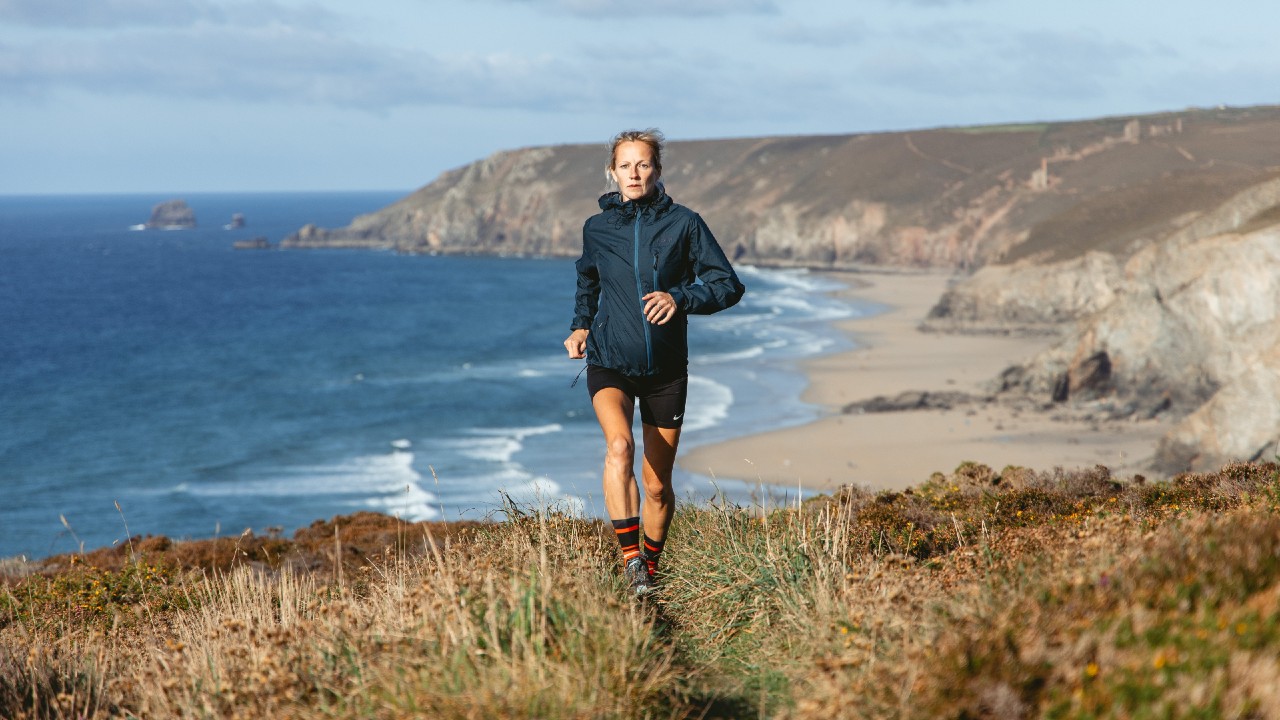 After years of training plans it felt almost like a relief to have the freedom to do what I wanted, especially when with the training often came a negative expectation of myself.
This isn't to say I don't like a formal plan because I do; with a goal in mind it is important for me to have that to work through.
Having a structure to my week's running from someone with expertise takes away a stress when I am building for races, leaving that energy to focus on the running itself but it had almost become a monkey on my shoulder.
Feeling lost
I could no longer just work hard in my sessions and enjoy the easy runs, so the timing marked an important and probably much-needed reset.
The years of covid restrictions, health issues, moving house and stressful jobs had taken the joy away from a lot of things and I had been feeling a little lost in my own self-doubt.
My running journey through pregnancy was a time to take it easy and just enjoy moving my body, checking in with how I felt each day and appreciating the hard work it was doing.
I spent time building strength and most of all resting. By the time I gave birth I was in a totally different mindset where my priority wasn't getting back to running or fitness but allowing my body and mind to heal and adjust to my new life.
Both during pregnancy and as I started to build back I spent a lot of time dreaming of the races and adventures I wanted running to take me on and visualised where I wanted to be with anticipation and excitement.
Gradual return
My return has been very slow, following my body's cues and following that patience I have now strung together months of solid training and feel stronger than ever. My mileage is lower but I'm managing more sessions than ever.
Pre-baby Julia would have been stressing about hitting a certain mileage in a week or certain paces even in easy runs but I simply can't find it in myself to stress about these nominal things any more.
Even in my hard sessions I allow my body to run the paces its capable of on that given day, always working to feel rather than being a slave to my watch and it feels good.
Not just good, it feels amazing to release myself from a negative expectation and to celebrate the effort I put in for that day.
I have been back on structured training for a few months now and I have never enjoyed it more.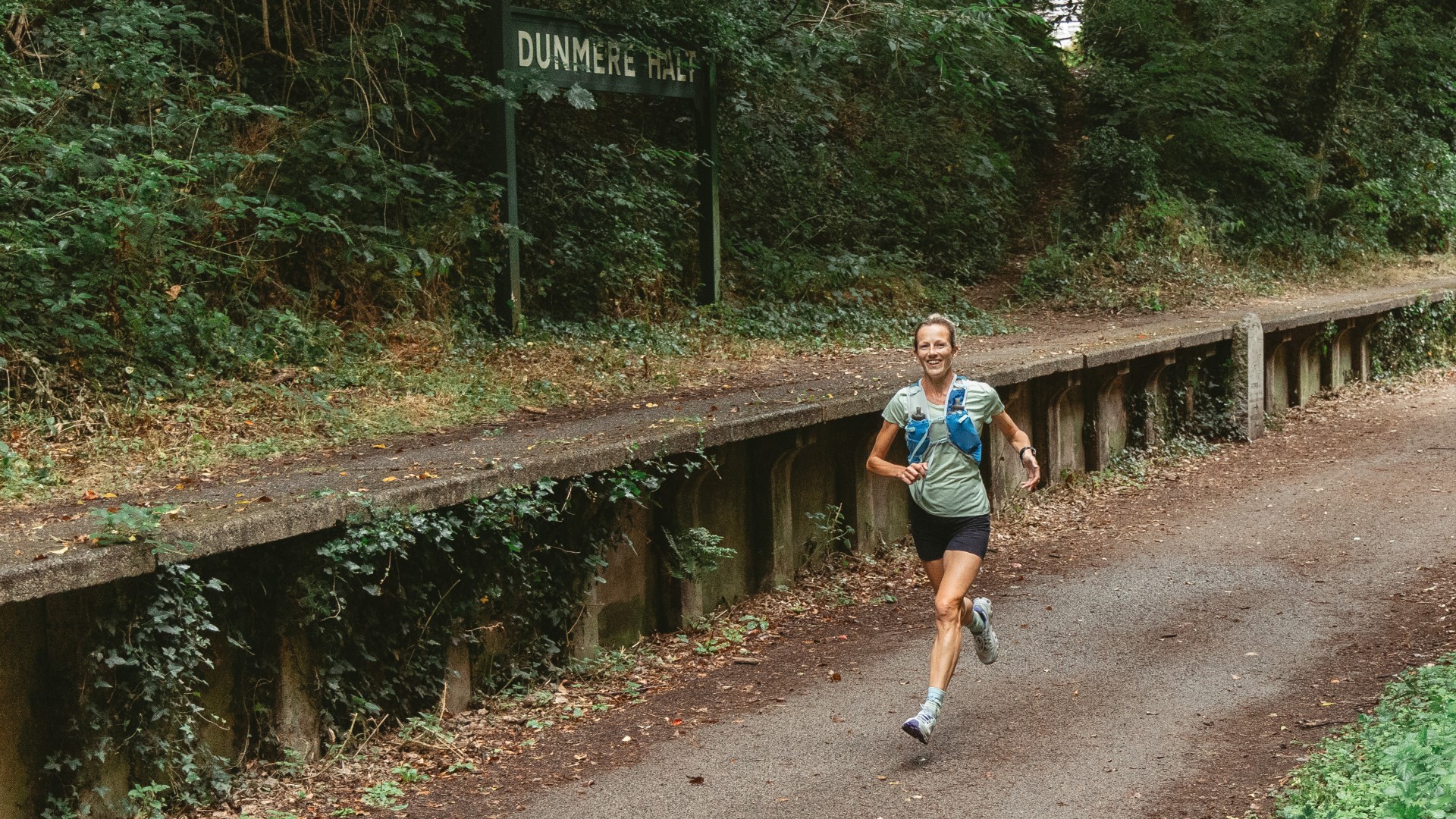 My coach Robbie Britton sets my runs and strength sessions for the week so all I need to do is find childcare and get out and run. He doesn't set anything to a pace, just to feel.
Having been so in tune with my changing body through pregnancy and the postpartum period I feel like I know my internal signals even better than ever.
Brighter outlook
I am regularly sleep deprived, energy all over the place chasing after an active nine-month old and continuing to breast feed means how a pace can feel day to day can change.
The difference now is that I don't stress about it. I work hard in the workouts and I run to an easy feel on my down days but nothing is judged on a pace.
This isn't to say I don't look at how a session went; when the baby is in bed and I have a moment to reflect I do review how a session panned out but I don't put myself down for some numbers on a watch.
My priority now is making the most of the time I have running, enjoying working hard and reaping the endorphins after my runs.
The moment I walk back through my front door I am mum again and back to my family. I don't have the head space to worry about my run when there is a baby wanting a cuddle, his dinner or bath time.
My freedom is time-restricted but the freedom I give myself to celebrate my achievements is much more abundant.
What I can say on reflection is that you don't need to have a baby to realise that you can be your own worst enemy.
Allow yourself the compassion to remove self-judgement and just be proud of what your body can do on that day because ultimately you can do better than what you probably believed to be your best.