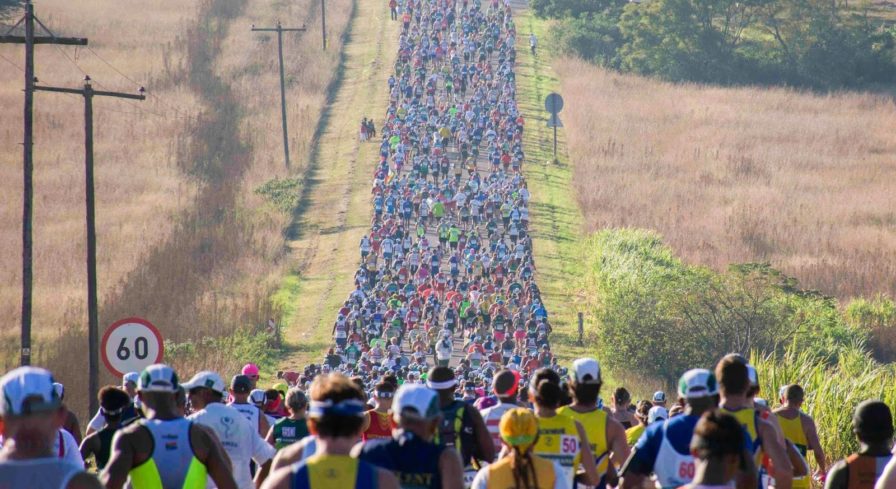 Ultra X, the global events company that makes ultra running accessible to the masses, has launched a new virtual challenge to raise awareness and vital funds for the NHS Charities Together COVID-19 Appeal.
The Ultra X Virtual Race World Series will see solo runners compete in three qualifying rounds of varying distances from 8km to 19km on consecutive Saturdays starting on 2nd May, 2020.
The top 100 competitors at the end of the three races will get an invitation to compete in the grand final on Saturday 13th June. Ultra X will also pick 10 individuals at random who have completed two or more events to toe the start line and compete in the final. As well as donating money to charity, runners will be in with a chance of winning a cash prize for overall and age group podium finishers.
Among those taking part is Ultra X medic and NHS doctor Harriet McGrath, 32, who is now on the front line to help care for cancer patients, some of whom also have COVID-19.
She said: "It's certainly a really difficult time for anyone who's an inpatient in hospital at the moment and so I try to focus on making their days a little more manageable, however that might be. The atmosphere at work remains one of unity and determination to do the best we can for our patients. I feel really lucky to be in a position to be able to help."
Harriet is not only helping patients in hospital, but she is also taking part in the Ultra X Virtual Race World Series to raise vital funds for the NHS.
She said: "I think any way that people can still challenge themselves and raise money for charity is brilliant. I really enjoy a challenge and have loved working as an Exile medic on previous Ultra X events, so it will be brilliant to be able to run in one this time."
Sam Heward, Ultra X Co-founder added: "We want to show our respect and gratitude to the NHS as they work tirelessly in the face of the virus. It's our turn to make sure we look after them, to ensure they can keep doing their vital work to save others."
Ultra X will be donating 50% of entry fees to NHS Charities supporting the health and emotional wellbeing of those at the front line.
The grants cover the costs of wellbeing packs, accommodation, travel, parking and volunteer expenses. They also support the longer term rehabilitation of NHS staff, volunteers, patients and carers after the pandemic is over.
Individual race entry for the qualifying rounds is £5, entry to the series costs £12. Runners will need to record their time using a GPS watch or Strava. Registration to the event is here: https://ultra-x.co/the-ultra-x-virtual-world-series-registration/
To find out more, please visit their website: https://ultra-x.co/
Instagram: https://www.instagram.com/ultraxco/