During these challenging times with COVID-19 we will look to keep you as up to date with statements from the race organisers on developments with their events.
We have more events looking at a way through the current COVID-19 situation. Below are the statements we have received. If you have the Wings for Life App you can still take part and be chased down by their virtual catcher car and we look forward to hearing of a new date for the Manchester Marathon and more.
2020 Reading Half Marathon And Green Park Challenge:
It is with extreme sadness and disappointment that we, Goldline Events, organisers of the 2020 Reading Half Marathon and Green Park Challenge, today confirm the postponement of the race.
As the true extent of the global emergency surrounding the COVID-19 outbreak continues to emerge, it has become increasingly clear that we would not be able to deliver an event of this scale on Sunday 05 April. Nor would we want to place an additional strain on the NHS and emergency services – we want to be part of the solution to this global crisis and not add to the incredibly tough times our nation is currently experiencing.
We know how disappointing this news will be to our thousands of runners, fundraisers, volunteers, operations teams and partner agencies, but the safety and health of all involved, including supporters and members of the public, is our first priority.
We are extremely grateful for the continued support of our partners and key stakeholders as we work together to find an alternative date. We are very close to confirming the date for later this year, but for now ask that all runners monitor their emails and our official race channels.
Please bear with us as we work through a detailed planning process to reschedule the 2020 event. We will continue to monitor developments and UK Government guidance for the months ahead. – Judith Manson, Race Director.
Manchester Marathon Statement:
In light of escalating concerns surrounding the impact of the coronavirus COVID-19 on public health we have made the tough decision to postpone the 2020 Manchester Marathon which was due to take place on Sunday 5th April.
As the organiser of a mass participation sporting event such as this we have a responsibility to ensure the safety and health of our runners, spectators and crew, and to do everything within our power to prevent the virus from spreading further.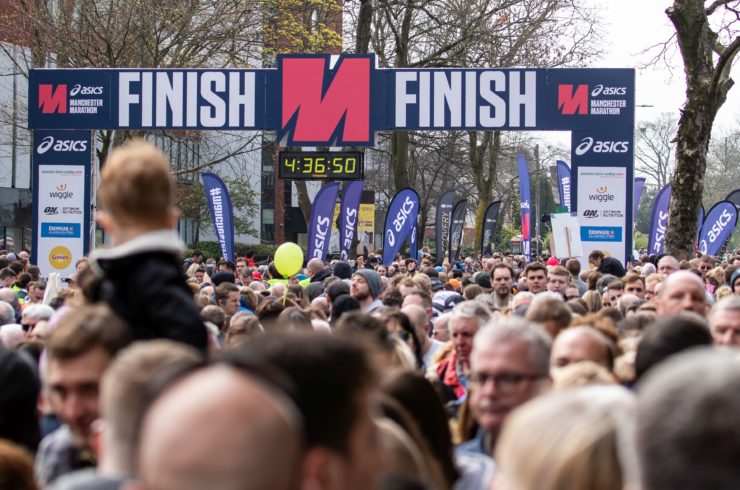 Since the outbreak of the virus we have been closely monitoring the situation and working alongside fellow organisers, medical experts and our stakeholders to fully understand its impacts. Based on the most up to date information available from Public Health England and interpretations from our Medical Director, we have no option but to postpone.
We understand the intensive training involved in taking on a marathon and the effort that goes in to fundraising for those who are supporting a cause close to their hearts. It is our desire to ensure runners have the opportunity to cross the finish line and our contingency planning includes a postponement, likely to be in the Autumn of 2020, as well as options for runners to complete the marathon remotely.
We will issue a further update regarding next steps by Wednesday 18th March at 6pm. Whilst we understand many people are likely to have questions, we'd appreciate your understanding and patience until this time.
For more information go to https://www.manchestermarathon.co.uk/home/
Wings For Life World Run Statement:
It is with a heavy heart but – given the current public health concerns – the decision has been made to cancel the Wings For Life World Run planned for 3rd May in Cambridge. We hope that the cancellation doesn't cause you too much trouble and we wish you, your family and friends all the best in these challenging times. Wings for Life is an organisation that looks for a cure of spinal cord injury and, as you can imagine, health goes for us before anything else.
We're obviously all hugely disappointed but, thankfully, there is some good news. Due to the functionality within the Wings For Life World Run app, it is still possible to run wherever you are on 3rd May, in your personal attempt to outrun a virtual catcher car for however long you're able to manage.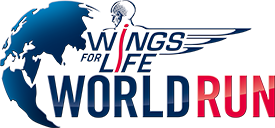 We, of course, would still love for you to support Wings For Life by heading out on 3rd May as part of a global movement, but we, of course, regret that we are unable to gather for the main event in Cambridge. If you would still like to take part as an individual App Run instead, let us know and we can help you with switching your entry.
All runners have been notified, and we will be updating the FAQs on our website in the coming days with details of refunds etc.
Our mission to cure spinal cord injury remains and we are profoundly grateful for your amazing support. Thank you for your understanding and please take care of yourself.