Having introduced our new columnist, international triathlete Adam Bowden, here is an insight into the run training that the former GB international steeplechase athlete has been following, in preparation for the 2021 triathlon season
These are three of Adam's current run sessions under his new coaches Marc Jenkins and Rhys Jones (www.jinxsport.com). The sessions are intense and will induce stress so aren't scheduled every week, and they are supplemented by very easy running on other days. It's worth caveating that Adam is a professional athlete. While amateur runners and triathletes may be able to complete these sessions, they should allow for requisite recovery time, so the training load can be effectively absorbed.
1 – Long Run
Description: Marathon pace (or IRONMAN Marathon pace, depending on your goals), with fartlek increases at approx. 5km pace.
Duration: 1hr 45min – 2hr.
This is a world away from the long, slow weekend run, so shouldn't be seen as such. It's going to take quite a toll so don't do it every week.
I work up to IRONMAN marathon pace and then throw in some faster efforts around 5km pace. It's partly structured and partly run on feel, and the aim is to help me cope with the surges that happen in races when I'm already fatigued.
It's quite a new session for me and gives me a guide as to how quickly I recovery from a surge as I settle back into IRONMAN marathon pace.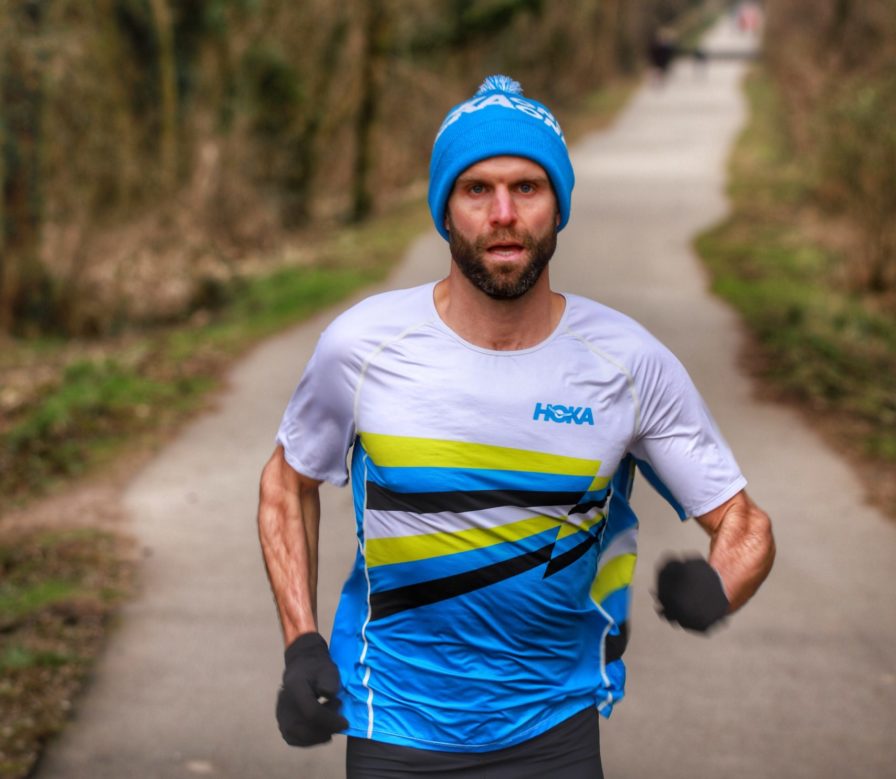 The faster 5km pace running would be dropped into the middle and latter half of the session after I'm thoroughly warmed up. It could be 3 x 3mins for example, dropping back in pace for a couple of minutes between each effort.
The faster running would also account for no more than 20mins in total of the session.
I'm adjusting to it each time I do it. In total is accounts for around 26km of running for me, but the distance will vary depending on your own marathon and 5km paces.
2 – Interval Session
Description: 6 x 4min at 10km pace with 4min recovery
Duration: 1hr 10min
I tend to do this one on the treadmill to mix it up a bit through the winter months, also knowing I cannot back off on the efforts – or I'll fly off the back!
The intensity is high, but not flat-out and I pull back my speed on the recovery, so my heart-rate settles before I go again, but it's still faster than a gentle jog.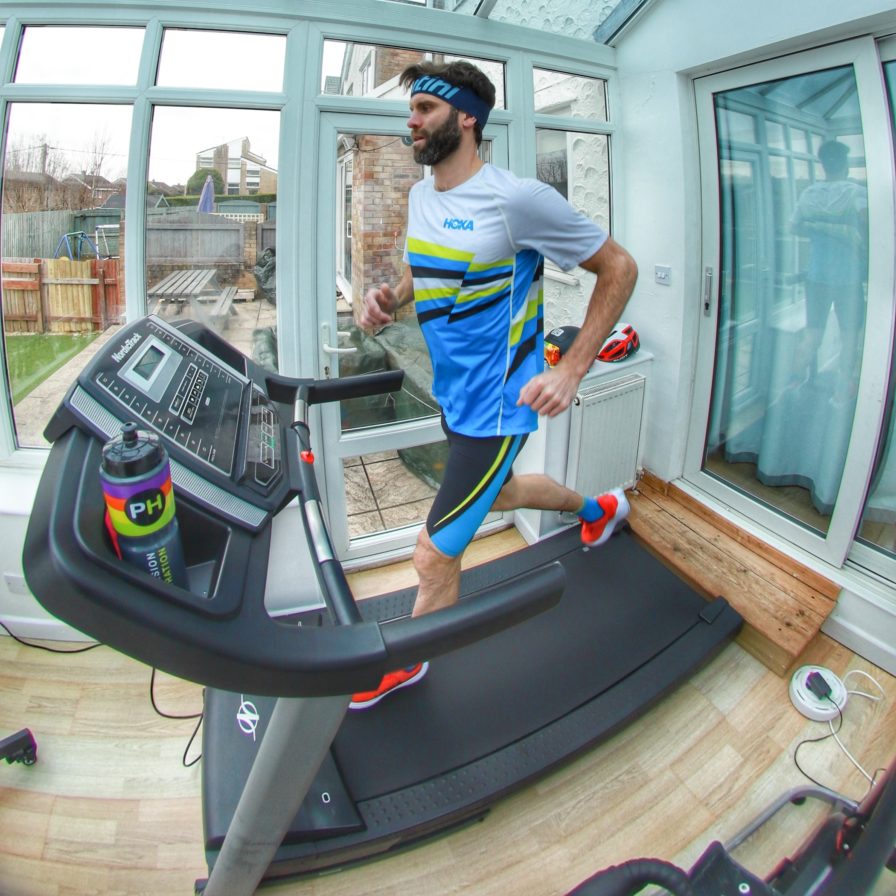 As my fitness increases through winter, the length of the intervals or number of intervals will increase, but not the speed. I could even extend this to 11 x 4min, which is a really tough session.
When adding this to my schedule, I really need to think about the rest of my week, so other training is not compromised. Otherwise, I'll be taking a lot of fatigue into other sessions.
3 – Progressive Tempo
Description: Working up to 10km pace. For example, 15mins at 18km/h, 10mins at 19km/h, 5mins at 20km/h (or 10km pace)
Duration: 1hr
This is probably the easiest of the three run sessions outlined, but still shouldn't be underestimated.
I enjoy this session as it gives me a thorough warm-up and then takes me through the gears. It's like a ramp test, where it become incrementally harder without a rest, but the key is that when it comes to the hardest running (in this example, 5min at 20km/h), it can be sustained.
If that looks unlikely – and I get a feel for my form as I progress into the run – I'll ease back on the earlier efforts so I can make sure I can complete the faster work at the end of the session where I want to be on pace.
Summary:
My programme is a lot more based around what happens in a race than it was previously – and that means being comfortable with accelerations from marathon pace up to 5km pace at times, as this is the nature of professional middle and ling distance triathlon racing.
I don't need to go too much quicker than that, which is in contrast to the days when I was racing 3,000m steeplechase in the Commonwealth Games. But what that track background does give me is years and years of a base, so I also don't feel I need too much high mileage to excel on the run leg in triathlon – my strongest discipline.
I'll add in other runs during the week, maybe running five out of seven days, but they will be gentle runs off-the-bike or just 30mins jogs to tick over.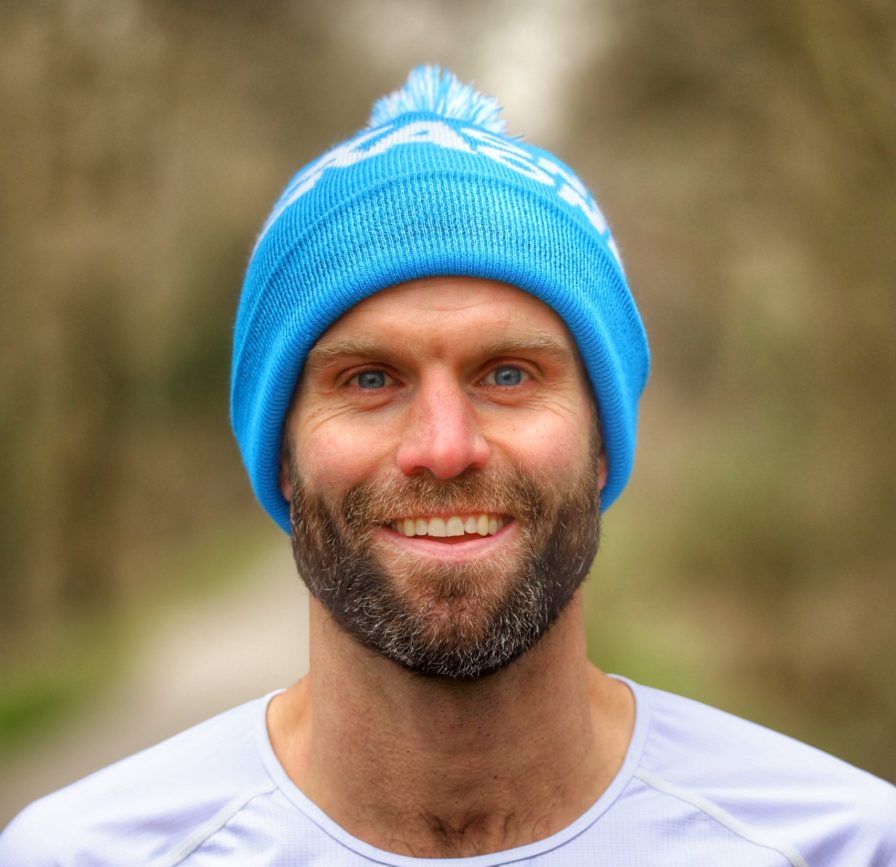 ---
ADAM'S SHOE RECOMMENDATIONS
Adam is sponsored by triathlon shoe specialists Hoka and wears the Hoka Project Carbon X 2 and Hoka Clifton 7.
I've tried a lot of different brands over the years and need a run shoe that allows for my toes to splay when I land, so shoes with narrow toe boxes are out.
The Hokas were a joy from first slipping them on. At 38, with a lot of miles in the legs, the extra cushioning is welcome.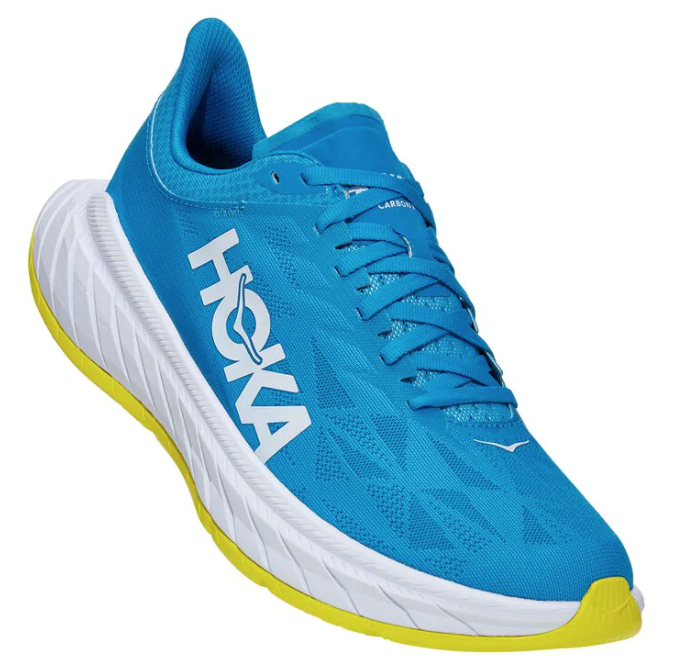 I'd typically run the easy, long miles in the Clifton 7s, Hoka's all-rounder. The benefit of the Clifton 7s is they offer a wide fit as well as a standard fit. I've opted for the wide. The Carbon X 2 doesn't give this option, but its upper is so supple that's not an issue
However, I've also been doing a fair bit of running in the Carbon X 2 shoes. The way the foam is integrated with the carbon plate is a perfect combination of responsiveness and cushioning. I'll finish a run and my calves and quads aren't complaining at all.
In terms of performance, most brands are utilising carbon plate-style systems now, but I still believe comfort comes first and foremost. Shaving seconds off a race split won't happen if your big toe rubs and becomes infected when you're training.