Couch to 5k is a wonderful thing, which has encouraged thousands of people to take up running. But once you've got a bit of running fitness many other adventures are open to you. The good people from Quest Wales have their own alternative version: 'Couch to Snowdonia Adventure Race in 12 weeks'!
If someone came up to you tomorrow and asked if you'd want to take part in a 25km run, cycle and kayak adventure race in 12 weeks' time, you'd think that there's no way you could even be close to ready! But the good news is you have plenty of time to train with the right plan in place.
Quest Wales takes place on 8th June and sees participants tackle trail running, cycling and kayaking through the stunning Snowdonia National Park, a location that attracts nearly four million tourists each year.
If you have a relative level of fitness then you are in a great position to do this event. To help you on your way, Bernard Smyth, a Quest regular and trainer at Ultimate Conditioning has come up with a 12-week 'Couch to Quest' training plan to make your adventure racing dream a reality from scratch. You don't need a gym membership to get adventure race ready either, all the plan needs is your running shoes, a bike and your dedication!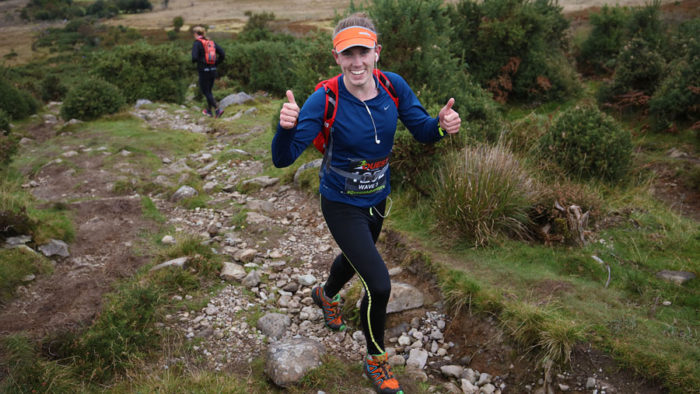 Here are Bernard's top tips:
START STEADY – Weeks 1-4 of the plan are aimed at establishing a solid base level of fitness. Don't feel like you must head straight out on the roads on the bike, the first four weeks of bike sessions can be done on an upright exercise bike.
REST IS IMPORTANT – Even as the event draws near, the plan never exceeds three days of training a week. While improving your fitness throughout the training plan is important, making sure you rest and allow your body the time to recover us also vital. Week six of the plan is a dedicated rest week where you dial down your training.
HEAD OFF ROAD – Quest Wales will challenge you with undulating, uneven terrain so while it's important to get the running miles in, doing so on off-road trails will be more beneficial to your preparations.
MAKE IT WORK FOR YOU – Everyone's lifestyle is different so your three training days a week can be whenever you can fit them in. It doesn't have to be as strict as Monday – Wednesday – Saturday but if you complete two days in succession, make sure you rest for 24 hours before the third.
BUILDING BRICKS – As week five of the training plan kicks in, your 'brick' sessions (running and cycling combined) become increasingly important. This means combining running and cycling disciplines with minimal rest in between to replicate the race day experience at Quest.
DON'T OVERDO IT – In the final two weeks leading up to Quest Wales, make sure you go easy to allow your body to recover. You don't want all your hard work to be undone and end up exhausted on race day!
You can download the full 'Couch to Quest' training plan HERE. For those wanting a greater challenge, Quest also provides training plans for the more challenging 42km and 53km route options that participants can sign themselves up to.
Quest Wales is part of the Quest Adventure Series which encompasses several one-day adventure races. Already well-established, events across Ireland in Killarney, Kenmare, Glendalough and Achill attracted over 8,000 participants in 2018.
Entries start at £75.00 and you can register at https://www.questadventureseries.com/race/quest-wales/.