Since 2005 the number of people running in England has grown by 64%, with more and more people slipping on their trainers and heading out the front door.
However for new runners, leaving the front door and stepping out for the first time to go running can seem rather daunting. Polar, the leaders in wearable sports technology and heart rate monitoring, want to help break down any potential fears that new runners might have and show how fun and physically beneficial running can be.
Renowned running coach Nick Anderson from Running with Us, Polar's official training partner, has drawn on his 30 years' experience of coaching novices through to Olympians to provide his top tips on preventing common running mistakes and getting started on your running journey:
1. Correct trainers
Invest in a proper pair of running trainers from the off-set, to prevent injury and make the running more comfortable. Good running shops will offer a 'gait-analysis' service to ensure that the trainers are correctly fitted to your foot and running style.
2. Avoid going from zero to hero
As motivated as you may be, running is a high impact sport and must be integrated progressively into your exercise routine. Starting with 3 times per week or every other day is generally a safe place to start and this can be progressed, as the body gets stronger. Be prepared to walk/run if building fitness and gradually reduce the amounts of walking in the weeks ahead.
3. Set a goal
Rather than simply 'starting running', set yourself a goal as this will make the whole journey more structured. A brilliant start is a 5k in 8-12 week's time (depending upon current levels of fitness and progression). A charity 5k series or your local parkrun are a great place to start. From here, you can keep gradually increasing the distance to a 10K, a half marathon or even a full marathon!
4. Invest in a running watch
Investing in a running watch is a great way to track your progress. The Polar Vantage M gives you detailed feedback for every kilometre that you run, including pace and distance, using the integrated GPS system. The Polar Running Program also allows you to train for a set event and will provide a personal and adaptable training plan for you to follow.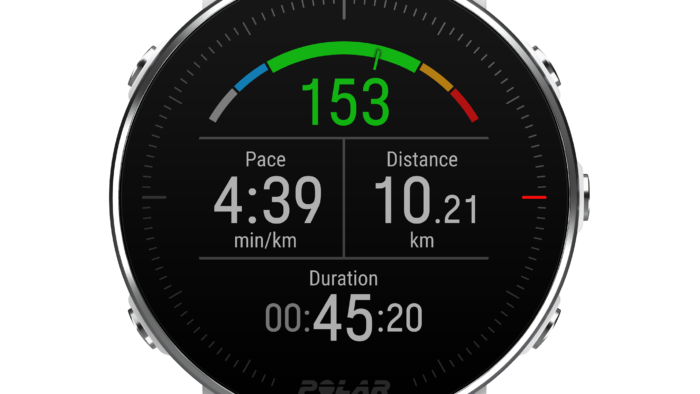 5. Make it social
Grab a friend, a family member, or investigate what local running groups are in your area. Running with someone is a great motivator and helps you to keep committed to your running plan.
6. Safe, sensible, interesting
Choose routes that are all of the above: safe, sensible and interesting. Incorporating lots of 'off road' such as grass or trail alongside tarmac running is most desirable as this is kinder to the body and joints as there is less impact.
7. Pace yourself
When starting out with running, a good rule to remember is to 'run at the speed of chat' as if I were next to you and you are able to talk to me at all times when running.
8. Be yourself
There is a lot of literature on running technique but initially simply run naturally and comfortably, just remembering these three things; feel tall, light and always aim for a very slight lean forward. More depth on this area can be explored as you develop as a runner.
9. Basic core exercises
A strong body will support your running and help to prevent injury, so make sure to incorporate at least one strength workout per week to build on this.
10. Stretch regularly
Stretch the key muscle groups regularly and certainly after every run. This includes the glutes, hamstrings, quads and calf muscles as this will aid prevention of injury and improve recovery.
Running With Us co-founder, Nick Anderson, is an official training partner and Head Coach for Polar, the leader in wearable sports and fitness technology. For more information about Polar's full product range, visit: www.polar.com/uk-en.