A circuit session, is an easily accessible workout, with zero cost or special equipment needed. It can be done with limited floor space. All you need is a household chair and a positive mind-set.
Saucony UK ambassador James Thie is hosting weekly running circuit sessions at 6pm on Mondays and Wednesdays on his Youtube channel HERE.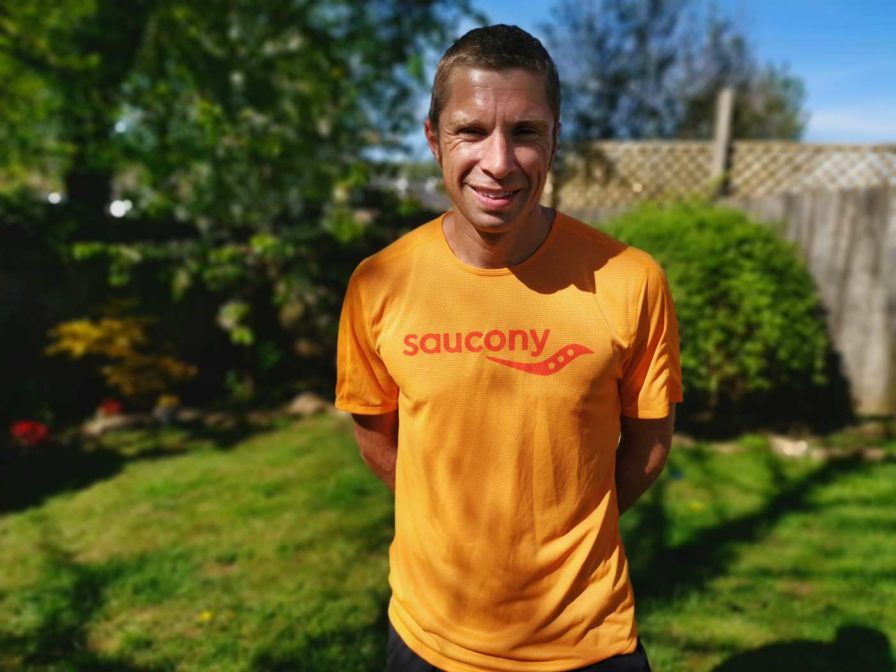 It benefits you in a number of ways:
Cardiovascular fitness: Your heart rate increases during the session and will remain high for the period of the workout.
Strength of muscle and tendons: Using body weight to condition the key areas used in all functional movement patterns through a variation of exercises, intensities and repetitions.
Co-ordination and balance: An area sometimes forgotten. Running requires good coordination, balance and stability.
Running technique: Putting the body into effective technical positions, enhances strength and prepares against tiredness and fatigue.
Injury prevention: Using the natural stress and overload of your body's own weight, prepares you for more intense training, faster running on harder surfaces and races.
To find out more, please head to his Youtube channel HERE.