The Hardrock 100, also known as the Hardrock Hundred Mile Endurance Run, is an ultramarathon in Colorado, US set amongst the San Juan Mountains part of the Rocky Mountains range.
A looped course, the race starts and finishes in the town of Silverton and is just over 100 miles long with around 10,118m of elevation gain.
Date, start time and live stream
The 2023 Hardrock 100 will start at 6:00am (local time) on Friday July 14, 2023. The overall cutoff is 48-hours later, at 6:00am on Sunday 16 July. The official broadcast is broken into a series of sections, which you can watch below:
Along the way there are a number of cutoffs at some of the aid stations on the route. These are:
Cunningham, Friday 10:45
Sherman, Friday 20:15
Animas Forks, Saturday 02:30
Ouray, Saturday 09:00
Govenor, Saturday 12:30
Telluride, Saturday 16:00
Chapman, Saturday 20:45
KT, Sunday 00:45
The 2023 Hardrock 100 will be livestreamed on the Run Steep Get High Youtube channel and is available HERE. Livetracking will be available HERE.
Hardrock 100 route
The Hardrock 100 route is a looped course, starting and finishing at the town of Silverton.
It takes place across just over 100 miles (the official distance is 102.5 miles) throughout the San Juan Mountains, part of Colorado's famous Rocky Mountains range. It has a total elevation gain of around 10,118m, and has the same descent for a total elevation change of 20,236m.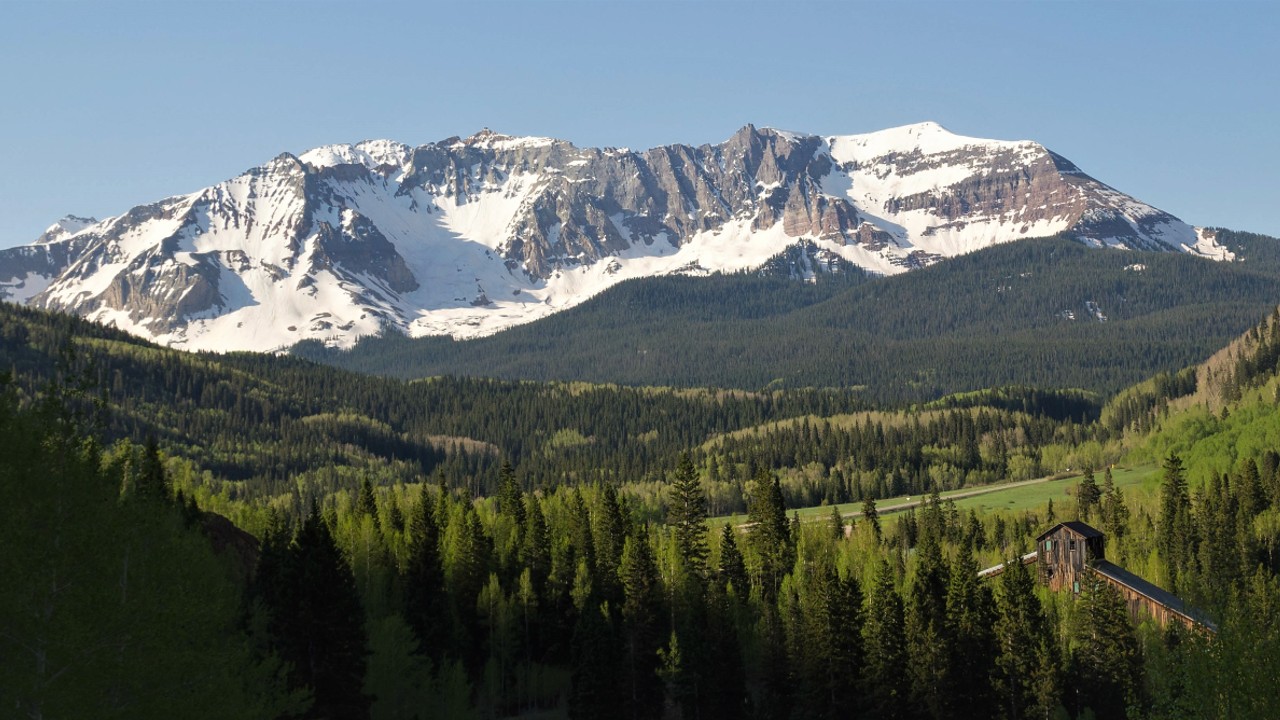 The race can be run either clockwise or counter-clockwise, with the route oscilating between the two each year. The 2023 race is counter-clockwise, meaning 2024 will be a clockwise race.
The highest point of the race is at Handies Peak, which sits at 4,048ft.
There are 14 checkpoints, dubbed aid stations, along the way fairly evenly spread out. These are:
Cunningham
Maggie
Pole Creek
Sherman
Burrows
Animas Forks
Engineer
Ouray
Governor
Kroger's
Telluride
Chapman
KT
Putnam
Silverton
Hardrock 100 facts, tips
The Hardrock 100 was founded in 1992 as a tribute to the miners who worked in the San Juan Mountains.
The race allows pacers and crews.
At the finish, runners who complete the course kiss the eponymous Hardrock, an image of a ram's head painted on mining debris.
Legendary ultrarunner Kilian Jornet has won the race five times, and holds the record for the fastest clockwise time. He has won the race the joint-most times along with American Karl Meltzer and Betsy Kalmeyer, who won the women's race five time.
How to qualify and enter Hardrock 100
The Hardrock 100 describes itself as a "postgraduate" race- meaning it is not for the inexperienced.
To apply, a prospective entrant must complete one of the following races:
Northburn Station 100
Alpine 100
Ultra Trail Mt Fuji
Hardcore 100
Cruel Jewel
Bighorn
Tahoe 200
Ultra Coahuila
Ultrail Ehunmilak
High Lonesome 100
Cascade Crest
UTMB (163 km)
Fat Dog 120
Angeles Crest
Bigfoot 200
Wyoming Range
Swiss Alps 100
Mogollon Monster
Wasatch Front 100
Bear 100
Plain 100
Run Rabbit Run
IMTUF
Grindstone
Tor de Geants
Ultra Tour Monte Rosa
Whistler Alpine Meadows
Pirin Ultra 100
Diagonale des Fous
Lake Biwa
Alpine 100
There is also a 'service requirement' to run the Hardrock 100. Eight hours service must be completed in either: the organisation of an ultra, service at an ultra or work on a trail used by an ultra.
Race applications for the Hardrock 100 open in November on Ultrasignup HERE. A lottery then takes place for the 146 spaces available, split evenly between those who have finished and those who have never finished a Hardrock. The number of tickets a prospective entrant has in the race depends on how long they have been waiting for a spot, or how many times they have finished it.
The race director also selects a small number of people from the lottery who were not selected each year to compete. Generally, this is to correct perceived omissions in the lottery such as a runner that has tried for many years to enter.
Hardrock 100 records and past winners
The fastest Hardrock 100 times for men and women are both the records for the clockwise route. These were both set in 2022 by Kilian Jornet (21:36:24) and Courtney Dauwalter (26:44:38).
The counter-clockwise records are held by François D'Haene (21:45:50) and Diana Finkel (27:18:24).
For full Hardrock 100 results dating back to 1992, please click HERE.

2015: Men: Kilian Jornet (ESP) – 23:28:10, Women: Anna Frost (NZL) – 28:22:56
2016: Men: Kilian Jornet (ESP) and Jason Schlarb (USA) – 22:58:28, Women: Anna Frost (NZL) – 29:02:03
2017- Men: Kilian Jornet (ESP) – 24:32:19, Women: Caroline Chaverot (FRA) – 28:31:50
2018– Men: Kilian Jornet (ESP) – 24:08:04, Women: Sabrina Stanley (USA) – 28:45:51
2019- Race did not occur due to weather
2020- race did not occur due to COVID
2021- Men: Francois D'Haene (FRA) – 23:08:41, Women: Kaytlyn Gerbin (USA) – 28:31:48
2022- Men: Kilian Jornet (ESP) – 21:36:24, Women: Courtney Dauwalter (USA) – 26:44:36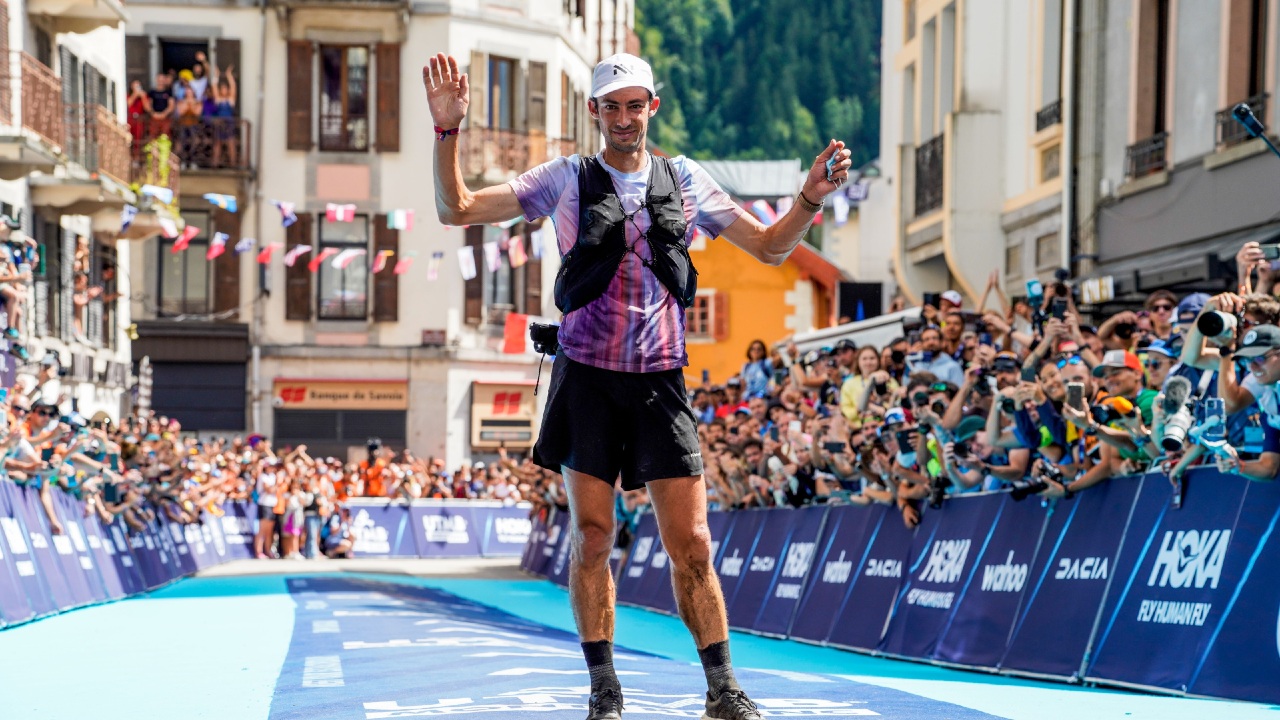 Who is taking part in Hardrock 100?
Courtney Dauwalter is the big name running in 2023; the returning women's champion, she set the clockwise record last year and will be keen to add the counter-clockwise record to it.
She is not the only women's winner in attendance- 2003 champion Betsy Nye will also be competing at Hardrock again as is five-time winner Betsy Kalmeyer, whose most recent title came in 2006.
20018 champion Jeff Browning is one to watch in the men's field- he came fifth last year and none of the top four are in attendance this time around. 2016 joint-winner Jason Schlarb is also competing.
Hardrock 100 kit list
There is no set kit list, but the following can be found in the Runner Manual.
All runners are required to carry a run-provided GPS Tracking device.
Drop bags are allowed at certain checkpoints. They must adhere to set rules:
They must be waterproof
Bags should be labelled with name, bib number and location.