The Leadville Trail 100 Run, also known as the Leadville 100 or the LT100, is a 100-mile ultra on rugged trails in Leadville, Colorado.
Known as the "Race Across the Sky," it was first held in 1983 and has gone on to become one of the most well-known races of its kind in the world.
An out-and-back course, the 100-mile race has almost 4,800m of elevation gain throughout the Rocky Mountains. Here is everything you need to know about the Leadville 100 – from the route, to timings and even how to enter.
Date, start time & live tracking
The 2023 Leadville 100 gets underway on Saturday August 19 at 4:00am local time (MDT)/ 11:00am BST/ 12:00pm CET.
There is an overall course cut-off time the next day of 10:00am MDT/ 17:00pm BST/ 19:00 CET.
Leadville 100 route
The Leadville Trail 100 Run is an out-and-back course. It is 100 miles long and has almost 4,800m of elevation gain, taking place in the Colorado Rocky Mountains.
The course starts and finishes in the City of Leadville, with most of the race taking place at high elevation – the peak of which comes at 12,600ft above sea level at Hope Pass.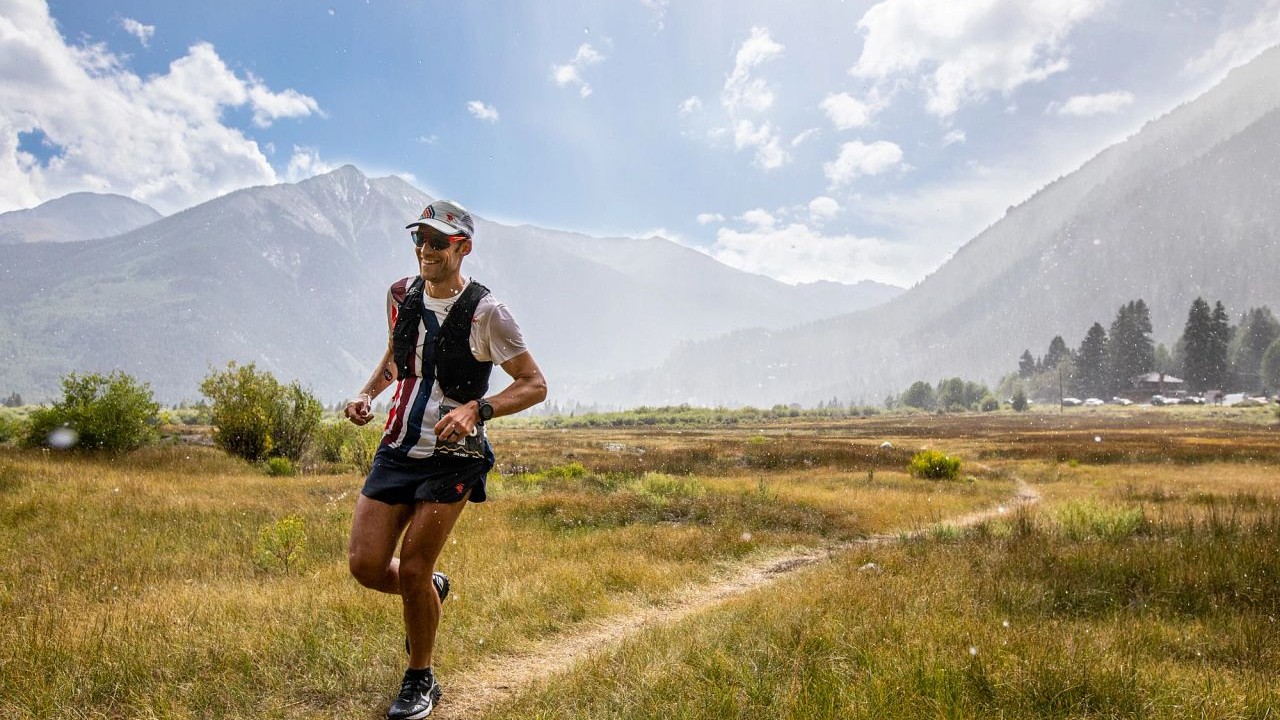 The course takes runners out west of Leadville, taking them around the Turquoise Lake before bearing southwards where the major climbs begin with the ascent up Sugarloaf Pass, the peak of which comes around 18 miles in.
A sharp descent then follows, before an up and over at Mount Elbert leaves runners at the aptly named 'Twin Lakes' 38 miles in.
What follows is the toughest climb of the race; runners must climb from the route's lowest point at the Twin Lakes (9,219ft above sea level) to the route's highest point at Hope Pass (12,532ft above sea level) in less than five miles.
Runners then descend to Winfield, where runners then begin their return along the course back to Leadville.
There are ten aid stations along the route, with two additional Hydration Stations at Mount Elbert. These aid stations also have cut-off times (all in MDT). They are:
Aid Station 1: Mayqueen (Outbound, 12.6 miles). Cutoff time: 7:45am
Aid Station 2: Outward Bound (Outbound, 23.5 miles). Cutoff time: 10:00am
Hydration Station: Mini Mount Elbert (Outbound, 35.4 miles)
Aid Station 4: Twin Lakes Village (Outbound, 37.9 miles). Cutoff time: 1:30pm
Aid Station 5: Hope Pass (Outbound, 43.5 miles). Cutoff time: 4:00pm
Aid Station 6: Winfield (Turnaround) Cutoff time: 6:00pm
Aid Station 7: Twin Lakes Village (Inbound, 62 miles) Cutoff: 10:00pm
Hydration Station: Mini Mount Elbert (Inbound, 64.2 miles)
Aid Station 8: Half Pipe (Inbound, 70.3 miles) Cutoff: 1:15am
Aid Station 9: Outward Bound (Inbound, 76.9 miles) Cutoff: 3:00am
Aid Station 10: Mayqueen (Inbound, 87.8 miles) Cutoff: 6:30am
Finish Cutoff: 10:00 AM
Facts, tips & FAQ
The race was ran for the first time in 1983, when local miner Ken Chlouber organised the race following the closyre of Climax Mine, with 45 runners taking on the 100 mile route.
A "Race Across The Sky" expo takes place in the City of Leadville around the event.
A silver and gold beltbuckle is available in different sizes depending on the time a runner finishes in:
Big Buckle: 25-hour cutoff time
Small Buckle: 30-hour cutoff time
Pacers are allowed at any point on the course beginning at the Twin Lakes inbound stop at mile 62. Pacers must stick to a number of rules, including:
All pacers must be wearing a bib at all times while on course.
Pacers are not allowed to push, pull, carry or tow the runner.
You can have as many pacers as you wish, although only one pacer at a time
A pacer must fill out a waiver prior to being on course.
Pacers may act as burros, to carry food and equipment for their runner
The Leadville 100 follows a zero waste initiative.
The organisers also set up a Mountain Biking edition of the Leadville 100, which takes place on Saturday August 12 2023.
How to enter Leadville 100
There are a number of ways to enter the Leadville Trail 100 Run. These are:
Lottery

Entrants can enter into the 2024 Leadville Trail 100 Run lottery from December 1st at 10 a.m. MST 2023 until December 15th at 11:59 p.m. MST, and will be informed if they are successful in January.
Lottery chances are boosted by volunteers who have worked over a certain number of hours (in 2022, this was ten).

Qualify at an official Leadville Race Series event

All of Leadville's Run Series events count as qualifiers to the Leadville Trail 100. These include:

The Leadville Trail Marathon and Heavy Half
Silver Rush 50 Run
Austin Rattler Run

Partner with an official race Charity partner
Purchase a Coaching + Entry package from Boundless Coaching
Participate in the LT100 Run Camp and purchase the guaranteed entry package
Life Time Member Guaranteed Access

Must have been in place at least six months before the lottery
Leadville 100 records and past winners
The current Leadville 100 record is held by Matt Carpenter, who finished the route in a time of 15:42:59 in 2005.
Ann Trason holds the women's record, set in 1994 when she ran a 18:06:24.
Here are all the race winners since 2010 (Note: the race did not take place in 2020 due to the Covid 19 Pandemic).
Leadville 100 Men's Results
2022: Adrian Macdonald (US), 16:05:44
2021: Adrian Macdonald (US), 16:18:19
2019: Ryan Smith (US), 16:33:24
2018: Rob Krar (US), 15:51:57
2017: Ian Sharman (GBR), 17:34:51
2016: Ian Sharman (GBR), 16:22:39
2015: Ian Sharman (GBR), 16:33:53
2014: Rob Krar (US), 16:09:32
2013: Ian Sharman (GBR), 16:30:02
2012: Thomas Lorblanchet (FRA), 16:29:28
2011: Ryan Sandes (RSA), 16:46:54
2010: Duncan Callahan (US), 17:43:25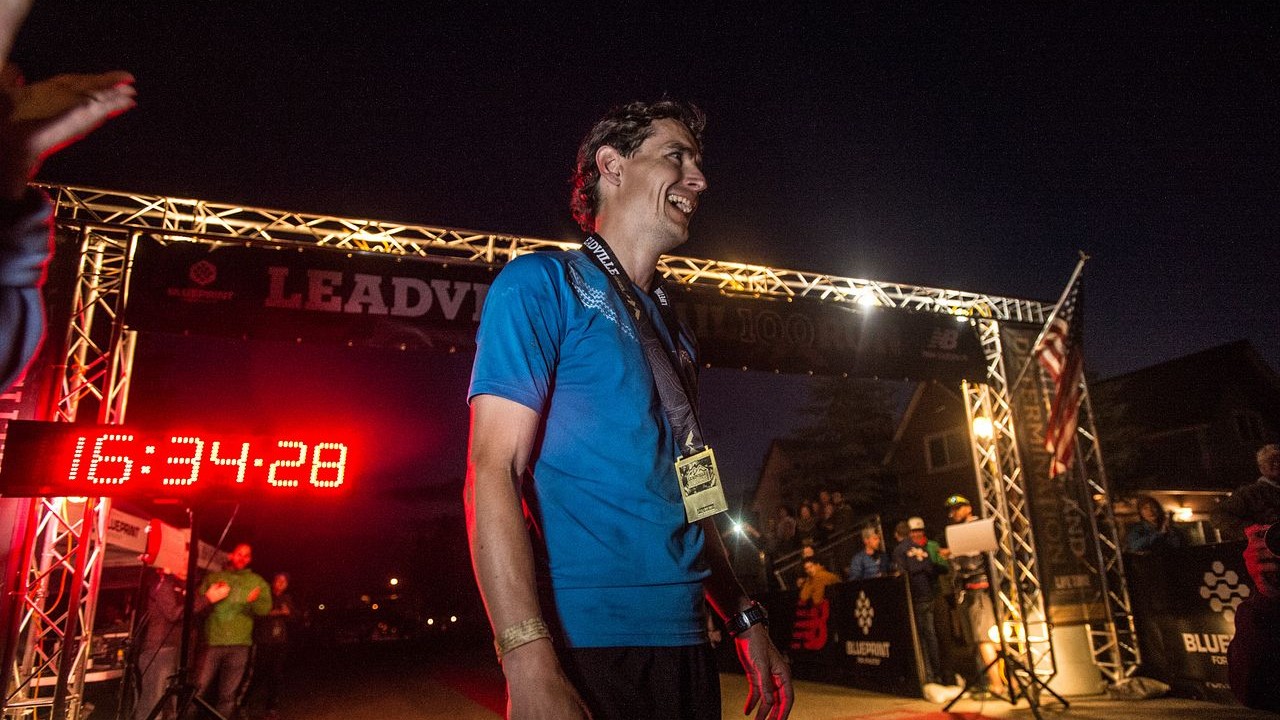 Leadville 100 Women's Results
2022: Clare Gallagher (US), 19:37:57
2021: Annie Hughes (US), 21:06:58
2019: Magdalena Boulet (US), 20:18:06
2018: Katie Arnold (US) 19:53:40
2017: Devon Yanko (US) 20:46:29
2016: Clare Gallagher (US) 19:00:27
2015: Elizabeth Howard (US) 19:34:09
2014: Emma Roca (ESP) 19:38:04
2013: Ashley Arnold (US) 20:25:42
2012: Tina Lewis (US) 19:33:44
2011: Lynette Clemons (US) 19:59:06
2010: Elizabeth Howard (US) 21:19:48
Leadville 100 kit list
There is no specified list of mandatory kit for the Leadville 100.
Drop bags are allowed at five checkpoints: Mayqueen, Outward Bound, Half Pipe, Twin Lakes and Winfield.