The Northern Traverse is a 186-mile (300km) coast to coast race following the route originally devised by Alfred Wainwright for his 1973 book 'A Coast To Coast Walk'. The route takes in three National parks, The Lake District, Yorkshire Dales and North Yorkshire Moors.
Here is our full guide to learning everything you need to know about the event, how to follow it live or even how to take part.
Date, start time & live tracking
The 2023 race gets underway at 08.30 on Saturday April 1 and competitors have to complete the course by 23.59 on Wednesday April 5.
All competitors will carry a tracker and you will be able to follow each runner's progress here.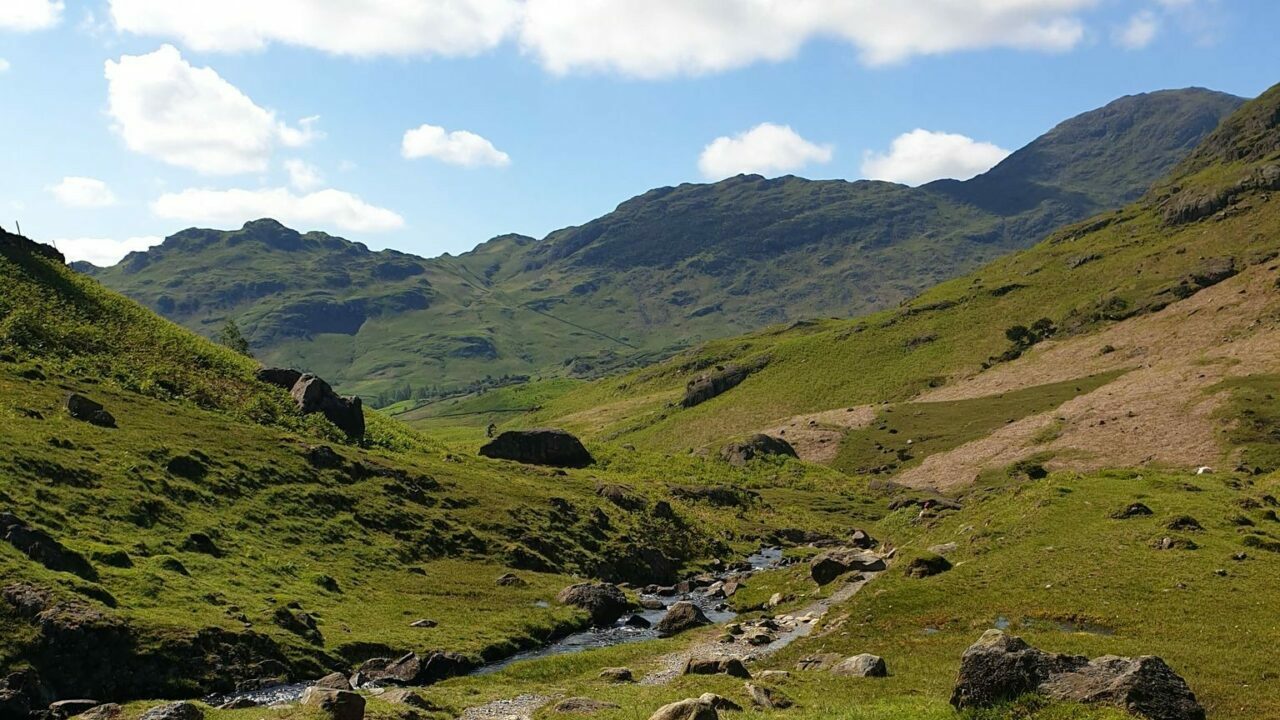 Northern Traverse Route
Starting at St Bees on the West Coast, Northern Traverse competitors have five days to cover the route, which includes 6,500 metres (21,325ft) of ascent and finishes at Robins Hood's Bay on the North Yorkshire coast.
The Northern Traverse is a 'non-stop' ultra marathon. Competitors have the option to sleep in tents provided at the support points but there is no mandatory end to each day and those who wish to push on through the night into the next day can do so.
The distance between checkpoints for the race, and cut-off times (time at which you must have left each checkpoint), are listed below.
St Bees – Rosthwaite – 47km (Saturday 23.00)
Rosthwaite to Patterdale – 24km (Sunday 10.00)
Patterdale to Shap – 25km (Sunday 17.30)
Shap to Kirkby Stephen – 32km (Monday 06.00)
Kirkby Stephen to Richmond – 55km (Tuesday 04.30)
Richmond to Lord Stones – 49km (Wednesday 03.00)
Lordstones to FINISH (Robin Hood's Bay) – 67km (Wednesday 23.59)
Facts, Tips & FAQ
The Northern Traverse is a 'non-stop' ultra race and there are strict rules about support and resting at checkpoints.
Runners are not allowed to have support crew or support runners to help them on the way.
They may purchase items that are commercially available to all competitors along the route from shops, cafes and hotels but cannot use shower or laundry facilities at any point.
No support can be taken from the public or supporters at any time.
If competitors wish to sleep at checkpoints they may do so in the tents provided, but NOT in the venue buildings. If they choose to sleep on the trail itself, they must contact race control to inform them of their intentions.
Headphones are allowed, but they must be removed at all road crossings.
How enter Northern Traverse
Entries for the 2024 Northern Traverse are already open and the entry page can be found here.
Entry to the race will cost between £699 and £799 depending on date of entry, with early entry earning a discount.
Northern Traverse records and past winners
The 2022 event saw Kim Collison and Lisa Watson shatter the men's and women's race records respectively. Collison beat the previous best by seven hours, completing the course in just 44 hours and 24 minutes, while Watson took 10 hours off the women's record, finishing in 52 hours 52 minutes.
Men's Race Winners
| | | | |
| --- | --- | --- | --- |
| Year | Name | Country | Time |
| 2022 | Kim Collison | GB | 44:24:30 |
| 2018 | Eoin Keith | IRE | 51:26:17 |
| 2016 | Eoin Keith | IRE | 51:38:15 |
Women's Race Winners
| | | | |
| --- | --- | --- | --- |
| Year | Name | Country | Time |
| 2022 | Lisa Watson | GB | 52:52:57 |
| 2018 | Karen Nash | GB | 63:18:13 |
| 2016 | Anne Green | GB | 86:34:31 |
Northern Traverse kit list
The Northern Traverse has a strict mandatory kit list which competitors are reminded is a minimum requirement that may need adding to if the conditions require it. All kit is to be carried at all times
Waterproof jacket or smock with taped seams
Waterproof trousers with taped seams
Spare synthetically insulated layer
Hat
Gloves
Long sleeve top – This may be a warm merino wool blended layer
Fell, trail, or mountain running shoes (road running shoes are not acceptable)
Running rucksack/vest
Survival bag
Compass
Headlamp
Whistle
Water storage
Mug
Mobile phone
GPS tracker – this will be supplied at registration
Race map
Sufficient food to get you from one support point to the next
Money