The Barkley Marathons is a notoriously secretive event, but many of us will have been glued to Twitter at the weekend following the snippets of action on #BM100. This year British interest was high, with James Elson, Carol Morgan, Paul Giblin and Nicky Spinks taking part.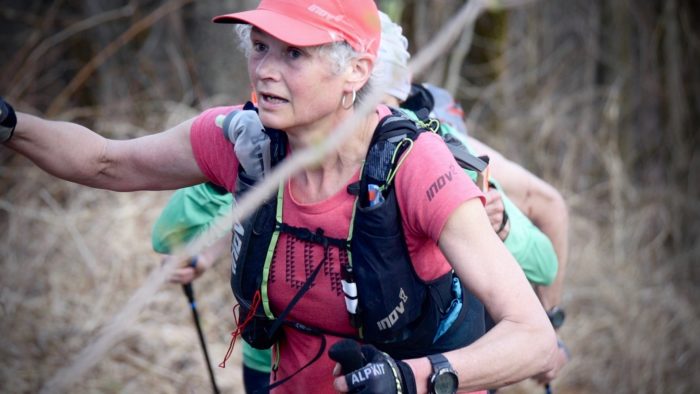 Alas, for the second year running nobody finished the Barkley. It goes without saying that the course was as evil as the race organiser, Gary 'Lazarus Lake' Cantrell, could make it. It's famed for crazy steep ascents (10,000 feet per lap), overgrown and brutally brambley routes, difficult navigation and of course an unknown start time. But this year the weather, which is always unpredictable for the race which takes place in Frozen Head State Park in Tennessee, was also about as bad as it gets.
There was a lot of hope on Nicky Spinks's shoulders. No woman has ever finished this race (and only 15 men have since it started in 1995) but with Nicky's past achievements including many super long and super gnarly races and challenges, many hoped that Nicky could be the first. It was a huge ask and it wasn't to be, but Nicky has spoken about her experience at the race.
The 51-year-old inov-8 ambassador and fellow participant Stephanie Case were the last women standing. They completed the first 20-mile lap together, before dropping out partway through lap two amid plummeting temperatures and appalling weather conditions.
UK-based Nicky, the record-holder for epic 100+ mile mountain challenges like the Double Bob Graham (England) and Double Ramsay Round (Scotland), said: "The Barkley Marathons was extremely tough, in many ways. The first lap was run in really hot conditions, too hot for my liking, and then the second lap was the opposite, unbelievably cold with lots of rain.
"I ran with Stephanie, who is a Barkley veteran, and she was brilliant in helping me learn about the unique elements of the race. Lap one took us about 11-and-a-half hours, which was longer than I had hoped, but the temperatures, the difficult terrain and the time spent trying to find the well-hidden books all played a part.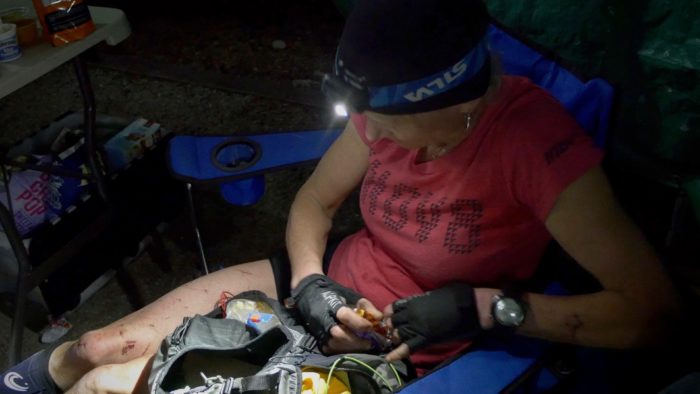 "Together with male runners called Micheal Panhuysen and Billy Reed, we all had a quick turnaround with our support crews, and then set out as a foursome on lap number two in the dark. The weather forecast didn't really detail just how cold it was going to be in the mountains and none of us had extreme winter kit in our race packs. It turned out to be incredibly cold and wet which, together with the darkness and fog, made for slow going.
"When we realised we had no chance of completing lap two inside the time limit, we took an escape route back down a valley to the camp. At this point there were three of us, as Michael was behind, having decided to go slower. I'm not one to give up on anything, but I'm glad we made the decision we did. It was the right decision. Even coming back down the valley, away from the higher ground, we were still struggling with the cold. I don't think I've ever felt that cold.
"We returned to camp in the early hours, though I'm not sure when exactly as the watches Laz (race organiser Gary 'Laz Lake' Cantrell) made us all wear didn't tell the proper time!
"I think that to complete the full five laps is, well… I can see now why only 15 people have done that in 33 years. Laz makes the race harder and harder, changes the course so even the Barkley veterans don't know where the books are, and this year I think he added in even more uphill climbs! That's all part of what makes Barkley Marathons the race it is."
Asked if she'd like to return and give the race another shot, Nicky, who, for the shoe geeks, wore inov-8's MUDCLAW G 260 shoes for the race, added: "I do think that to finish Barkley Marathons, you need to go back a second or third time to do so. I talked to Stephanie about this as we hiked back to camp in the cold and I said I was unsure about returning. She said words to the effect of 'see you next year!'"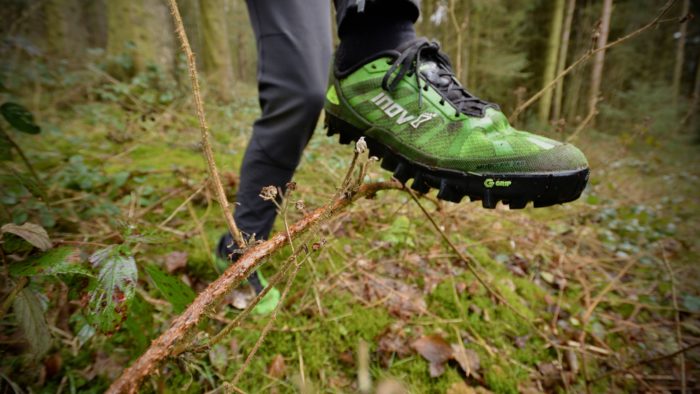 This year saw five male runners complete three laps (the 'fun run'), but none achieved four, let alone five.
All images copyright inov-8.com/Summit Fever Media