Candice Burt completed her 200th ultramarathon in 200 days earlier this week and says her body is holding up well after the staggering feat.
The American is set to claim the Guinness World Record once her endeavour is verified, with the previous best for consecutive days running an ultra marathon standing at 22.
Burt, whose company Destination Trail is behind the Triple Crown of 200s – Tahoe 200, Bigfoot 200 and Moab 240 – covered over 6,400 miles after setting off on November 5, 2022.
She even ran the HURT 100 in Hawaii to continue her streak on days 71 and 72, a brutal race David Goggins has taken on four times, failing to finish in 2012.
Mental resilience
"Every morning I woke up and got it done no matter what," she wrote on Instagram after finishing her final ultramarathon. "Thank you to the men and women who set the bar before me!"
"Records inspire us to find within ourselves courage and discipline to advance humanity
"This run has been about me trusting my body & adapting to every demand I encountered along the way. It is a personal quest, one in which I looked to satiate my curiosity about endurance, my body, running and the mind.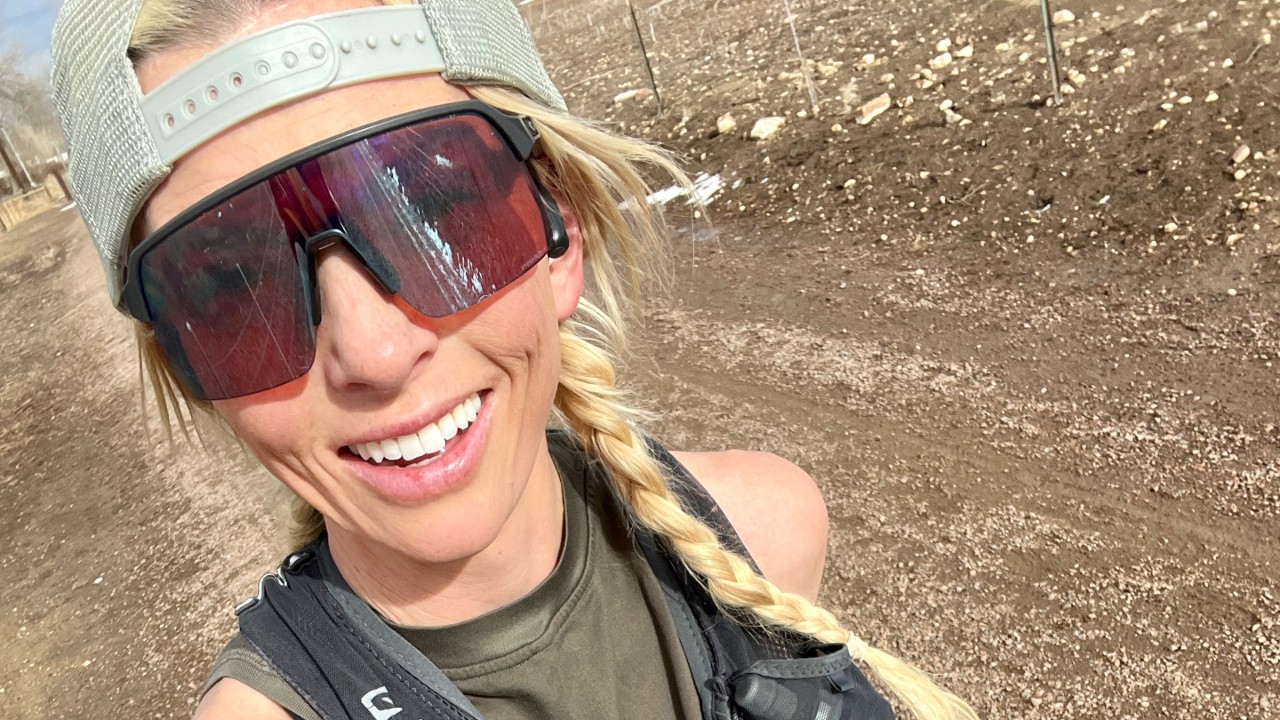 "I explored the deepest places within my mind as I explored the world, one step at a time. Self propelled, self motivated with a fire raging inside of me.
"That fire has only grown.
"My heart is content and I'm excited about my future adventures and spending the summer with my kids exploring Colorado.
"It's truly incredible how good my body feels, although I'll be the first to admit it's changed a lot of the past 200 days. Some changes are good, some are not."
Easy marathon
Burt is now in the process of winding down after her eye-watering schedule, but still ran a typical marathon – 26.2 miles – the day after her 200th ultra, undeterred by an "epic" thunderstorm in the latter stages.
"One thing that is really surprising to me is that a marathon today felt way easier than doing an ultramarathon," she wrote in another Instagram post.
"It also felt like a lot less stress on my body. Normally the last 1-2hrs can feel quite tedious as time seems to slow down and the miles get longer.
"I'm not sure how this works, but surely there's a law of physics that explains it.
"Knowing I had six fewer miles and no rules to follow felt so freeing! The day felt light and fun.
"They flew by like they haven't in many, many days! I appreciated how nice it was to not have to do any verification and that lack of pressure I believe made the run easier physically too.
"I'm excited about the future and a bit adrift finding my footing as I embark on the adventure that is re-entering the world of normal life but I hope to take with me many of the deep lessons and peace I found out there."
"Feeling don't really matter"
The following day – two days after the completion of her record – Burt clocked another 20 miles, and revealed that the mental challenge has been tougher to overcome than the physical.
"How did it feel? Good," she wrote. "20 miles mentally feels quite short as during the streak I'd run another couple hours and it was in those last 2 hours that I did the most out and backs/mental gymnastics/felt the most tension and pain. Cutting them out has taken most of that stress— both mental and physical— away.
"I'm slowly feeling a bit more in regards to fatigue.
"I don't have much fatigue running even 20 miles, but as I taper off the world record, part of me seems to be allowing myself to think, 'my legs feel tried today' instead of having to box that up and file it away.
"When you're running a 50k a day no matter what, your feelings don't really matter. Pain or tension in the body is used to indicate where to focus on any rehab/PT rather than to feel sorry for myself or shorten the run.
"This allowed me to grow, adapt and achieve a higher level, but it came at some cost.
"What's the cost? There's a bit of a disconnect between my feelings and sensations and the run. Those sensations — at least the pain or immobility ones—are saved for after the run and only for the context of treatment. My feelings, when negative, were filed away completely because they weren't needed or helpful.
"I think learning to do this is very helpful in many endeavours. But to live in the world outside the runs I sometimes need to access these things more readily. Just an observation – one that I hope to delve into a bit more at some point."
Flexibility decrease
Burt reiterated that her physical condition is remarkably solid, aside from some understandable stiffness following her relentless running effort.
"Let's talk about my body: physically I feel great. There are times I'm not sure if its as great as I think or if I just got used to a high level of tension. I will get up and I can tell my muscles are sharp and ready.
"My flexibility has been significantly reduced in favor of stability and propulsion. This serves me well when running, but can make other daily tasks harder.
"For example, I cannot sit on my heels with my toes under me stretching the bottom of my feet. My feet simply don't stretch like that anymore."
Burt is eyeing more record-breaking runs in the future, but for now, she is enjoying a return to normality and spending time at home with her children.