Camille Herron and Aleksandr Sorokin will headline the Centurion Track 100 this weekend at the Bedford International Athletics Stadium.
The event made headlines 12 months ago when Lithuania's Sorokin set what was then a world record for 100 miles with 11:14:56 and then continued running to break another global mark for the furthest distance covered in 12 hours with 105.825 miles (170.3km). He's improved both since.
And American star Herron holds the women's 100-mile world record after beating her own record in February at the Jackpot Running Festival in Nevada, stopping the clock in 12:41:11.
Bedford hosts the 2022 event temporarily due to the Julie Rose Stadium in Ashford getting resurfaced. The race will begin at 06:00 local time on Saturday on the 400m circuit.
Runners will change direction every four hours and times are recorded at the 50km, 50-mile, 100km, 100-mile, 6-hour, and 12-hour marks.
With an outstanding field of runners and and conditions set fair, there's the genuine prospect of new marks being set.
Herron on track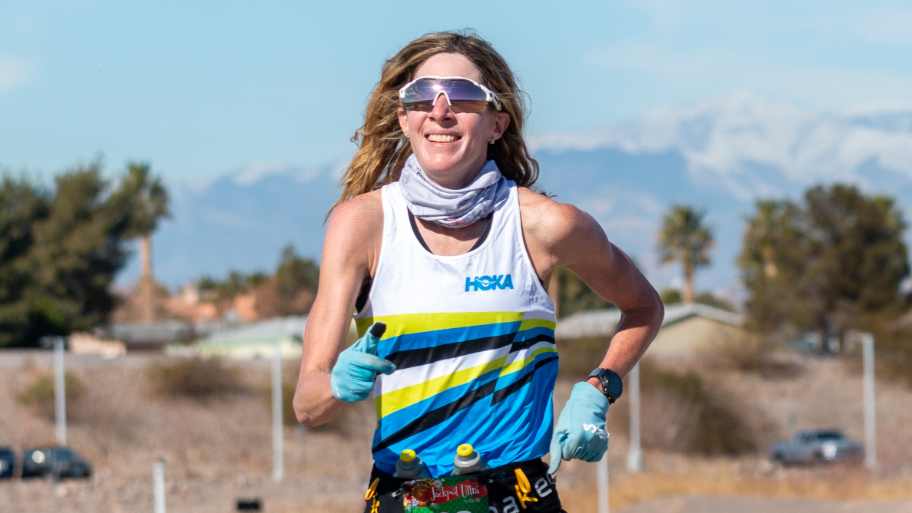 "I've waited 4+ long years for an opportunity to chase my 12Hr/100-mile World Records. It was not the easiest course/condition to do it. I had to dig extra deep those last few laps." 40-year-old Herron remarked after her record-breaking achievement in Nevada.
She's been training in Dublin training ahead of the race and goes in as the clear favourite.
Samantha Amend broke the British 100-mile record at the event last year (14:43:03) and lines up as do Dominika Stelmach and Cat Simpson.
Poland's Stelmach is the current 100km European record holder while Simpson is a Team GB 24-hour runner with a career-best performance of 221.435km.
One the men's side, 2021 runner-up Mark Innocenti will want to go one step further in 2022. He raced for England at the Anglo Celtic Plate 100k in Scotland earlier this month and finished eighth and is a former Autumn 100 winner.
Scotsman James Stewart is another with a wealth of experience and has represented Team GB and is also a winner of the Rocky Racoon 100.