Debbie Martin-Consani produced a dominant display as she was the first female finisher at the 268-mile Montane Spine Race.
She claimed the lead after Sabrina Verjee, the current women's record holder for the Pennine Way, retired relatively early on at Horton.
And she was never threatened from that moment on, reaching the finish at Kirk Yetholm in a time of 104hrs 8mins.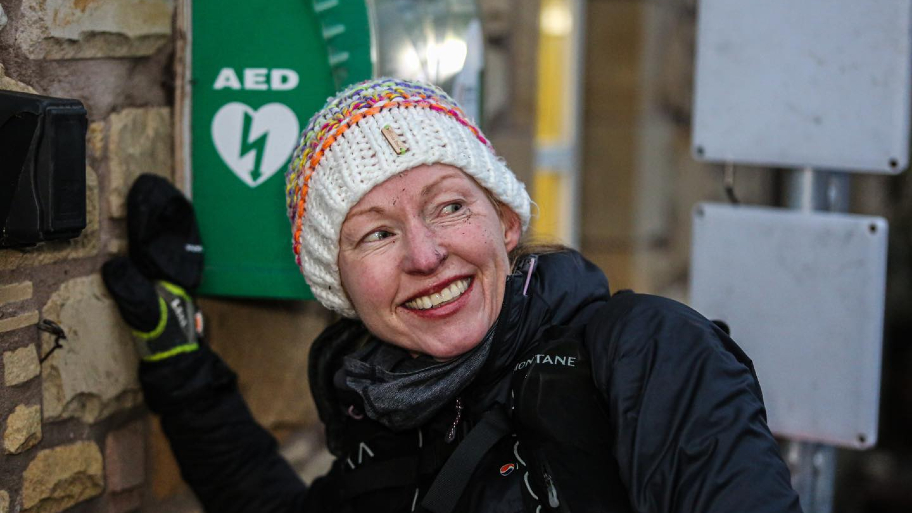 Elaine Bisson was second, nearly three hours behind, with Lizzie Faithfull-Davies third in an all-British 1-2-3.
When asked how she felt about her victory, Debbie said: "It's quite unbelievable, nobody is more shocked about it than me.
Leaving it all on the trail
And her thoughts when learning that Verjee had withdrawn: "It changed the whole make-up of the race. I'd just been doing my own thing and then I had to think about how everyone else was doing. It changed the last few days completely."
The race organisers said of her performance: "It was the very definition of leaving it all on the trail. Debbie has bent herself in half to get to this finish line [arriving listing heavily over to one side due to a back injury] and remained gregarious, friendly and generous of spirit throughout. She is an exceptional athlete."
Spine Race 2022 Results
Edale to Kirk Yetholm – Sunday 9th January 2022, 268 miles
WOMEN
1. Debbie Martin-Consani (GBR) 104:08:22
2. Elaine Bisson (GBR) 107:00:38
3. Lizzie Faithfull-Davies (GBR) 112:47:47
4. Laura Swanton-Rouvelin (GBR) 128:28:10
5. Kirsten Isak (DEN) 143:32:00