Eoin Keith says he ran his "own race" to clinch victory at the 2022 Montane Spine Race on Thursday, as a host of big names were forced to retire.
The Irish ultrarunner produced a steady pace as the likes of Damian Hall, Kim Collison, Eugenie Rosello Sole, Anna Troup and Sabrina Verjee dropped out of the 268-mile (431km) ultramarathon ahead of him.
Keith eventually crossed the line in a time of 92:40:30 – more than three hours ahead of his closest rivals – to secure his second overall win on the course in winter.
The overall winner in 2016 and three-time second-place finisher, Keith is now the first athlete to win back-to-back summer and winter Spine Races, with his name steeped into the event's 10-year history.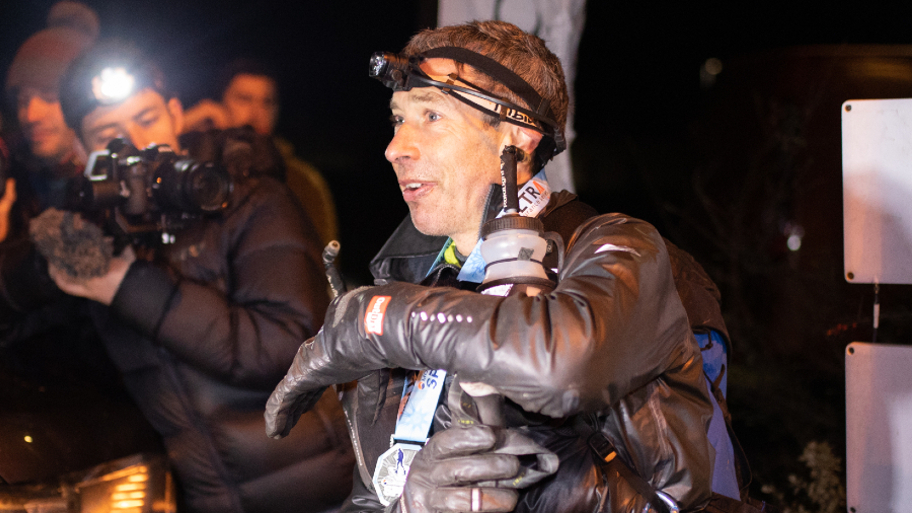 'Comfortable and balanced'
After finishing in the early hours of Thursday morning, the former course record holder explained his approach: "To run my own race. It was my most comfortable and balanced Spine Race.
"I don't have gear five anymore, but I've always said if you run your own race, and optimise your own performance, your best performance will come out.
"This was a special win for me. I didn't think I had a hope, I thought I'd give it my best, but there were just so many class runners here."
Behind Keith, British duo James Leavesley and Doug Zinis finished side by side in 96:06:30 having ran together for several days.
Keith the perfect ambassador
Keith had moved into the lead early on Wednesday when he overtook Rosello Sole at Horneystead Farm, an unofficial pit-stop set-up by long running supporters of the event, with the call then coming that Eugenie would not be able to continue.
Phil Hayday-Brown, co-founder and Race Director of the Spine Race, said of Keith's success: "I'm really happy for Eoin. We couldn't ask for a better ambassador for this race or a better example of what it takes to complete this course."
And asked about the late retirement of Rosello Sole, he added: "Eugenie has been a regular feature of the Spine Race since it's earliest days. He's a past winner but this isn't the first time this race has ended in heartache for him. He is a huge character behind the scenes and an exceptional athlete. We hope to see him again next time around."
Spine Race 2022 Results
Edale to Kirk Yetholm – Sunday 9th January 2022, 268 miles
MEN
1. Eoin Keith (IRL) – 92:40:30
2. James Leavesley (GBR) – 96:06:30
3. Douglas Zinis (GBR) – 96:06:30
4. Mark Clarkson (GBR) – 98:05:57
5. Simon Gfeller (SWI) – 98:05:59