Patrick Kipngeno and Joyce Njeru took convincing wins in the Grossglockner Berglauf on Sunday as Austria hosted the fourth stage of this year's Valsir Mountain Running World Cup.
For both Kenyans these represented their second wins from the two Gold Label events thus far in the 17-race series.
As the runners set off from the mountain climber village of Heiligenblut, rain clouds concealed the imposing Grossglockner, but despite earlier rain and some more during the race, conditions were much better and less slippery than last year's on this runnable course.
Kipngeno pulls away
The relatively flat first two kilometres of the 13.4km saw the leading group trimmed down to just three as Kenya's Philemon Kiriago and Eritrea's Petro Mamu challenged the eventual winner.
As they left the road and entered the dampened forest, the climbs had begun on this 1265m-ascent route.
It was after around 8km that Kipngeno, the Kenyan mountain running champion, started to pull away.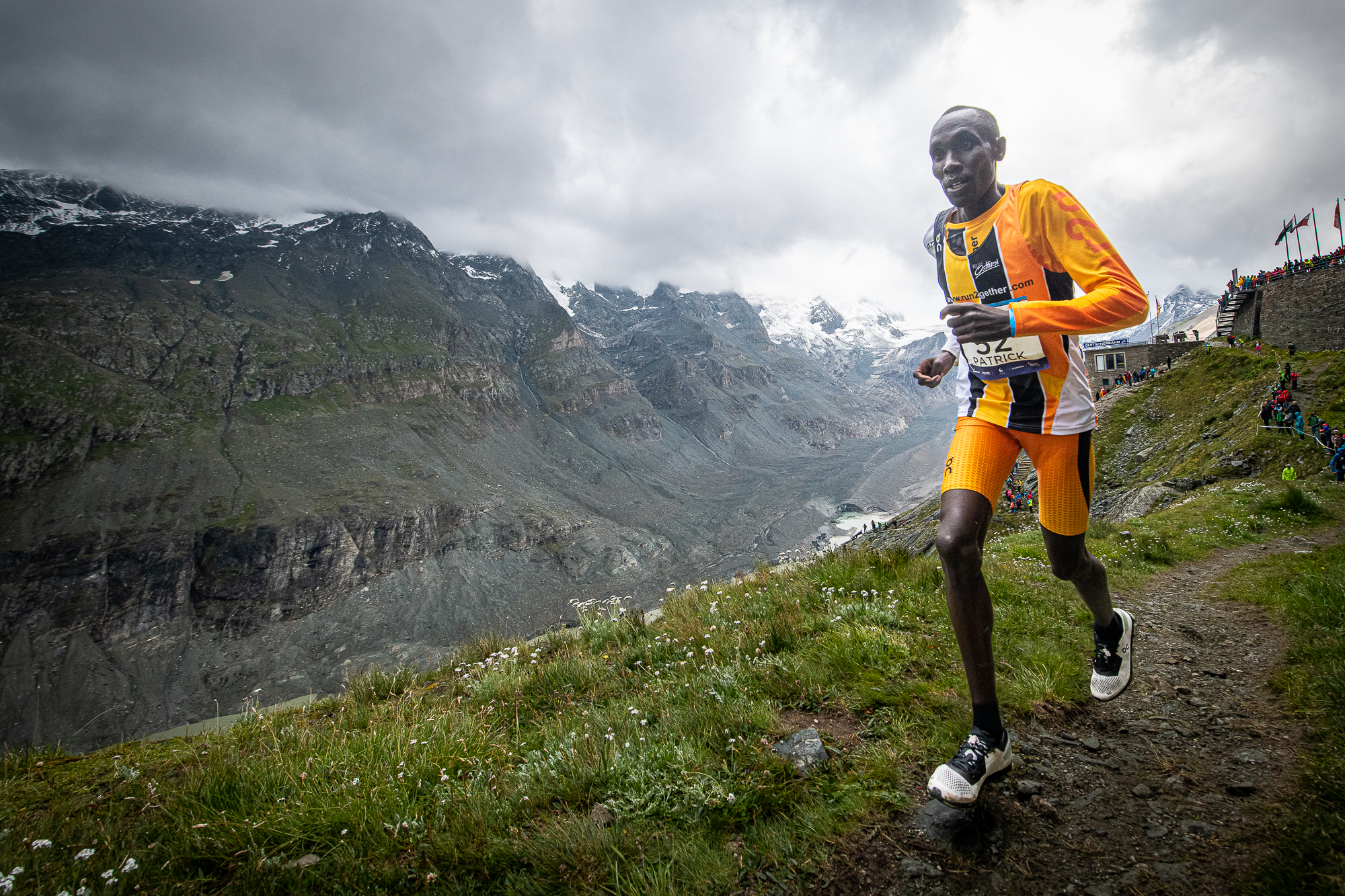 Running with a spectacular backdrop including Pasterze, the longest glacier in the Eastern Alps, Kipngeno gave himself enough of a cushion before the last tough climb — 300m of ascent over the last approximately 1.25km, which involved 521 tough steps to the finish.
He crossed the line in 1:08:22, 1:41 in front of Kiriago, who was engaged in a dramatically close finish with Mamu, ultimately a further two seconds back. Recently crowned European uphill champion Cesare Maestri (ITA) was next in 1:13:47, ahead of Austria's Manuel Innerhofer (1:14:06). Defending champion Lengen Lolkurraru (KEN) was ninth.
'Went as expected'
Njeru's break away from the field came much earlier, in the second kilometre. At the first checkpoint, after 12 minutes of running, she already had a lead of 15 seconds over compatriot Lucy Murigi, the twice world mountain running champion.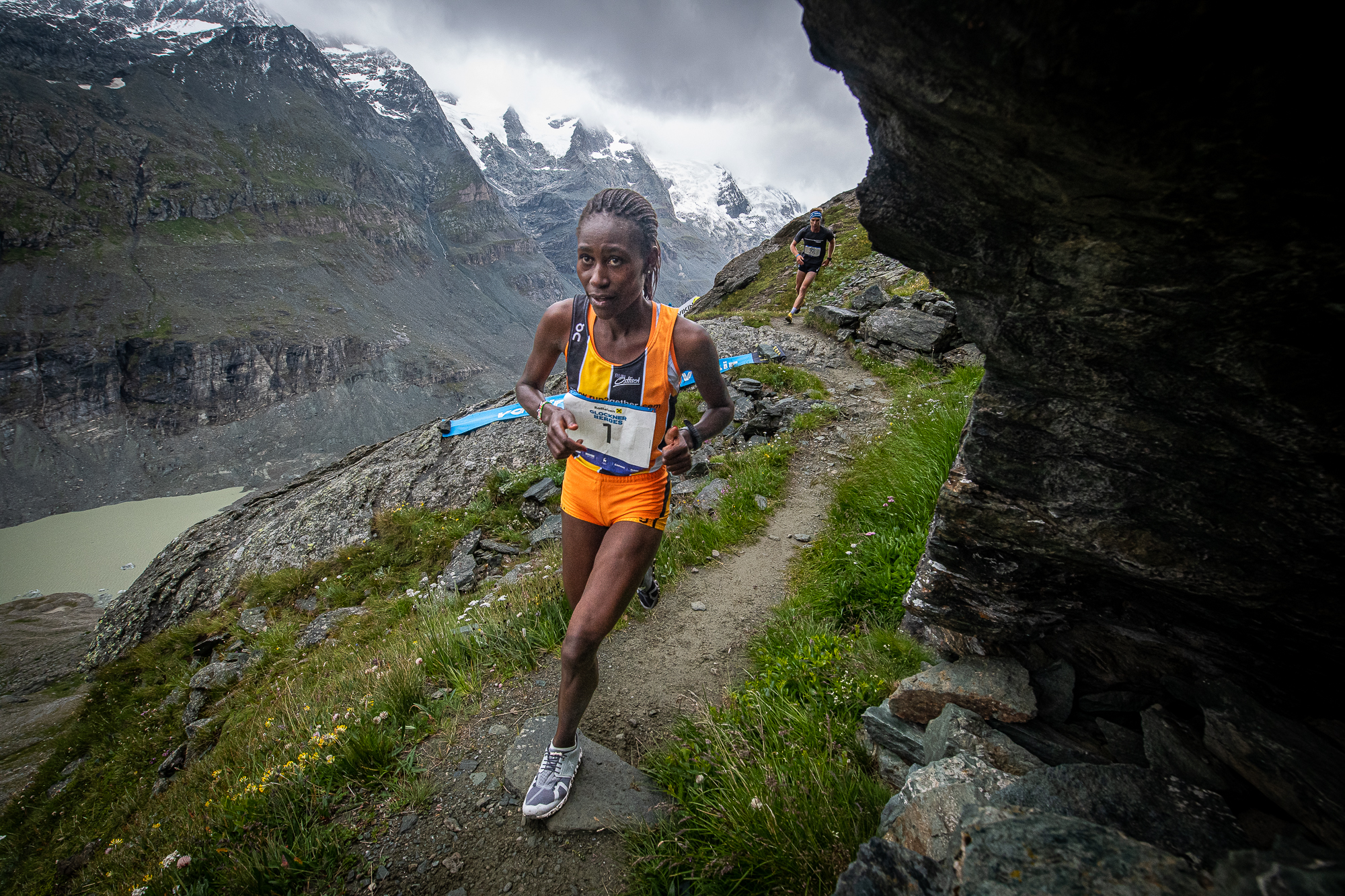 Her lead was 2:06 at the second checkpoint, with 40 minutes under her belt, and she stretched away another 26 seconds on the final section. She crossed the line in 1:25:56, 2:32 in front.
Murigi clocked 1:28:28 and Czech Republic's Adela Stranska was third in 1:30:21. Ethiopia's Worke Amena and Italy's Camilla Magliano were fourth and fifth.
Njeru, ranked No.1 on the World Mountain Running Association's global rankings, said: "In the first kilometre, I had to see who was strong and who was keeping the pace.
"In the second kilometre I decided to push. It was not slippery like last year.
"I was feeling positive from the beginning. It went as I expected. I think I am in good shape. My target is to once more become the overall winner [of the World Cup]."
The next race in the World Cup series is the La Montée du Nid d'Aigle in St Gervais, France, on July 16.