Ultra runner and coach Kim Cavill shares her experience of the UTS races and explains the multiple benefits for UK-based runners who want to take on the UTMB:
Living and training in the UK has its pros and cons; the fairly benign weather, the relative safety of the trails, the sloppy mud in winter and the lack of mountains are just a few. So if you are hankering after the vertiginous, smooth and groomed trails of mainland Europe, how can you try to replicate that here in Little Britain?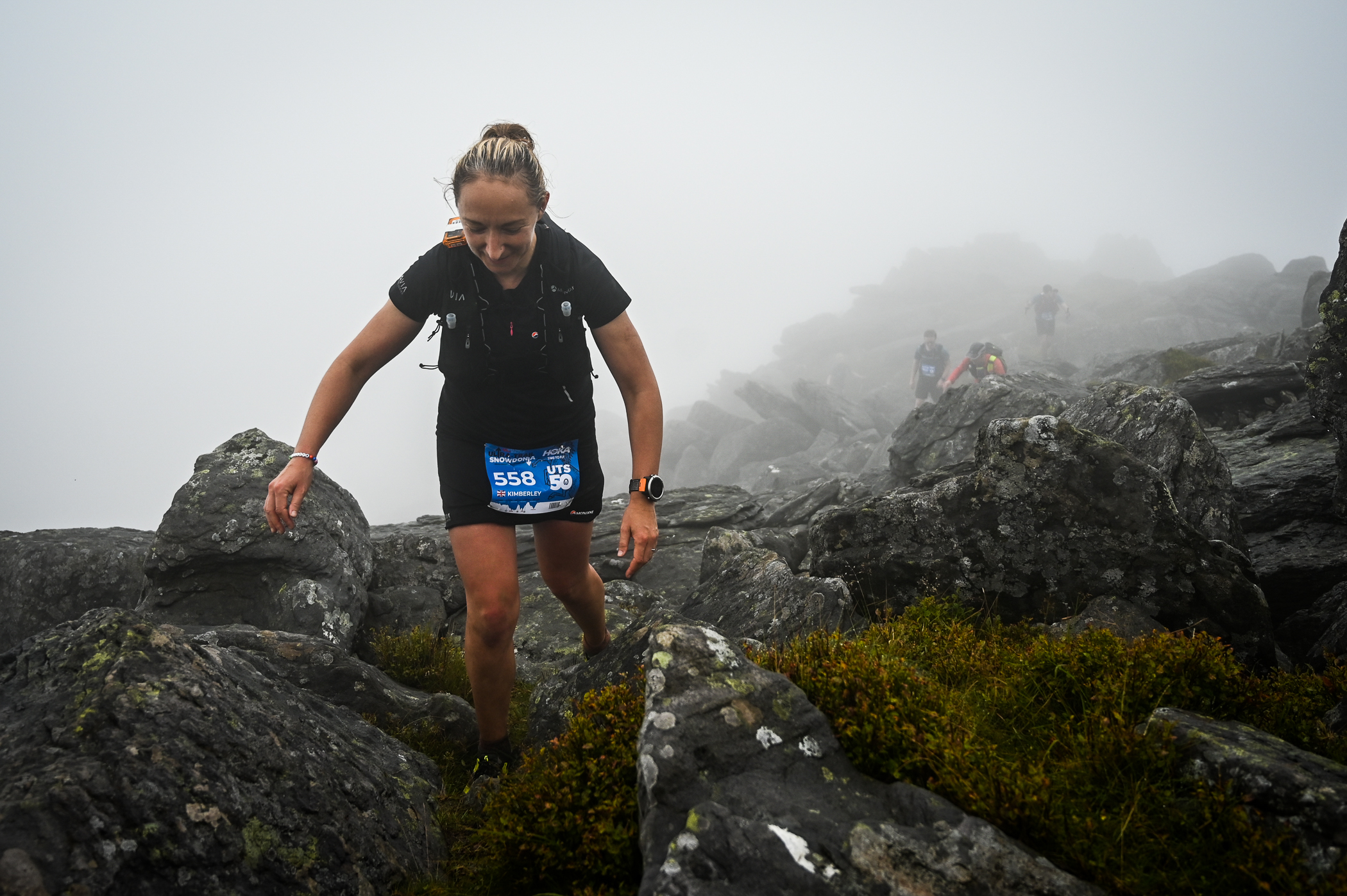 Targeting the UTMB
The UTMB races have always been on my list. After running the OCC in 2014 and the CCC in 2016, the UTMB itself became something that I thought I could attempt. At 170km, with 10,000 metres of elevation, it is a beast for runners from the UK, but the slick organisation makes it infinitely doable.
The circumnavigation of the Mont Blanc massif is made as straightforward as possible by the hoardes of volunteers, the generosity of the many aid stations, the perfectly marked course and the couple of thousand other runners around you.
It is, of course, something that is still an enormous challenge and with new entry requirements coming in this year, is proving ever trickier to get into.
UTMB running stones
This is where the UTS races come in. Race Director Michael Jones has set up what is currently the only race series in the UK that offers UTMB 'running stones' or points that you need to accumulate to give you a higher chance of getting into one of the most prestigious trail races there is.
And the UTS races take place in Snowdonia, one of the few areas in the UK where you can achieve the same sort of statistics on your training runs as you can in the Alps.
With 50k, 100k and 165k options to choose from, there is something for everyone (if you're an ultra runner!) and a great opportunity to put in some quality mountain time. The three UTS races are the equivalent distances and elevation of the three most popular UTMB races too, making them a fantastic way to put yourself to the test before heading over the water.
Added challenge of Welsh trails
Although the races are similar in figures, they are quite different on the ground.
The Welsh trails are not the smooth, well-trodden ones that you encounter on the UTMB route so, in some ways, the UTS races are another type of challenge.
My experience of the 50km race last year was very different to the Alpine races; I found myself not as willing to let go on the descents due to the technical and rocky paths and scrambling up sheer rock faces was an extra step out of my comfort zone.
Having said that, I certainly recovered much quicker from this race after not hammering my quads on six mile switchback descents! Taking myself into something with this level of unknown was also exactly what I needed to fall back in love with running and racing again. Sometimes you need to take a leap and not think about times, splits or paces and just get out into the hills!
Mountain running experience
The biggest reason for entering one of these races if you are using them to get your stones gathered – aside from them being a great day or weekend away – is to clock some time in real mountains.
There are not many opportunities for most people to get onto a course like this regularly, so doing one of these races makes that much easier. You have to be ready before you go to Chamonix to walk hard uphill for six miles – your three-minute hill reps will not prepare you for that.
Training for a UTS race itself also means getting your hike on. It is surprising how many ultra-runners don't include long walks in their training when that is often a lot of what they will do on race day.
Conditioning your body to walk hard so you can run off the top is invaluable so if you can't get to any big hills, load your pack up and go hiking in the bumpiest area you can find. That way, when you are halfway up Snowdon or the Col de Ferret, and you still have a long way to go, it won't overwhelm you.
The UTS races are going to be amazing this year with new routes and a new, more accessible start and finish. If the last couple of years have left you feeling the need for a real adventure and the chance to go on to run in the Alps afterwards, then get entered. I will see you there!