The WMRA Valsir Mountain Running World Cup 2023 comes to its conclusion this weekend, as Beyond the Coast Sky Gran Canaria hosts the thrilling grand finale.
There are three gold label races over the course of the event as runners look to pick up as many points as possible to push themselves up the overall rankings.
WMRA World Cup races at Sky Gran Canaria
Sky Gran Canaria is based around the town of Agaete on the north west coast of the Spanish Island Gran Canaria. A volcanic island, the landscape is full of rugged peaks.
Taking place across three days, three of the races at Sky Gran Canaria will be WMRA World Cup events: a vertical uphill on Friday 13 October, a long distance mountain race on Saturday 14 and a classic mountain race to close out the season on Sunday 15.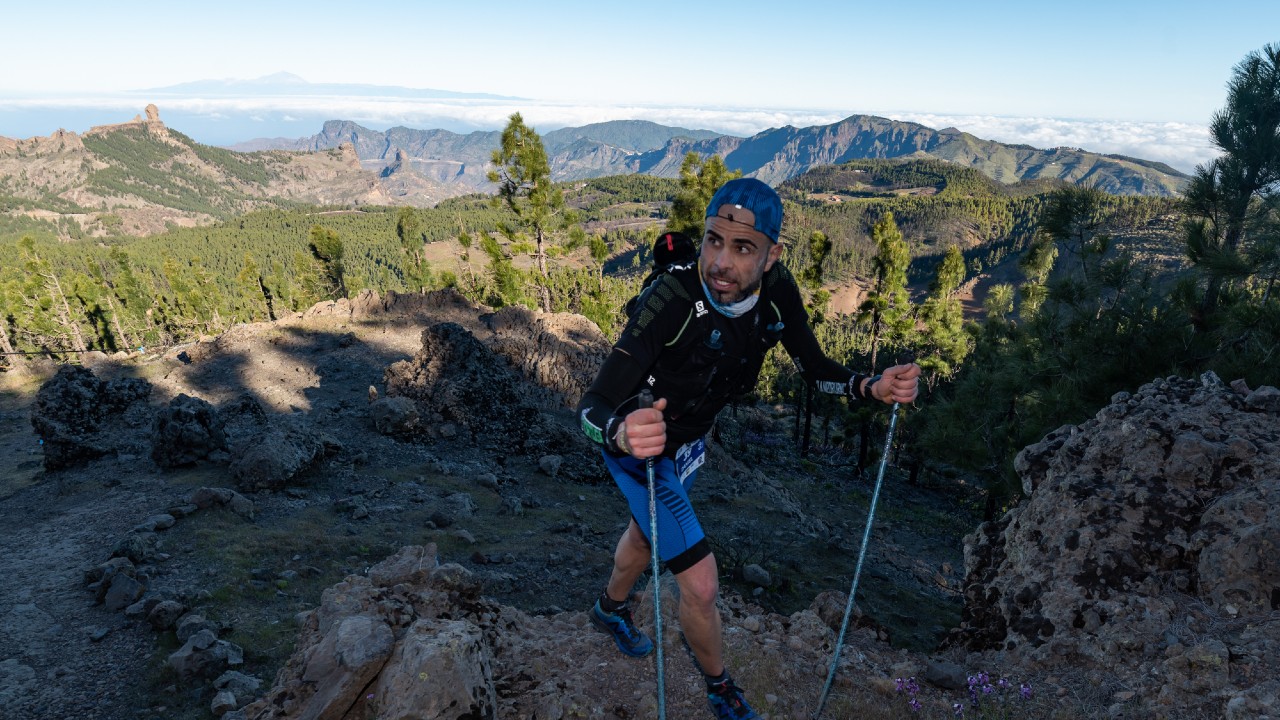 There have been several changes to the original routes following forest fires on the island of Gran Canaria, all of whuch can be found HERE.
Joyce Muthoni Njeru eyes another WMRA World Cup crown
With 280 points, the Kenyan runner Joyce Muthoni Njeru leads the women's WMRA World Cup standings ahead of her compatriot Philaries Kisang, who trails by 85.
Both will be racing the vertical uphill and classic races at Gran Canaria this weekend, but Njeru's lead means it is difficult to see how Kisang could catch her.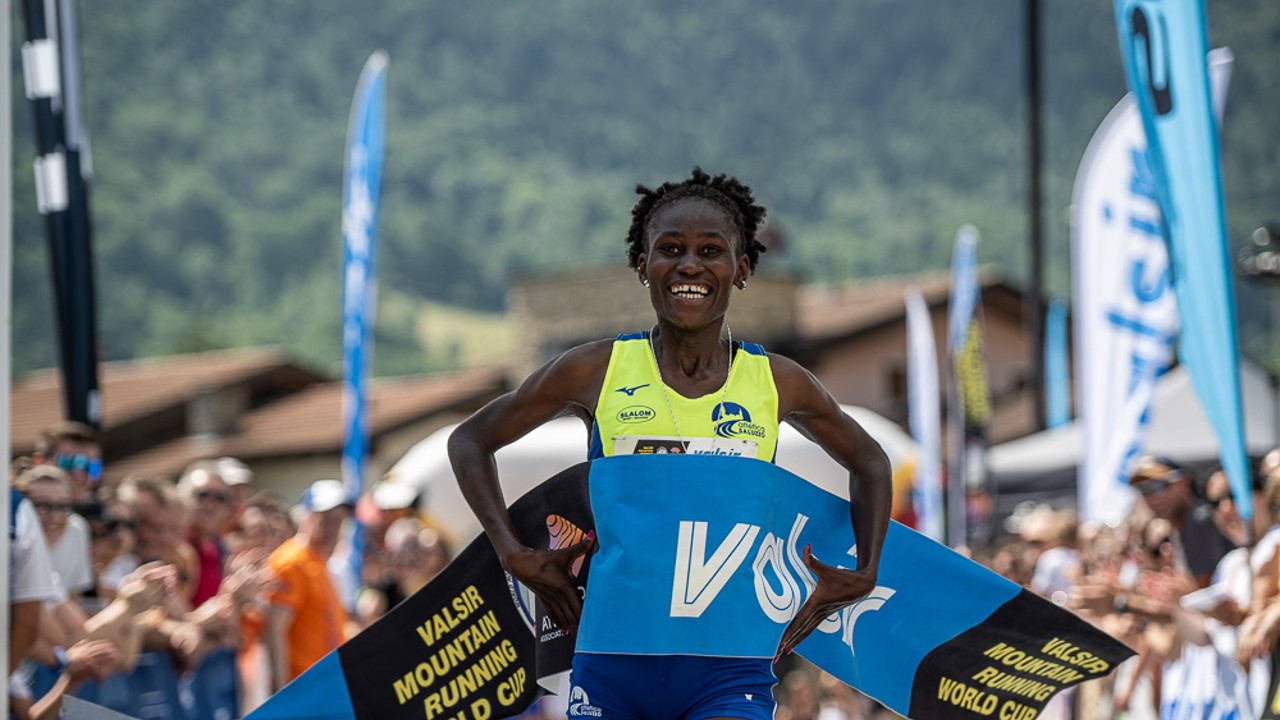 For Kisang, it will be more about securing a first win of the WMRA season more than anything- she has yet to win an event despite having several podium finishes to her name.
Njeru, meanwhile, has a hatful of triumphs in 2023 and should be crowned World Cup winner for the third time in a row when she crosses the line in Sunday's classic mountain race at Gran Canaria.
The battle for third is an interesting one as current bronze-medalist Andrea Mayr, a four-time WMRA World Cup winner, will not be racing at Gran Canaria this weekend.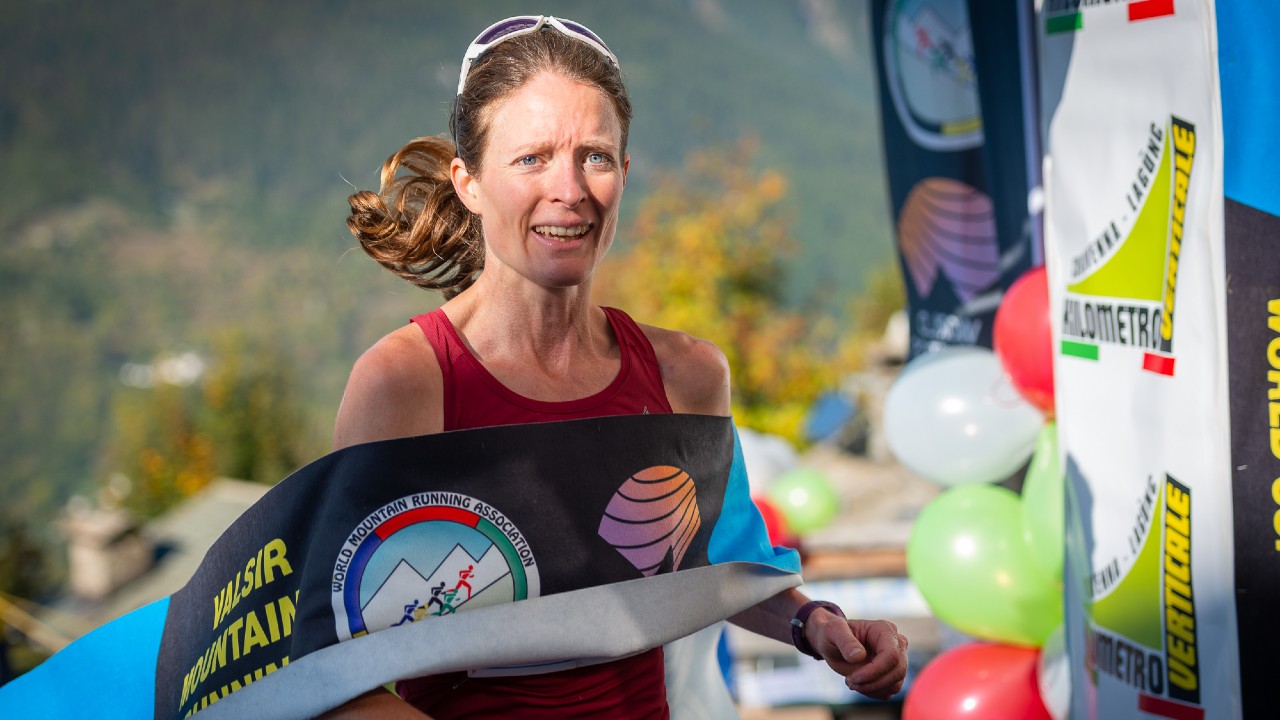 That offers Kenyan Lucy Murigi and Brit Scout Adkin real chances of leap frogging the Austrian, who is on 190 points. Murigi sits 30 points behind Mayr, with Adkin only four points further back.
Murigi will only race in the classic while Adkin will also run the vertical uphill. The British runner has real potential to catch Mayr as she has only ran in four races this season, meaning any point scoring finishes at Gran Canaria will contribute to her total as only a runner's best six results count- Murigi, meanwhile, will need to improve on her existing six best point scoring finishes.
Kiriago and Kipngeno go to the wire
The men's WMRA World Cup standings are tight heading into the final weekend of racing, with Kenyans Philemon Kiriago and Patrick Kipngeno seperated by only 20 points heading into Gran Canaria.
Both plan to race the vertical uphill and classic mountain races, and both will feel confident of victory. Neither have ran in a WMRA World Cup race since Trofeo Nasego, when current leader Kiriago pipped 2022 champion Kipngeno.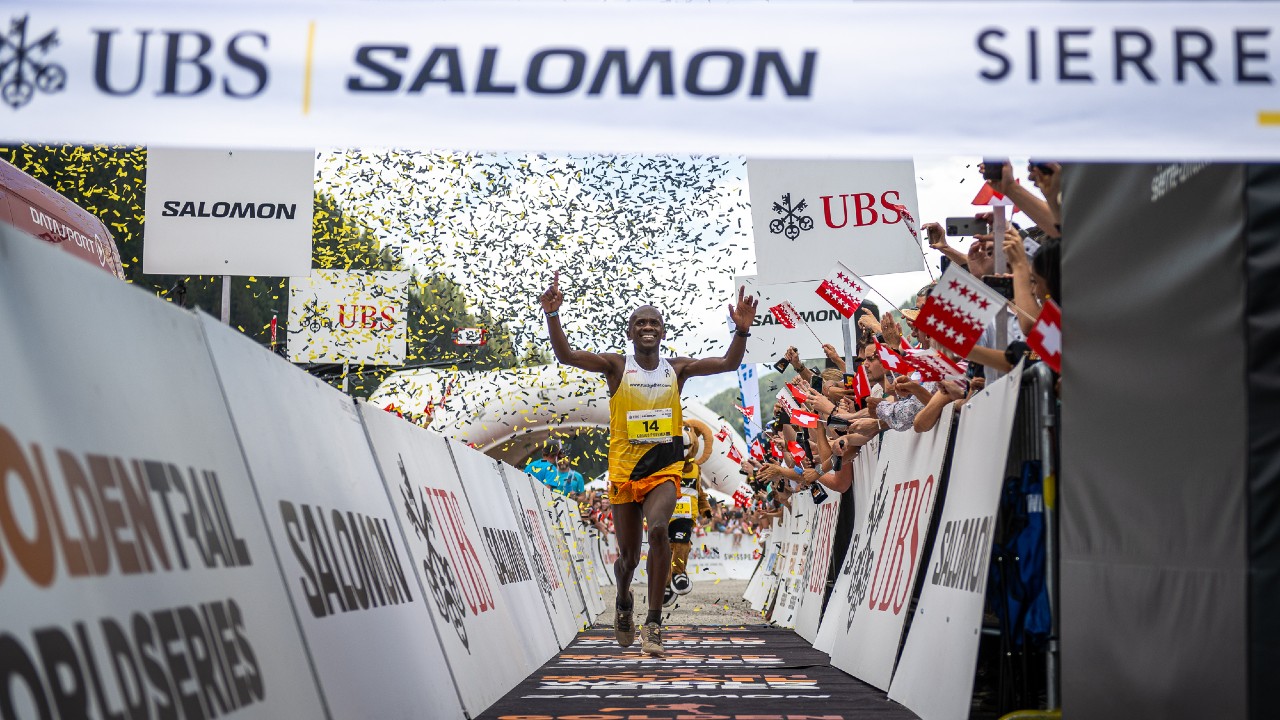 But to add further tension, Kiriago has ran six races to Kipngeno's five meaning everything is still to race for this weekend, with two Kipngeno victories potentially seeing him leapfrog his compatriot.
The battle for third is similarly exciting. Canadian Remi Leroux sits in the driving seat, with 152 points, but he is chased by Britain's Joe Steward who sits on 140.
Steward has only races in five events, while Leroux has ran in six and so must improve on one of his finishes to add points to his total. They have also split tactics; while both will race the vertical uphill, Leroux will take on the long distance and Steward the classic.
WMRA World Cup standings ahead of final weekend
Women's WMRA World Cup standings
1. Joyce Muthoni Njeru (KEN) 280pts
2. Philaries Kisanhg (KEN) 195pts
3. Andrea Mayr (AUT) 190pts
4. Lucy Murigi (KEN) 160pts
5. Scout Adkin (GBR) 156pts
WMRA World Cup men's standings
1. Philemon Kiriago (KEN) 250pts
2. Patrick Kipngeno (KEN) 230pts
3. Remi Leroux (CAN) 152pts
4. Joe Steward (GBR) 140pts
5. Andrea Rostan (ITA) 106pts